Solid state drives (SSDs) are one of the critical computer components that make the entire experience feel so fast. But not all SSDs are created equal, and Intel's just-announced Optane 800P series happen to be incredibly fast, moreso than anything else on the market right now.
However, all that speed comes with a caveat. The Optane 800P is a lot more expensive than other SSDs. That also means they're not going to let you store a lot of data.
The Optane 800P SSD comes in an M.2 form factor, which means they're not compatible with all computers out there. They look like memory sticks rather than the traditional 2.5-inch SSD you'd expect.
When it comes to storage, Intel has only two options available right now, including 58GB priced at $129, and 118GB that costs $199. Like I said, that's hardly enough storage space nowadays so you might need to consider adding cheaper storage via an external SSD or HDD.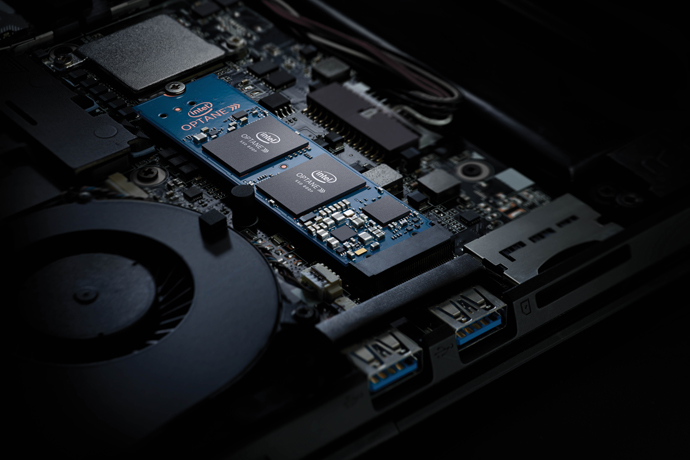 But what the Optane 800P SSDs will do for you, as ZDNet explains it, is to significantly speed up boot and application launch times, as well as improve multi-tasking.
Intel says the new chips can deliver sequential read speeds of up to 1,450MB/s, and sequential write speeds of up to 640MB/s. Random read and write speeds reach 250,000 IOPS and 140,000 IOPS, respectively. The drives also get five years of warranty, and a 365TB endurance.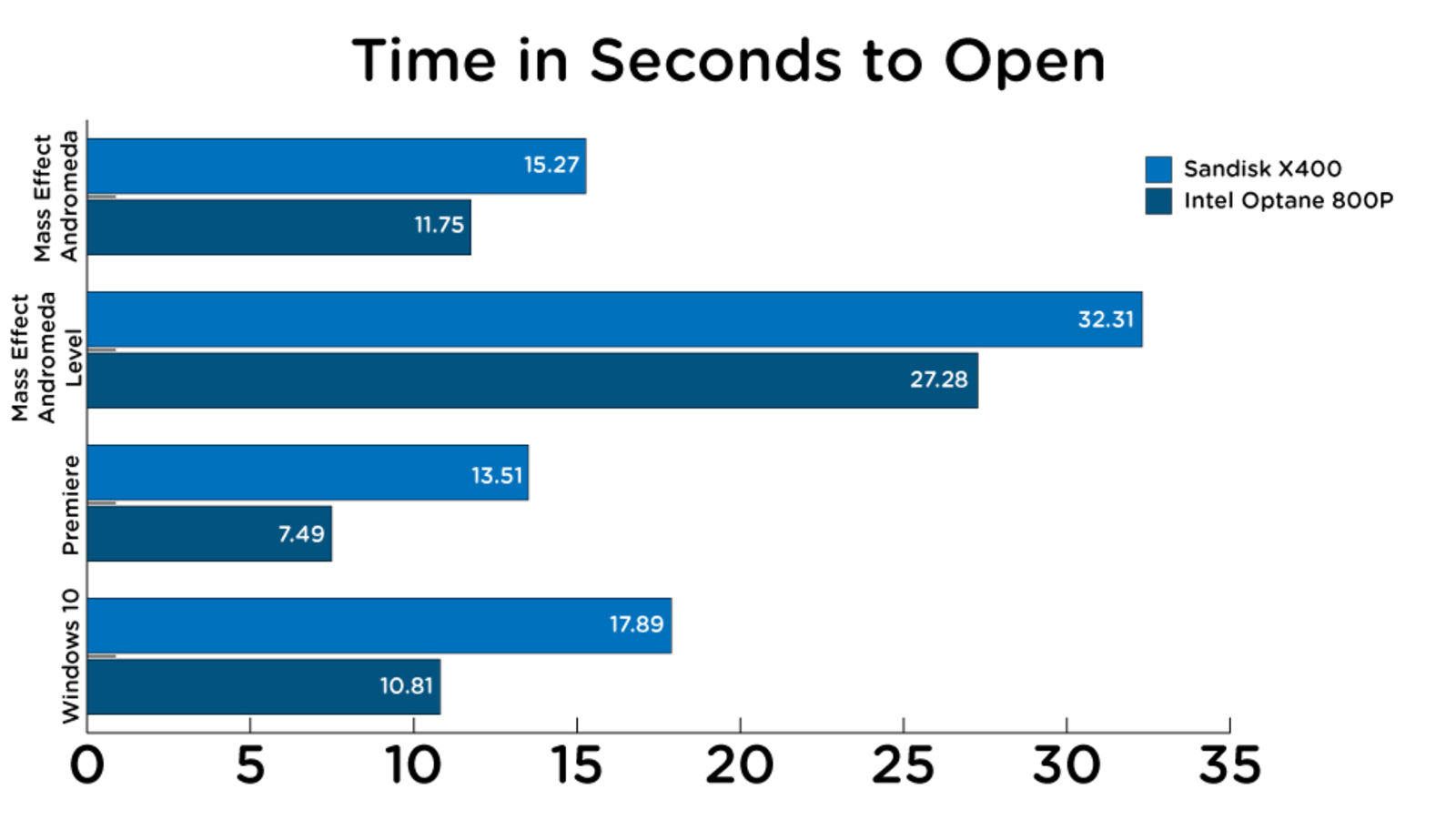 That's a lot of MB/s and IOPS, so how does really translate that into performance gains for the average user? Perhaps these graphs from Gizmodo's review will explain it best.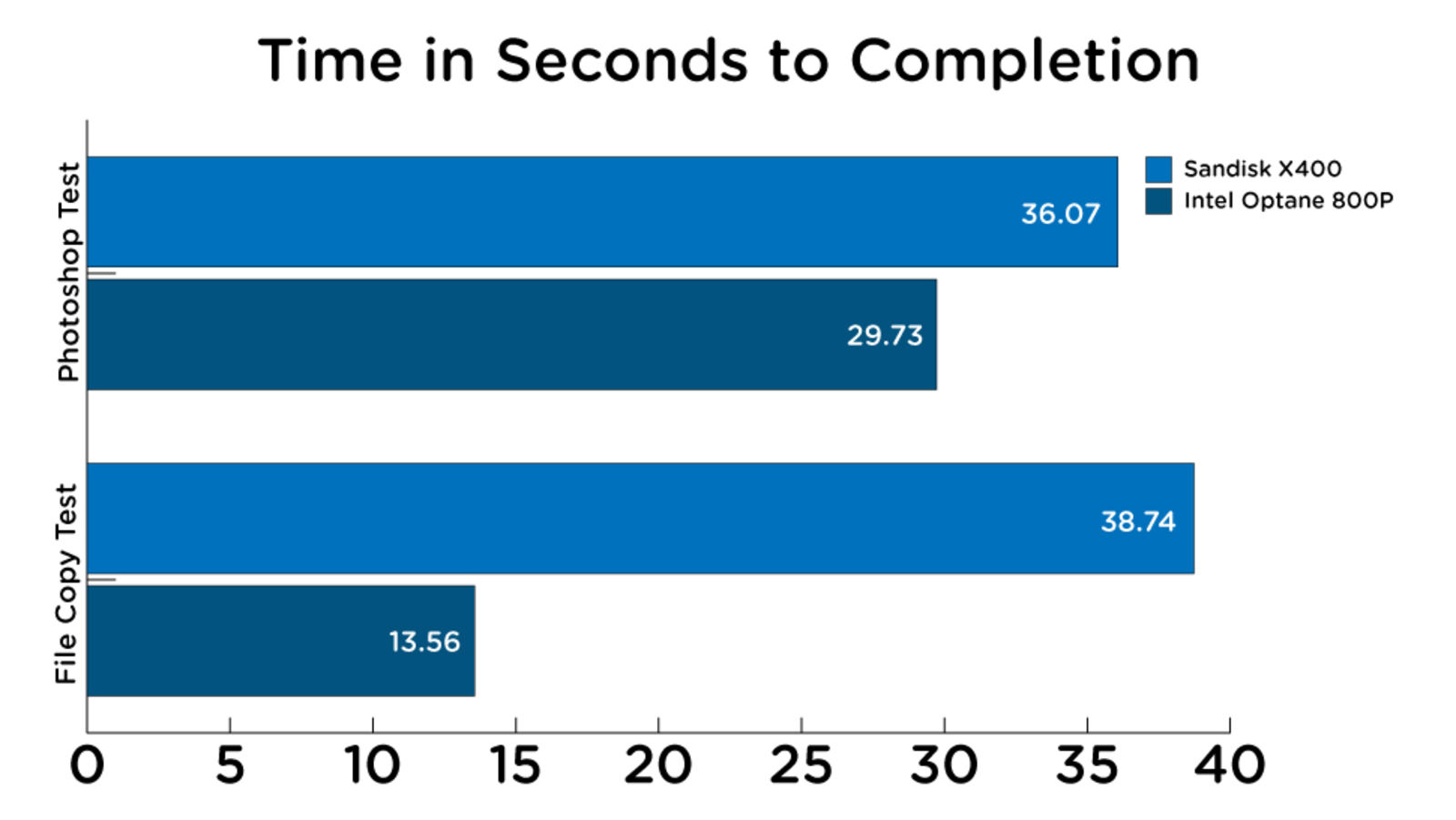 As you can see, compared to a regular SSD, the Optane 800P will get the job done a lot faster in most cases. And those seconds will quickly add up over time.