If you've been wondering what Sonos' newest speakers would look like, today is the day that question gets answered.
As reported by The Verge, the outlet has come into possession of a series of leaked images of Sonos' upcoming Era 100 and 300 speakers. The images show off the design and colors of both models and give us an idea of some of the features that each model will offer to customers.
Both the Era 100 and Era 300 are expected to feature Bluetooth audio playback, USB-C line-in, and the ability to run external audio sources like a turnable, the speakers could be limited in how they work with other company's services like Google Assistant and Apple Music.
There also appears to be a divide with Apple, which has positioned itself as the leader in spatial audio. Although the Era 300 was designed from the ground up to highlight music in spatial audio, Apple Music's tens of thousands of Dolby Atmos songs are unlikely to be supported at this time. And amid Sonos' ongoing legal battle with Google, Google Assistant could potentially be dropped from the company's latest smart speakers.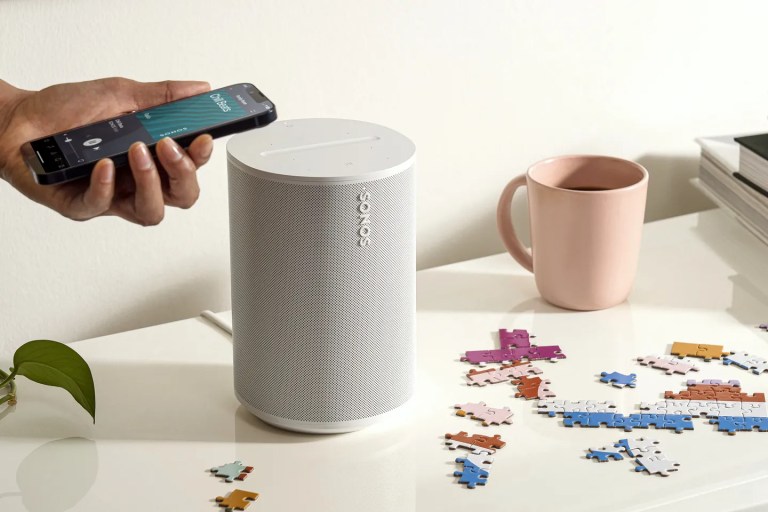 At this time, it appears that the only two voice assistant options included in the smart speakers will be Amazon Alexa and Sonos' own voice control feature. Google Assistant is apparently up in the air and, unsurprisingly, Siri will not be included.
Both speakers will feature a new speech bubble button among the standard Sonos controls that lets you temporarily mute the built-in microphones; there's also a physical switch on the back of each that disconnects power to the mics completely. Voice assistant options should include Sonos Voice Control and Amazon Alexa; it is unclear at this stage whether Google Assistant will continue to be supported. Sonos' internal marketing materials directly mention Alexa, but not Assistant. Sonos Voice Control and Alexa can work concurrently, so it's possible that Sonos is giving Google's service less of a spotlight for that reason.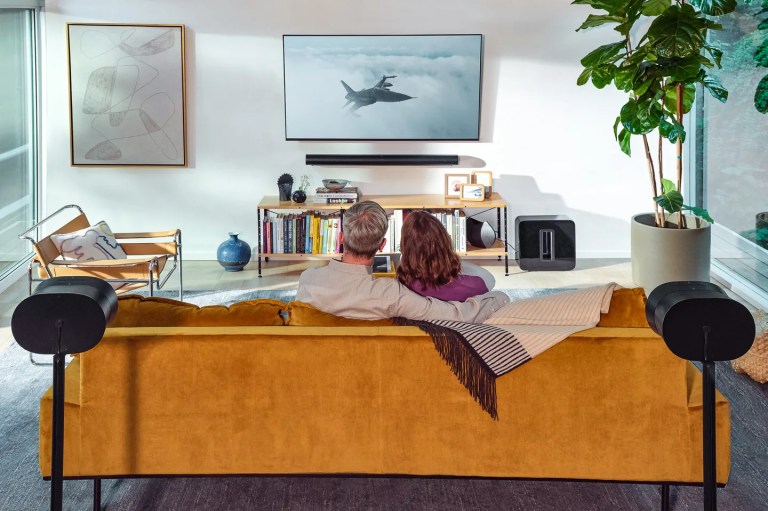 We also likely know the price and the release window. According to the report, the Era 300 will cost $450 while the Era 100 will come in at $250. The Sonos Five is expected to remain in the lineup, but the Sonos One is expected to be replaced by the Era 100. The report also predicts that both speakers will release sometime in March.
The Sonos Era 100 and 300 will join the company's home theater lineup like the Sonos Ray, Sonos Beam, and its flagship soundbar, the Sonos Arc.