1Password is probably the first app I'd install on any new device. It's my go-to password manager on all my devices. I've been advocating for password manager apps every time news of a new security breach hits the wire. And I think Apple is wasting a huge opportunity by not making its own standalone iPhone password manager app. Choosing the right, secure password manager app is very important. That's why I'm now excited to see Proton Pass, a brand-new product from a company that focuses solely on end-to-end encrypted products.
Now in beta, Proton Pass is a password manager app that offers end-to-end encryption — just like 1Password does. And Apple's password feature is encrypted as long as your devices are locked.
But Proton says it's doing password management differently when it comes to encryption. Proton Pass will encrypt all fields in an entry, not just the password field:
Proton Pass is not just another password manager. It's perhaps the first one built by a dedicated encryption and privacy company, leading to tangible differences in security. For example, while many other password managers only encrypt the password field, Proton Pass uses end-to-end encryption on all fields (including the username, web address, and more).

This is important because seemingly innocuous bits of information (such as saved URLs, which many other password managers don't encrypt) can be used to create a highly detailed profile on you. For example, if an attacker can see that you have passwords saved for an account with Grindr, gop.com, or even a manga fan site, they'll know a lot about you as a person, even if they can't actually access your accounts.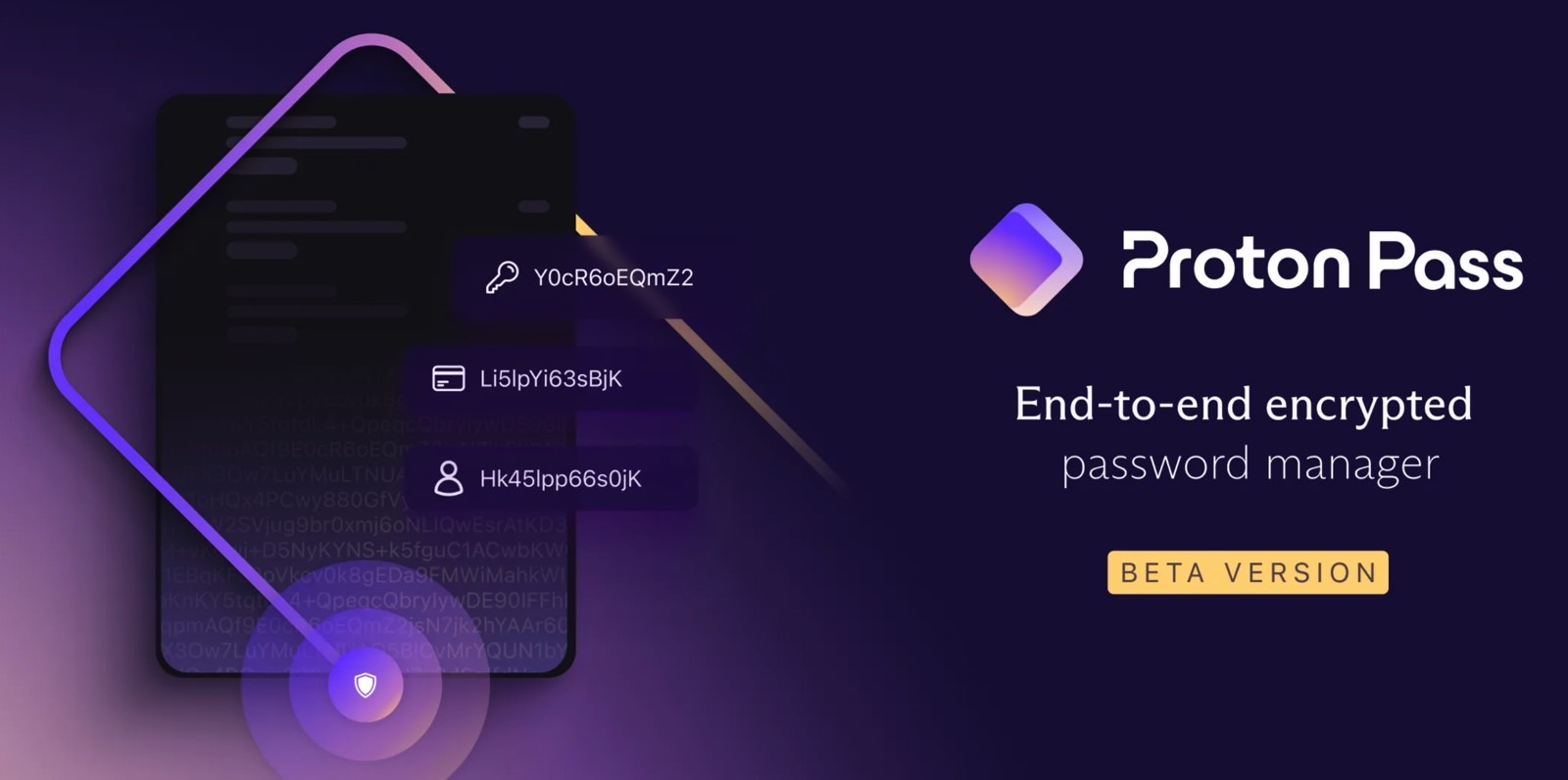 The new Proton app has another feature that will make it stand out. After Proton merged with SimpleLogin to offer Hide-my-email Aliases to email users, the same feature will be available inside the password manager.
That will be a great trick to use when setting up new accounts, as it'll further reduce the risk of exposure during inevitable data breaches. Unique email aliases mean hackers won't get anything by trying to recycle username and password combinations on other services.
Finally, Proton says its product is "one of the first password managers to include a fully integrated two-factor authenticator (2FA) and supports 2FA autofill. This is meant to make it easier to use 2FA everywhere since it's one of the most effective safeguards for your online accounts."
Proton Pass beta will be available on iPhone, Android, and desktop (Brave and Chrome extensions). The beta will roll out via Proton email invites to Lifetime and Visionary users next week. Once the password manager exits beta, it'll be free to all Proton users. You'll need a subscription to Proton's encrypted email to access Proton Pass.