I've been a Mac user for over a decade, yet I still have to keep myself familiar with Windows PCs for my line of work. Also, I'm expected to attend to Windows PCs in the family as the designated tech guy. But there is one instance of Windows I wouldn't mind using, and that's having it run in the cloud. Imagine beaming Windows 11 from the cloud to any device, including Apple's upcoming Vision Pro spatial computer.
If that concept sounds familiar, it's because I've already reported on Microsoft's Cloud PC when the company launched it a couple of years ago. Windows 365 lets you stream Windows 11 to any device, even an iPad. It's all based on the cloud, and that means you have access to a full Windows PC at any time, on any device, as long as you have an internet connection.
Windows 365 is restricted to enterprise consumers for now. But it sure looks like Microsoft is considering the possibility of letting regular consumers run Windows from the cloud.
All this talk about Microsoft's cloud business might remind you of the company's recent troubles concerning the planned $69 billion Activision Blizzard acquisition. The UK's Competitions and Markets Authority (CMA) blocked the deal a few months ago, citing Microsoft's dominance in cloud computing.
The US Federal Trade Commission (FTC) also wants to stop Microsoft's purchase. The agency argued back in December that the acquisition would suppress competition to benefit Microsoft's interests, cloud gaming included.
Fast-forward to late June 2023, and The Verge found a Microsoft presentation from June 2022 that discusses the possibility of Windows 365 offering "a full Windows operating system streamed from the cloud to any device." The presentation is part of the ongoing FTC vs. Microsoft hearing on the Activision purchase.
Microsoft sees moving "Windows 11 increasingly to the cloud as a long-term possibility" in its "Modern Life" consumer space. Such an experience would also let Microsoft offer improved AI services to users and "full roaming of people's digital experiences."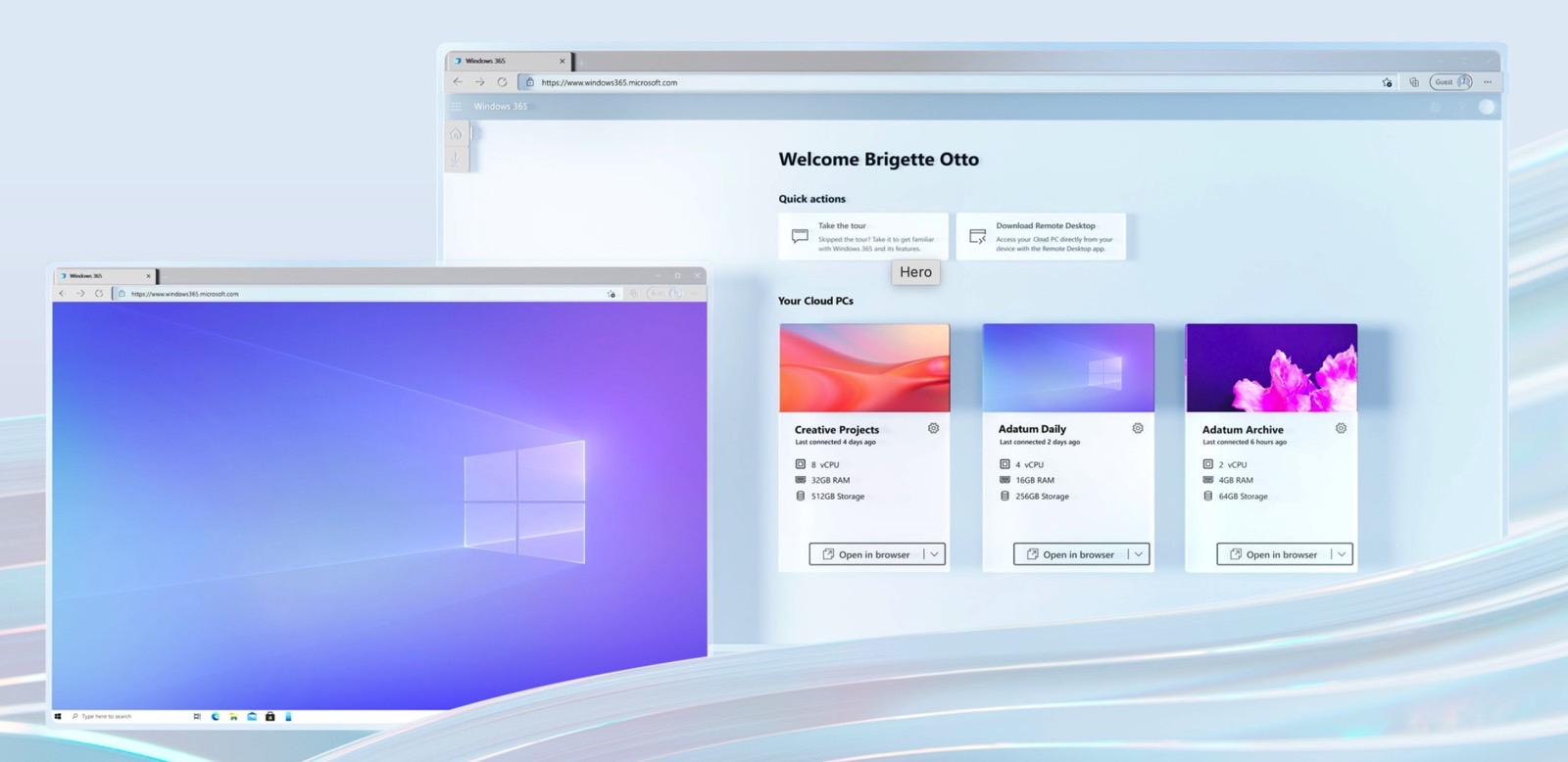 Windows 365 has been available only to commercial customers since Microsoft unveiled it almost two years ago. But The Verge points out that Microsoft integrates parts of it in Windows 11. Like the Windows 365 Boot feature that will let you log into your Cloud PC at boot. And Windows 365 Switch brings the 365 Cloud PC to the Task View.
The immediate advantage of using Windows 11 in the cloud is having a computer ready for anywhere in the world. Regardless of the device. All of a sudden, the hardware capabilities of a laptop or desktop wouldn't matter. And I could run a Windows 11 experience on an iPhone, iPad, or Vision Pro. That's because I'd be streaming it from the cloud.
Moreover, the power of the cloud would make it possible to run all sorts of apps and games that might not be available on certain platforms or older Windows devices.
Also, since everything is stored in the cloud, I wouldn't necessarily worry about data loss following theft or device issues.
But running Windows 11 from the cloud is easier said than done. This Cloud PC experience works only if you always have a decent internet connection. It won't be suitable for all manner of traveling. And it might not work offline, like when you're flying.
Not to mention that issues with Microsoft's servers would lead to downtimes. You wouldn't be able to fix the matter yourself. And you could risk losing personal data, although the risk would probably be minimal.
Furthermore, Cloud PCs will require a monthly subscription. Which might vary depending on the kind of resources you need.
That said, there's no telling when Microsoft will make Windows 365 available to regular consumers. But Microsoft does have big plans for Windows ahead. Like the Windows Copilot AI initiative that would bring an AI assistant to the PC. The increasing importance of AI in computing seems like the kind of development that could nudge Microsoft to expand Windows 365 availability to regular Windows 11 users.
I'll also note that such features have nothing to do with Microsoft's purchase of Activision. It's just that Microsoft's Windows Cloud PC plans were found thanks to the FTC hearing.