I wasn't planning to repair a phone when I got to the Nokia booth at MWC 2023. But I was there early for our meeting, and I had to see what was happening in the iFixit corner that attracted so many people. I knew that HMD-owned Nokia had just launched the Nokia G22, which lets anyone quickly repair the phone with the help of iFixit tools and guides. But then again, we have seen do-it-yourself repair programs before from companies including Apple, Google, and Samsung.
As my turn came to inspect the dismantled Nokia G22, the iFixit guys asked me if I wanted to swap the battery on one of them. "Will I break the display?" I wondered while they explained how to do it. They assured me that nothing would go wrong.
As it turns out, the process is incredibly easy and can be done in under 5 minutes.
What it feels like to repair the Nokia G22
Just place a tool inside the SIM card tray to pop open the Nokia G22 display, and then use it to go around the screen and remove it entirely. You'll have to remove a couple of connectors, unscrew a screw, and pull out the 5050mAh battery to replace it. Follow these steps in reverse order to reassemble the phone, and you're done.
It all works perfectly. It's super affordable to replace the parts, too, with the battery and display retailing for €20 and €50, respectively. You'll have to order the iFixit tools and follow the online instructions. But the kit will then be good for other repairs.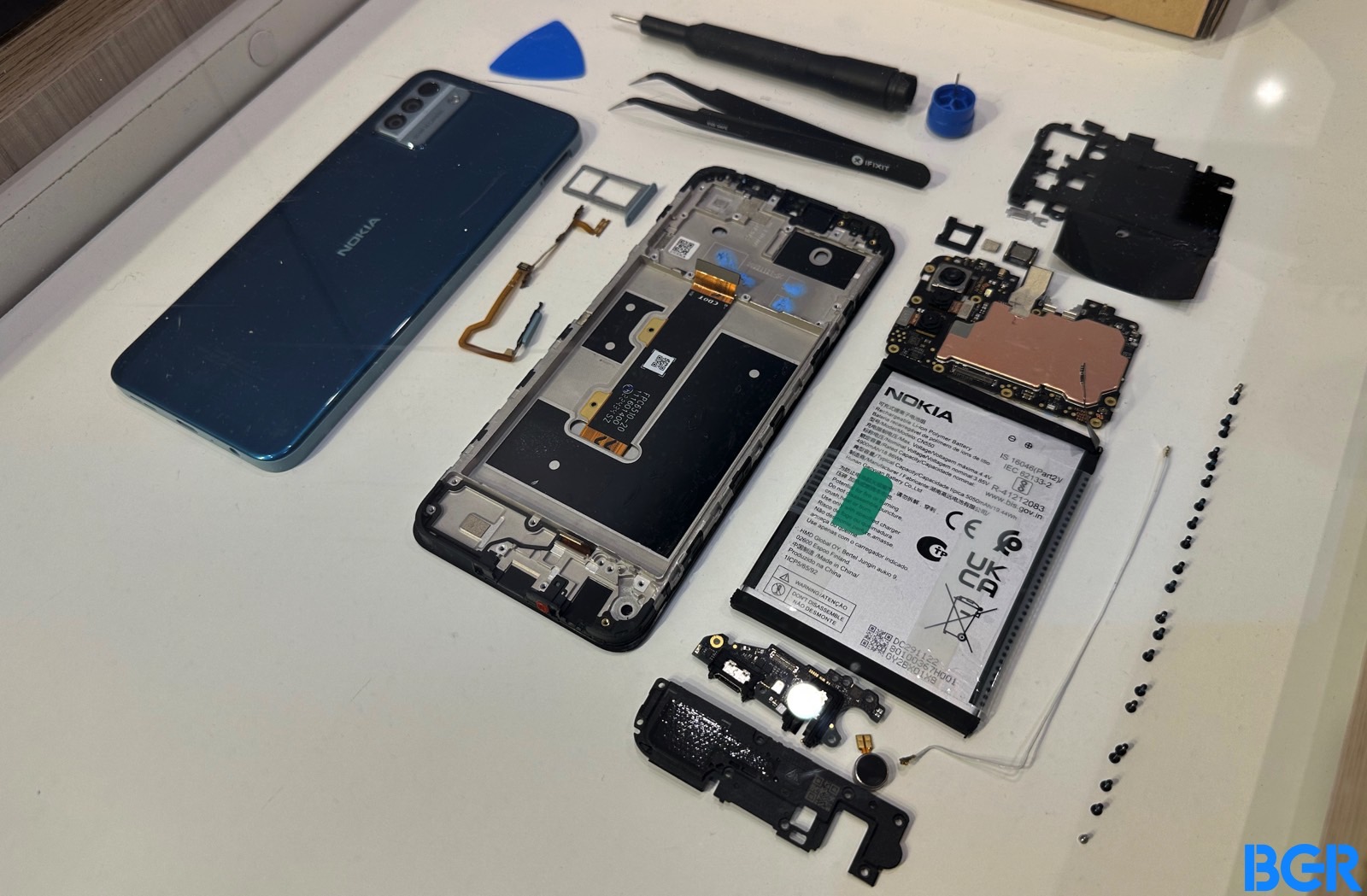 It only took me about 5 minutes to replace the battery because it wasn't my phone, and I wasn't worried I'd break it. In real life, you'd be much more careful and probably get the job done in 10 or 15 minutes. Swapping out a broken display will take longer, with the iFixit guys saying it's a 20-minute job.
Don't get me wrong, I still stand by what I told you about repairing your own iPhone. You should absolutely not repair the iPhone at home even though you can. But it's different for a phone like the Nokia G22, which is meant to be repaired quickly and easily. It's a great highlight of MWC 2023.
Why HMD is making smartphones you can repair yourself
We're looking at an entry-level device that retails for €179 ($190). That doesn't mean the Nokia G22 looks like a disposable, ugly phone. It actually has a nice design.
But it is a phone that HMD crafted in such a way as to make it repairable. Adam Ferguson, Head of Product Marketing at HMD Global, told me something I already knew as he explained Nokia's push into repairability.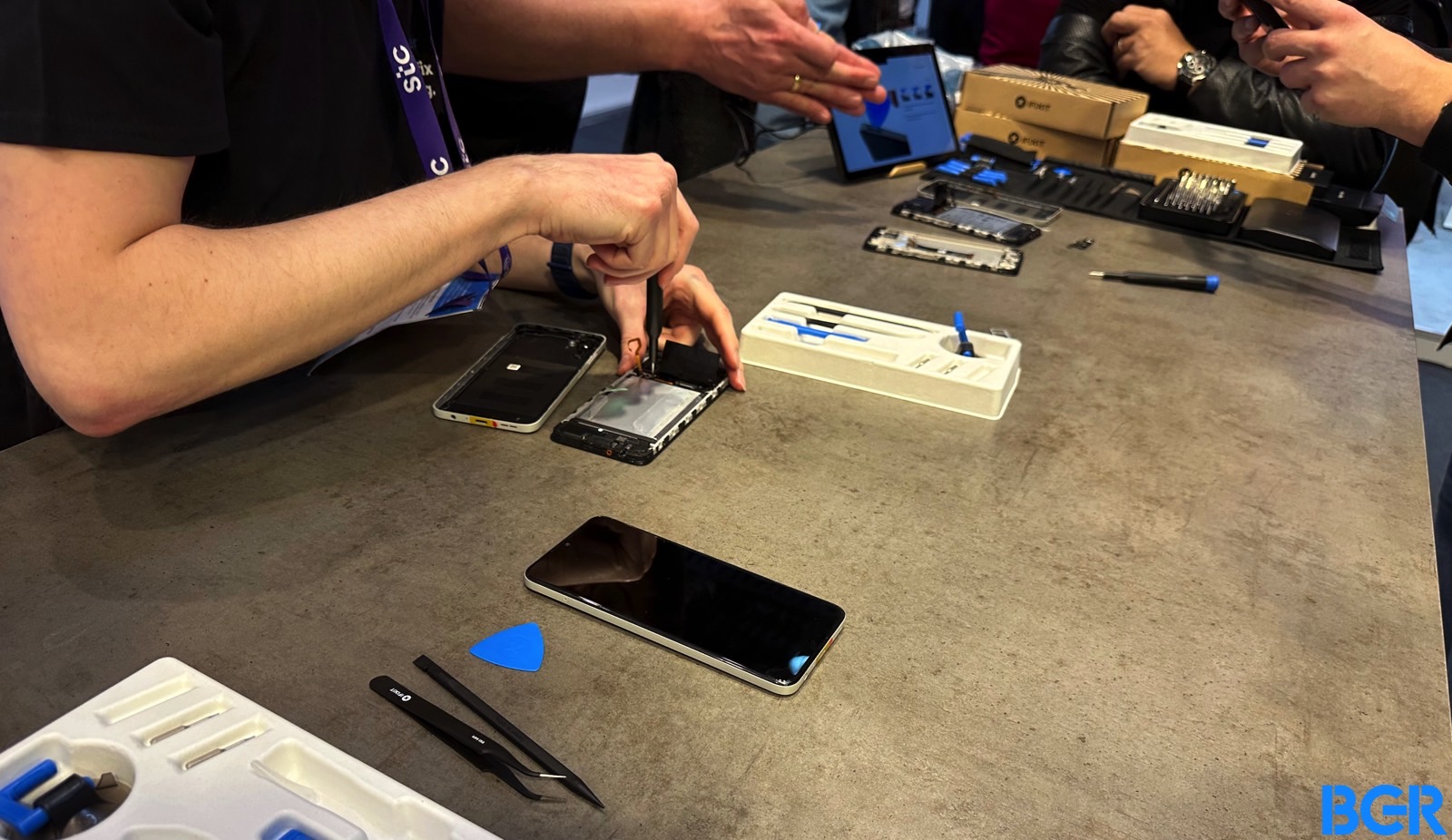 People are already holding onto their devices for much longer than before. Some handsets have to last four or five years, but the battery might die before then. The screen could crack, and the back cover might be damaged. Or you might need to change a malfunctioning port.
These are the four repairability scenarios the Nokia G22 addresses. And the executive told me that the whole point of the handset is to teach users they can take matters into their own hands. They can purchase a relatively cheap handset and then keep it for several years, saving plenty of money in the process.
It's not about the hardware. HMD is bringing to this price point two years of Android OS upgrades and three years of monthly security updates. These are perks you get from more expensive devices. Perks that help you hang on to the phone for multiple years. Moreover, HMD will offer Nokia G22 buyers an extended three-year warranty at no cost.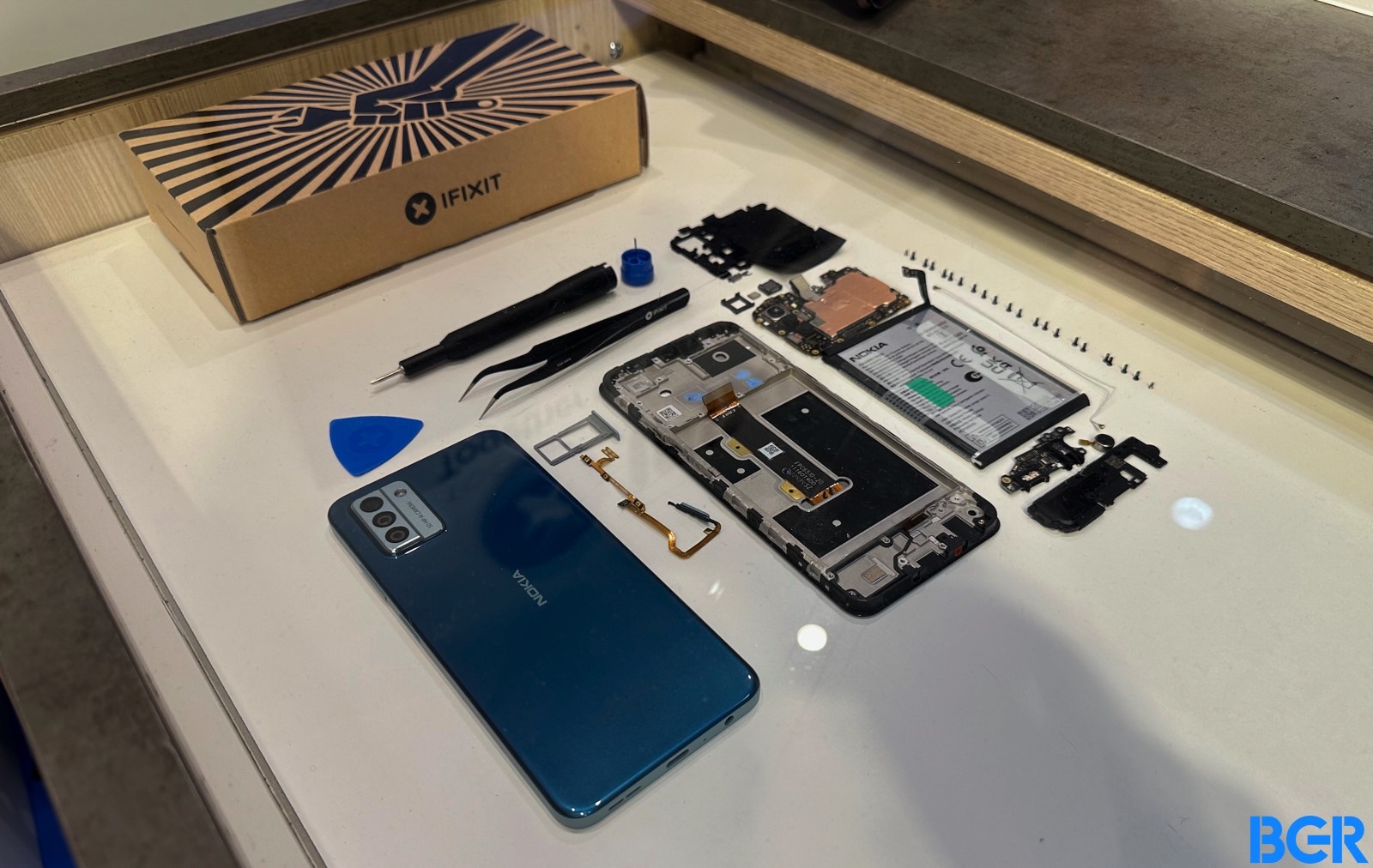 The repairability aspect is only one aspect of HMD's strategy. The company is also using recycled materials for its products, like the G22's plastic rear panel.
From a different point of view, HMD is also looking at manufacturing Nokia phones in Europe, although Ferguson didn't say what specific models will be manufactured in the region.
Nokia G22 specs
The problem with keeping a mid-range device for four or five years is that the Unisoc T606 processor will age. Swapping out the logic board with a new chipset would be a great solution, I thought. But HMD isn't going to get into modularity soon.
However, Ferguson said that Nokia is looking at ways of bringing the same repairability features to more expensive models. And, one day, make high-end phones that can be easily repaired and offer IP68 water and dust protection. That's a dream, and it's unclear how long it'll take or if we'll get there. Manufacturing phones that are easy to repair also involves costs for companies like HMD. So are the software updates.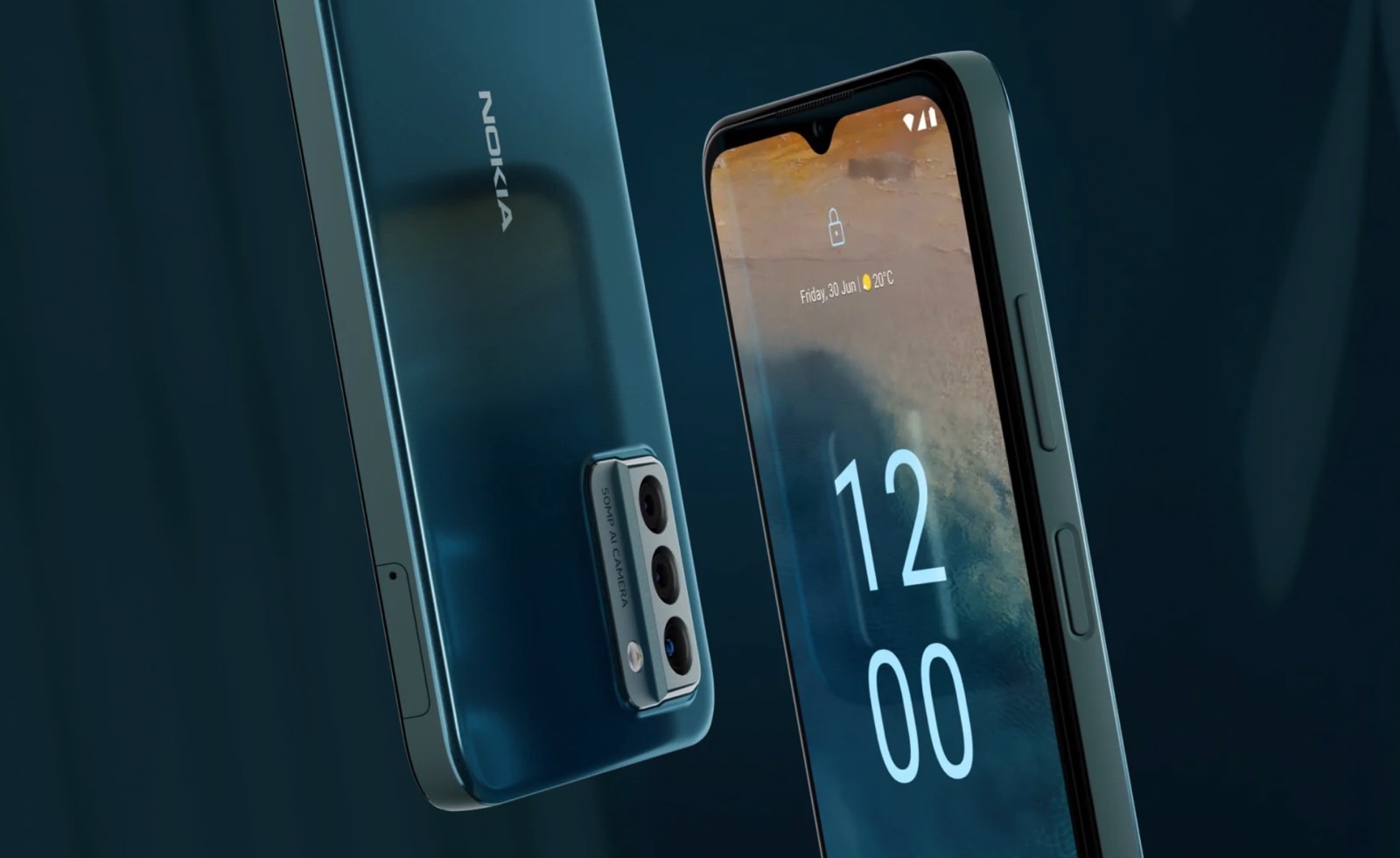 The Nokia G22 isn't IP 68 water and dust-resistant, however. And that's understandable. There's no glue in it, keeping the screen protector secure. But we're still looking at an IP52 rating for the handset.
While swapping out the battery was fun, you won't have to do it anytime soon. The handset should last three days on a charge, and the battery will maintain over 80% of capacity after 800 full charges.
As for the display, we're looking at a 6.52-inch HD+ screen with a teardrop camera notch and Corning Gorilla Glass 3 glass. It's not the latest Corning screen, but it should increase durability.
Other specs include a side-mounted fingerprint sensor, a 50-megapixel main camera on the back part of a triple-lens setup, and support for virtual RAM. That's turning unused storage space into 2GB of additional short-term RAM to improve performance. The phone rocks 4GB of RAM and 64GB of storage otherwise.