ZTE on Tuesday unveiled two Nubia-branded products at MWC 2023, the Nubia Pad 3D tablet and the Neovision Glass augmented reality (AR) glasses. While the latter's functionality should be obvious from the name, the Pad 3D moniker isn't enough to let the prospected buyer understand that we're looking at a device that can display glasses-free 3D content with the help of artificial intelligence (AI).
Nubia Pad 3D tablet
ZTE's Nubia partnered with Leia for the Pad 3D tablet, an Android device that's intended to help people create and consume 3D content. The tablet packs Leia's 3D Lightfield technology, including AI computing, to deliver dynamic 3D face-tracking and improve 3D viewing angles in real-time. Leia's tech adds an extra layer to the display, making stereoscopic 3D experiences possible without the need for special glasses.
The tablet can also turn 2D content from streaming media, games, and movies, into 3D visual experiences, ZTE said. Helping with that are the Pad 3D's neural network and learning algorithms.
The dual-lens cameras on the back and front can help with 3D content creation. We're looking at two 16-megapixel lenses on the back and two 8-megapixel cameras on the front.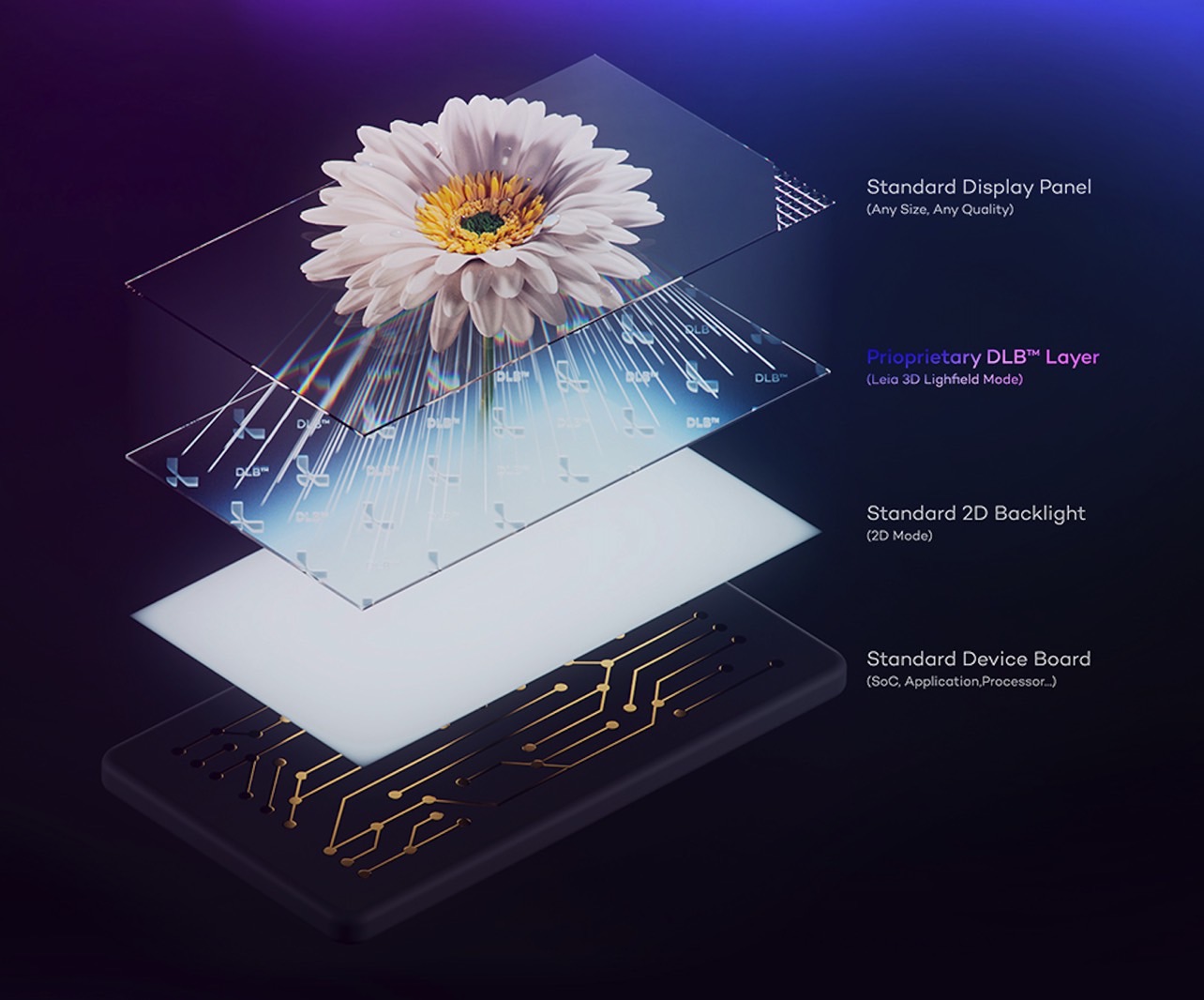 Furthermore, Leia delivers additional software capabilities for 3D content creation, including Stability.ai's stable diffusion technology that lets you create generative art in 3D. Also, the tablet supports SDK integration with various development engines, such as Unreal and Unity.
ZTE notes that the tablet can work in enterprise scenarios, including education, medicine, digital exhibitions, and other fields.
Whether the Nubia Pad 3D can deliver these glasses-free 3D content and consumption promises, it still works as a regular Android tablet. And we're looking at a flagship device featuring a Snapdragon 888 processor, LPDDR5 RAM, and UFS 3.1 storage.
The display measures 12.4 inches, featuring a 2.5K resolution, 120Hz intelligent refresh rate, and adaptive dimming support.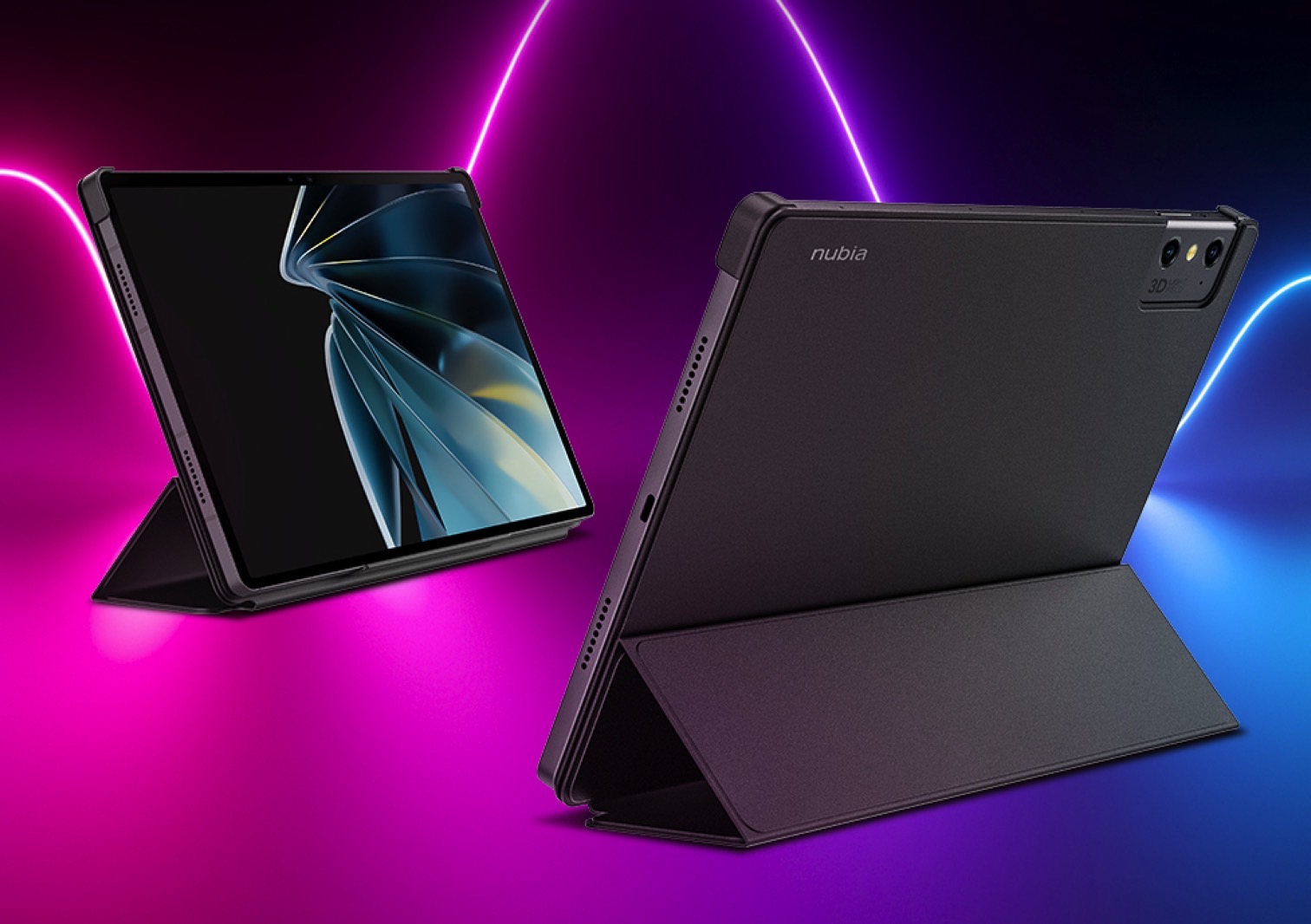 Other specs include quad speakers with Dolby surround sound, USB-C and Pogo pin connectivity, microSD support, and a 9,070 mAh battery with 33W fast charging support.
Price and release date details were not revealed during the event, however. A ZTE representative demoing the tablet said the device will cost around $1,000 next Month when it launches.
Neovision Glass AR glasses
Even more exciting than the Pad 3D is ZTE's first Nubia AR wearable device, the Neovision Glass.
The Neovision Glass device isn't meant to be a standalone gadget. It'll connect to mobile phones, tablets, laptops, game consoles, drones, and other gadgets:
The Nubia Neovision Glass offers a virtual large screen that can be applied to a variety of scenarios, including personal mobile theatre, mobile gaming center, efficient office assistant, and other rich application scenarios, helping users explore excitements of life and discover more new experiences.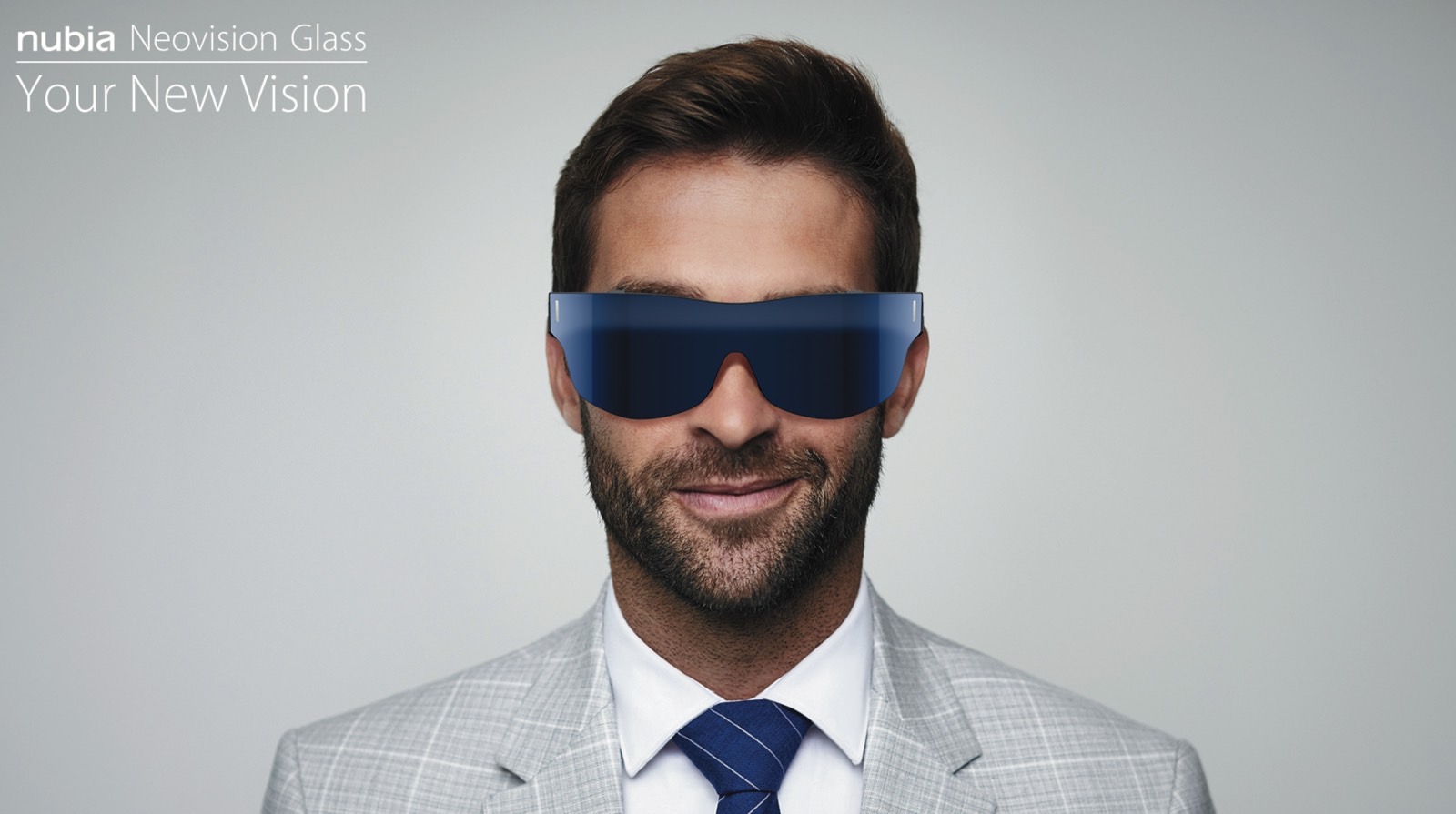 The glasses feature a micro OLED screen with a pixel density of 3,500 PPI, binocular HD resolution of 1080p, a maximum brightness of 1,800 nits, and a field of view of 43 degrees.
The glasses also feature dual omnidirectional speakers and a "cyclonic sound tank." The Neovision Glass supports a sampling rate of more than 44.1kHz, a bit depth of more than 16 bits, and lossless sound.
ZTE didn't elaborate on the Nubia Neovision Glass's specs, so we don't know what processor drives this AR/mixed reality experience. While testing the device, I learned it requires a connection to a different device for content. We're effectively looking at a screen mirroring experience.
Like the Pad 3D, we don't have official pricing or a release date for the Nubia Neovision Glass. But the wearable should come out next March, according to the person handling the demo experience.