A few days ago, we told you that Samsung's Galaxy S10 phones would hardly be the first handsets in the world to feature a new kind of all-screen design — a display with a hole at the top for the selfie camera that replaces unsightly notches. Samsung already introduced the Infinity-O display a few weeks ago, and the Galaxy A8s should be the first phone to pack the new screen, well before the Galaxy S10 launches.
But it's not just Samsung that's making such phones, and Samsung's most significant Android rival may release an Infinity-O phone before the Galaxy A8s. And we just got an even better look at the upcoming Huawei handset.
Leaks showing the Huawei Nova 4 in protective gear surfaced earlier this week, but TrendingLeaks posted an even better image, one which shows the phone's Infinity-O design in all its glory: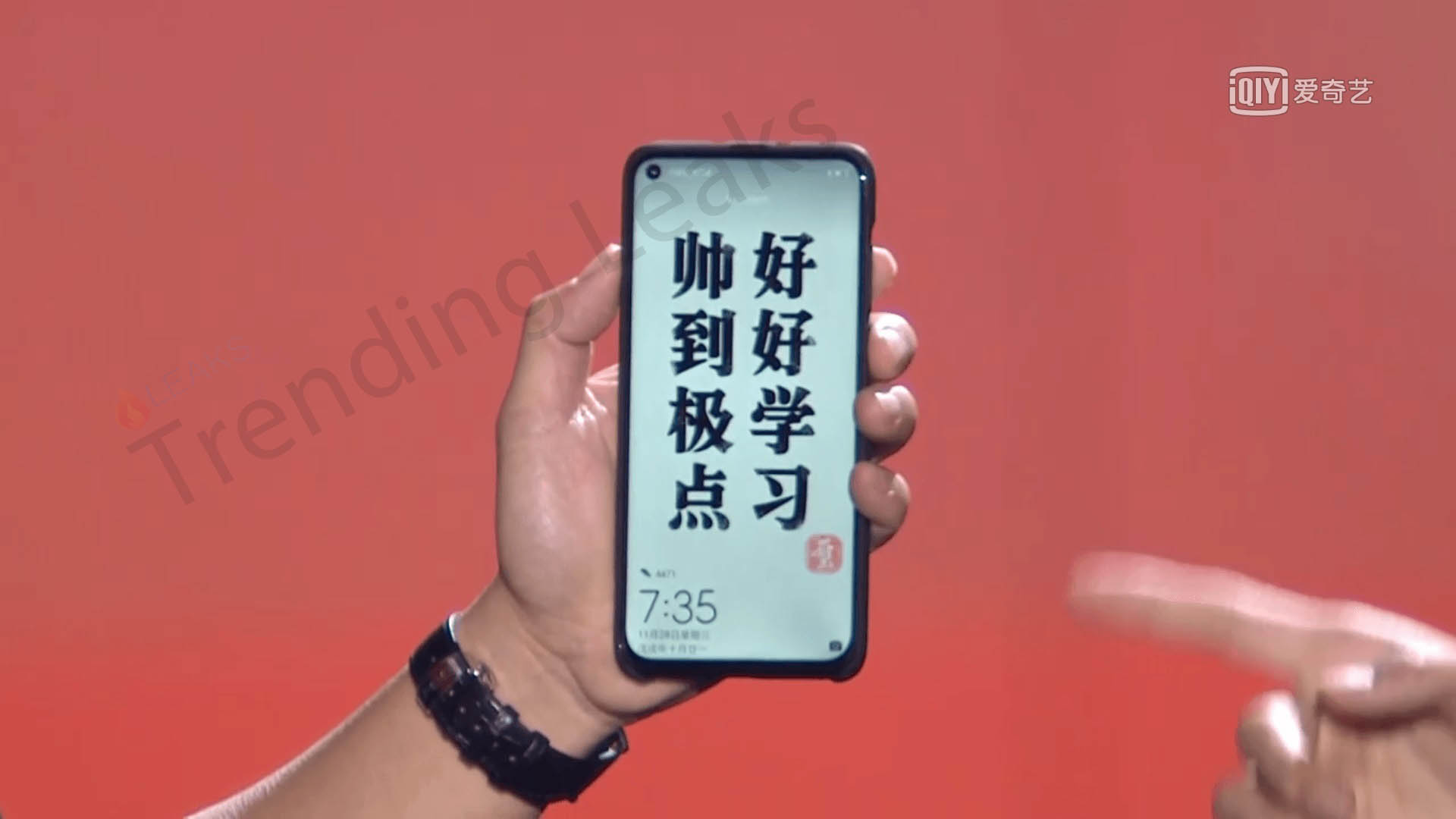 It's unclear where this image comes from, but someone has been showing the handset off. The phone has an all-screen design with minimal borders, although the bottom chin seems to be thicker than the top and side bezels. There's no notch at the top, and the camera hole is visible near the top left corner of the screen.
The display has rounded corners following the contours of the chassis, but the handset is still placed in a protective case, which makes it harder to discern other details.
A speaker appears to be found at the top, and a leak a few days ago said a 3.5mm headphone jack would also be present near the top. An earlier leak also suggested the handset will feature high-end specs, including Huawei's brand new 7nm Kirin 980 processor, which also powers the Mate 20 line that was launched in mid-October. The phone is also expected to feature an in-display fingerprint sensor.
It's unclear when the phone will arrive or how much it'll cost. But it sure looks like Huawei doesn't want to make it easy for Samsung. The Korean firm is the only major Android vendor out there that did not copy the iPhone X notch, and Infinity-O screens will undoubtedly help the Galaxy S10 stand out from the crowd of notch clones.
However, recent reports also said that while the Galaxy A8s and Huawei Nova 4 will have Infinity-O LCD screens made by BOE, the Galaxy S10 will get an Infinity-O OLED screen that Samsung's developing in-house. And that kind of access would give Samsung a temporary exclusivity on Infinity-O designs for OLED phones.
The Nova 4 is expected to launch at some point in December. So is the Galaxy A8s. The Galaxy S10 will be introduced in February, on the other hand, according to current reports.