Up until Monday morning, it looked as if nothing could put a dent in the Galaxy S10 buzz out there. A number of reports in the past few weeks have painted a clear picture: Samsung will soon launch its best smartphone — a phone that will feature a unique Infinity-O display that other companies won't have access to for quite a while.
But an increasing number of leaks indicate that Huawei wants to crash Samsung's Galaxy S10 party by releasing a phone with a hole in the display months before the Galaxy S10 is properly announced.
A couple of recent tweets claim that Huawei is teasing a phone with a display similar to what Samsung has been working on. The Galaxy A8s and Galaxy S10 are both supposed to feature screens with camera holes at the top.
Huawei will release the world's first hole-screen mobile phone before the Samsung Galaxy A8s, which will be released in December, but the A8s may also be released in December, so who will start, it will wait and see.
Huawei's offensive against Samsung has never weakened. pic.twitter.com/MqefEgK7j0

— Ice universe (@UniverseIce) November 26, 2018
A different Chinese leaker said earlier that BOE, a Chinese smartphone maker, is the company making the LCD screen of the Galaxy A8s, not Samsung. The implication was that both Huawei's unannounced phone and the next Samsung mid-range handset would share the same screen technology.
Yes Galaxy A8s will use a BOE LCD https://t.co/ynSYdh8bR5

— Max Jambor (@MaxJmb) November 25, 2018
Meanwhile, a report from Korea said that the Galaxy S10's OLED Infinity-O screens are already in production. 
This brings us to a couple of fresh rumors that say the Nova 4 is Huawei's first phone with an Infinity-O screen. Either than, or the new phone set to be unveiled at some point in December.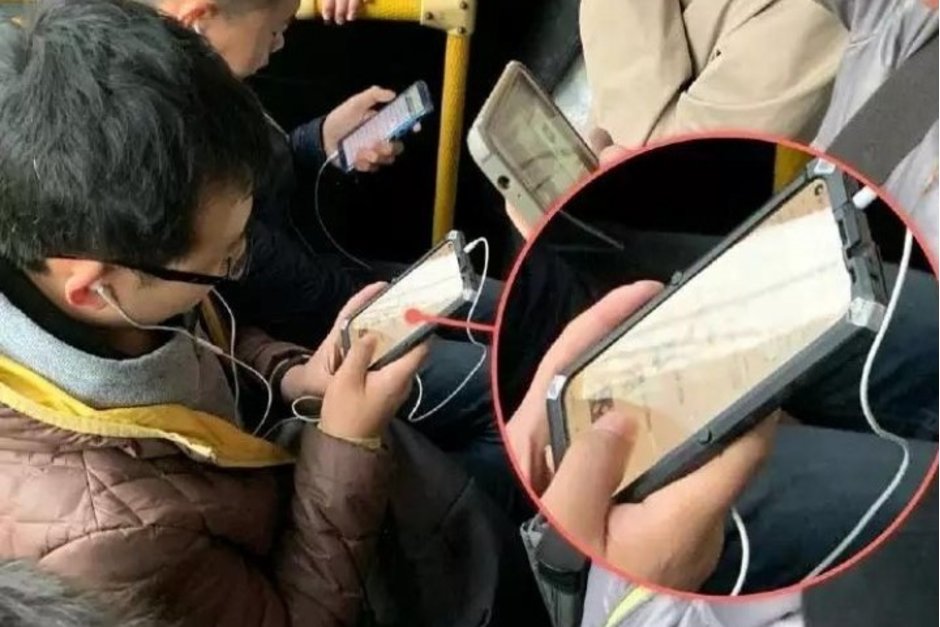 Seen in the image above rocking camouflage, the alleged Nova 4 phone has a headphone jack at the top, and a selfie camera near the top left corner. The picture was first shared on Weibo, according to Slashleaks. Meanwhile, PhoneArena speculates the phone's specs will include Huawei's 7nm Kirin 980 processor, 6GB of RAM and that the phone will run Android 9.0 Pie with EMUI on top.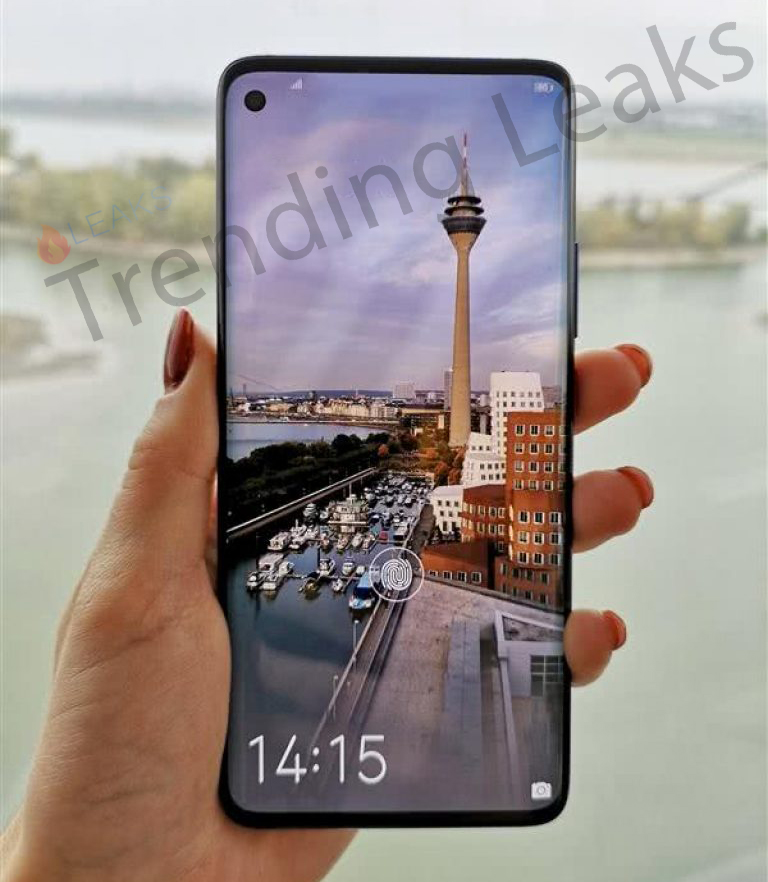 A different leak from TrendingLeaks provides a different look at the handset without providing an actual product name. The report says the phone will have a 6.22-inch Full HD AMOLED screen, Kirin 980 processor, up to 8GB of RAM, up to 256GB of storage, under-display fingerprint sensor, under-display 25-megapixel camera, dual-lens rear camera (20-megapixel and 12-megapixel sensors), and 4,230 mAh battery.
The second image and the specs can't be verified at this point, but the first image does indicate that someone out there is testing a phone that features an Infinity-O display.
If the second leak is accurate, then Huawei is a lot closer to replicating Samsung technology than we thought. Earlier this year, Huawei launched the Mate 20 Pro, a phone that's not available in the US, but which has no Android rival right now, at least when it comes to hardware. And if these Nova 4 rumors are accurate, then Huawei may be about to launch a brand new flagship-like handset well before the Galaxy S10 is announced.