Apple Fitness Plus is a great service to stay in shape, as it provides a growing list of workouts you can do from the comfort of your home. But not all iPhone and Apple Watch users are interested in becoming Fitness Plus subscribers. Yet Apple will periodically nudge them to sign-up by pushing ads via notifications to their devices.
If the barrage of prompts to sign up for the Fitness Plus service annoys you, there is a simple way to get rid of Fitness Plus notifications. You'll still be able to subscribe whenever you decide to upgrade your workout routines, but you won't have annoying spam ads on your devices in the meantime.
Apple recently announced the addition of Kickboxing to Apple Fitness Plus, which could interest some iPhone and Apple Watch users. The app offers more than 3,500 workouts, so there's plenty of stuff to choose from. The best part about it is that the workouts come with videos where trainers guide you throughout the exercises.
Even if you don't plan to become a paying subscriber, you can still try Apple Fitness Plus for free when you purchase qualifying devices, like the iPhone, iPad, Apple Watch, and Apple TV. You can cancel the service before the subscription expires.
Apple Fitness Plus will cost you $9.99/month or $79.99 annually. An Apple One Premiere subscription priced at $32.95/month will bundle all of Apple's services and save you money.
Now that you know what Apple Fitness Plus has to offer and what it costs, you should also know how to disable the notifications to subscribe to the service. After all, they're very annoying if you're not interesting in trying the service.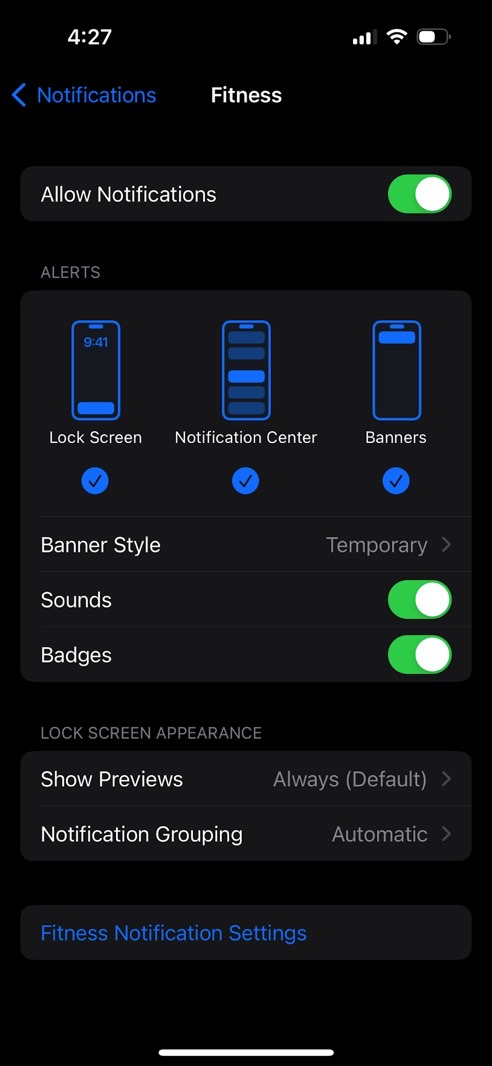 The good news is that it's easy to disable these pop-up ads for Fitness+, and you only need your iPhone handy. Head to Settings > Notifications > Fitness and then tap on Fitness Notification Settings. On the next screen, disable the offers notifications. That's all you need to do, and the notifications to sign up for Apple Fitness Plus will end.
You can still subscribe to the service whenever you want, as the procedure above only disables the periodic ads that Apple sends you using notifications.
Finally, there's one other Fitness Plus notification you might hate whether or not you become a subscriber. It's the Daily Coaching prompts that remind you it's time for your next exercise. Luckily, you can turn those notifications off. Head to Settings > Notifications > Fitness on your iPhone and turn off Daily Coaching.