The World Surf League (WSL) announced the Apple Watch Series 8 and Apple Watch Ultra as the official wearable equipment of the competition. This is the first time the Apple Watch will be used as official competitor equipment in a professional sports environment. Athletes will get access to the new WSL Surfer app to keep them informed while in the water during the competition.
"The unique capabilities, ease of use, and incredible water resistance of Apple Watch make it the ideal solution to support our surfers competing in the extreme conditions of our worldwide tour," said Erik Logan, WSL CEO. "Surfers need critical information while they compete, and the WSL Surfer app we've developed for Apple Watch provides real-time data that will help the communication flow from the WSL Scoring System to the competitors in the water. We are so excited to roll this out and enable our Championship Tour athletes to focus on their performance and improve competition throughout the 2023 season."
Every competitor will receive an Apple Watch before each heat. The wearable will come preloaded with the WSL's new app. This integration has been tested in the previous two seasons to ensure it meets the needs of the competition. For this upcoming season, athletes will also receive training to use the app.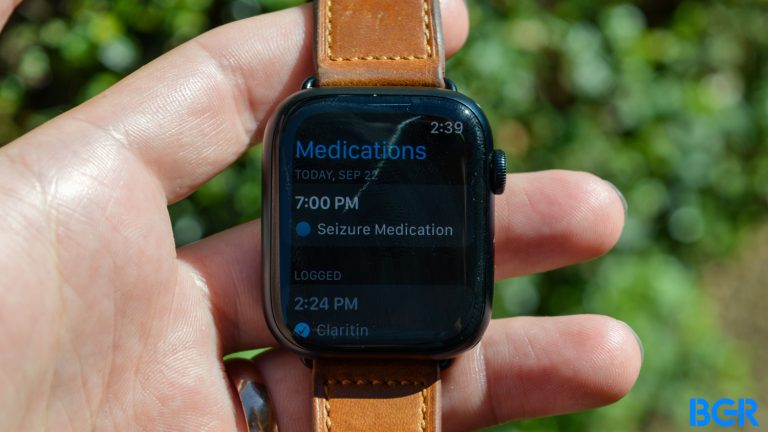 The specially-developed WSL Surfer app on Apple Watch syncs with the WSL Scoring System in real-time. This provides athletes in competition with the information they need including scores, wave priority, and time in the heat directly to their wrist.
"We're thrilled the WSL is utilizing Apple Watch for the Championship Tour, making it simple and easy for surfers to quickly glance at their wrist for instant access to vital information," said Eric Jue, Apple's Director of Apple Watch Product Marketing.
The World Surf League has announced that only the latest Apple Watch models will be used thanks to its bright high-resolution display, durability, water resistance, and cellular connectivity.
The 2023 Championship Tour will include 10 regular-season events in seven countries, starting in January at the Billabong Pro Pipeline and concluding at the SHISEIDO Tahiti Pro before the Rip Curl WSL Finals at Lower Trestles in San Clemente, Calif.