Google will release a couple of HTC phones under its Nexus brand in the coming months, and a new alleged benchmark leak indicates the smartphones will be very powerful, likely matching in performance the newly released Galaxy Note 7.
DON'T MISS: This has to be the prettiest poster ever designed on an iPad
Discovered by NowhereElse's Steve Hemmerstoffer on Weibo, a fresh AnTuTu listing for the HTC Sailfish – that's the smaller 2016 Google Nexus – reveals the phone will have a Qualcomm Snapdragon 820 processor, 4GB of RAM and 32GB of storage. The phone is running Android NMR1, which is short for Android Nougat Manufacturer Release 1.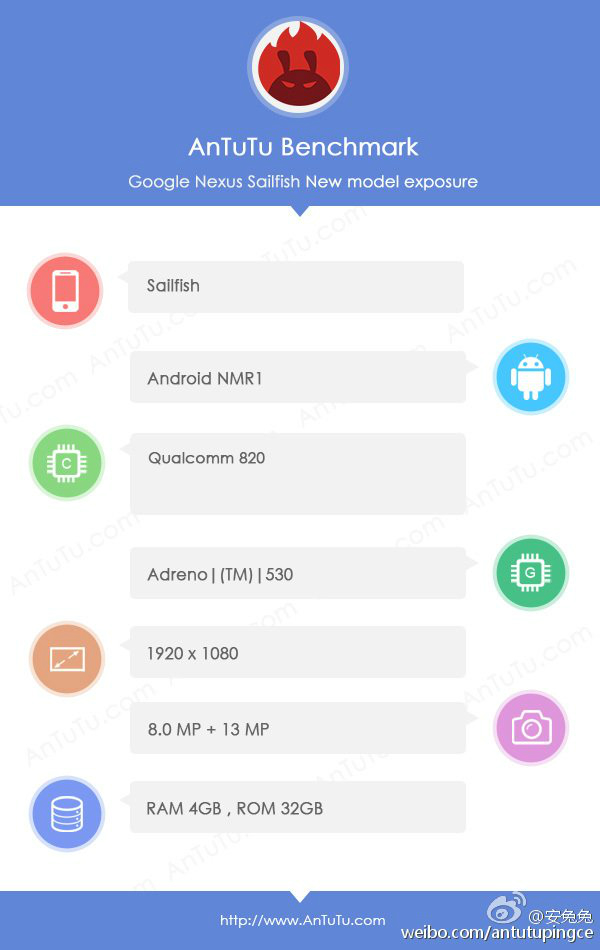 The phone will, thus, match the Galaxy Note 7 and Galaxy S7, when it comes to specs, having one advantage on the software side: the new Sailfish will run Android 7.0 out of the box. Samsung's phones, which proved to be quite fast in benchmark tests and real-life performance measurements, do have a trick under the hood themselves, fast UFS storage. It's too early to tell whether Google's new Nexus phones will also have similarly fast storage.
The benchmark listing also indicates the phone will have a Full HD display (1920 x 1080 resolution), a 13-megapixel rear camera and an 8-megapixel front-facing shooter.
The Marlin, which is going to be the new Nexus phablet this year, will have identical specs, assuming previous reports were accurate.
A Geekbench listing for the Sailfish that TechDroider found online seems to confirm the same specs. Dated August 10th, the benchmark indicates the phone obtained a 2158 score in single-core tests and 5355 in multi-core tests.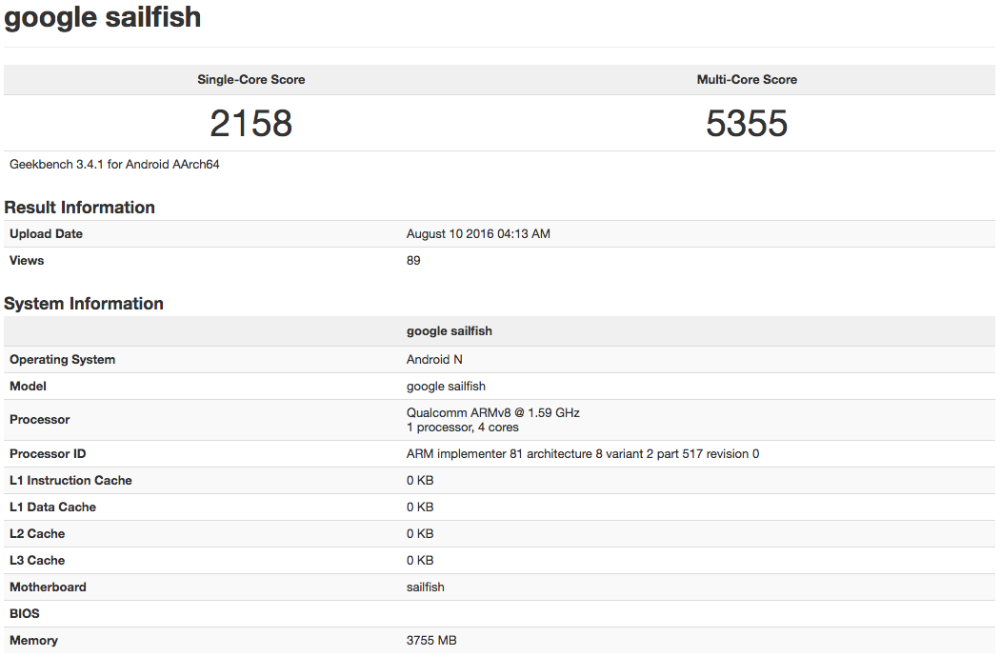 The phones should be unveiled on October 4th, a recent report said, with the final version of Android 7.0 supposed to be released this month.