How can you love and hate a phone's design at the same time? It's pretty easy actually. Just take the iPhone 6 and 6s. Look at it from the front. Gorgeous. Flip it around, and let me know how you feel about those antenna lines, and that protruding rear camera. Yes, these represent necessary compromises between design and engineering teams.
Let's move on to an upcoming hot pair of handsets, the HTC-made 2016 Google Nexus handsets, which should be unveiled at some point in the coming months. A new leak tells us what to expect from the "Marlin" and "Sailfish" when it comes to design, and we have good and bad news.
DON'T MISS: Angry about the iPhone 7 headphone jack? Apple has a long history of making people angry
Let's start with the good news first. Google seems to finally get it this year. The bigger Nexus doesn't have to be different from the smaller one. They should have the same design and hardware, and that's what's going to happen this year, Android Police reports.
The two HTC handsets will look almost identical, with the only differences between them being overall size, a source told the Android blog. Based on that information, Android Police created the following render: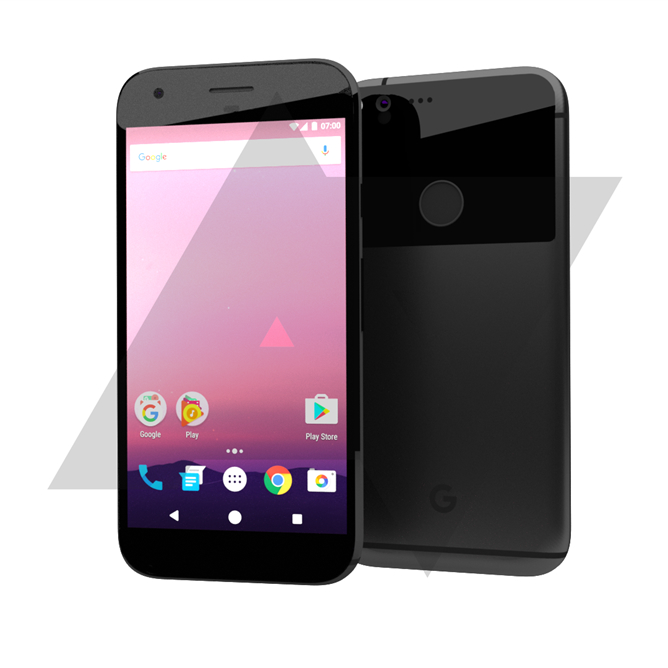 The HTC Nexus' design is inspired by HTC's existing Android flagships, and it's made of metal – but we'll get to that in a second. The phone won't have HTC branding, and there's no "Nexus" label on the back either. Instead, a "G" might be present. There's also no rear camera hump, and the fingerprint sensor is present on the back of the phone.
Which brings us to the phone's rear shell, which is absolutely hideous. The top part is made of glossy plastic or glass, and it's meant to let internal radios communicate with the outside world. Isn't that what antenna lines (which HTC uses on all of its One phones) should do? No, the mix of glass and aluminum isn't cool at all. I'd take ugly antenna lines over that any day.
If that sounds familiar, that's because the HTC EVO 4G LTE featured a similar rear case, which was also hideous. Let's have a look at it:
Android Police also says the rear camera will have three holes next to it, which are rather mysterious. One could handle auto-focus, one could be a microphone, and the third could be some other sensor.
When it comes to colors, the phone might be available in a few different options. The standard seems to be a white face with a "standard aluminum finish," but the render above shows the "dark gray/black" version. An "electric blue" version is also apparently in the works (white face and glossy rear panel).
So there you have it. The 2016 Google Nexus phones will be amazing thanks to a brand new uniform design, stellar hardware and great performance – assuming recent rumors pan out — but they might just be the ugliest Nexus phones of all time.