As appealing as owning an electric vehicle sounds, the idea of having to find somewhere to charge it is somewhat off-putting. But if that was one of the only hurdles keeping you from taking the leap and buying an EV, Google just made your life a whole lot easier. In the latest Google Maps update, Google made it possible to see real time availability of charging ports throughout the United States and United Kingdom within its app.
In order to find a nearby charging station, just type "ev charging stations" into the search bar. From there, you will "see up to date information from networks like Chargemaster, EVgo, SemaConnect and soon, Chargepoint." Google Maps also now tells you how many charging ports are currently available, the location of the business where the charging station is located, port types and charging speeds. You can also see reviews from other users.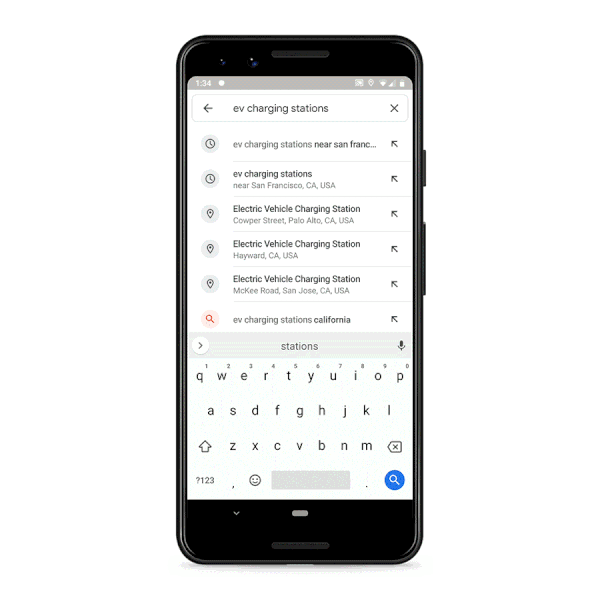 Google first added EV charging stations to Google Maps last October, but if you wanted to find out whether or not any of the chargers were actually open, you would need to visit the station yourself. This eliminates that hurdle, making life easier for all EV owners who happen to use Google Maps.
Well, almost all of them. As The Verge points out, while Tesla's Supercharger stations appear on Google Maps, the real-time charging data isn't available at those stations. Perhaps they will be added in a future update.
Real-time charging station availability is now available on Google Maps on desktop, Android, iOS and Android Auto.