Earlier this month, I had a flight from New York City to Atlanta. I arrived at the airport about an hour and a half before departure, but I didn't end up leaving for another four hours. It turned out that the plane coming from Atlanta to NYC had been delayed (and was eventually canceled), which meant the airport had to secure a new plane.
Delays are inevitable, but the good news is that Google Flights is going to make our lives easier with a new feature that will not only explain why a flight has been delayed, but will actually predict delays as well. In order to determine whether or not a flight is likely to be delayed, Google is "feeding historic flight status data to its machine learning algorithms," according to Mashable. Google says the results should be accurate about 80% of the time.
All you have to do to find out if your flight has a chance of being delayed is search for the flight number on Google Flights. If, for example, the incoming flight is delayed (as mine was earlier this month), Google will tell you how long your departure time will be delayed as a result. Of course, you'll still need to be at the airport on time in case the airline is able to resolve the issue more quickly than expected, but at least you won't be caught off guard.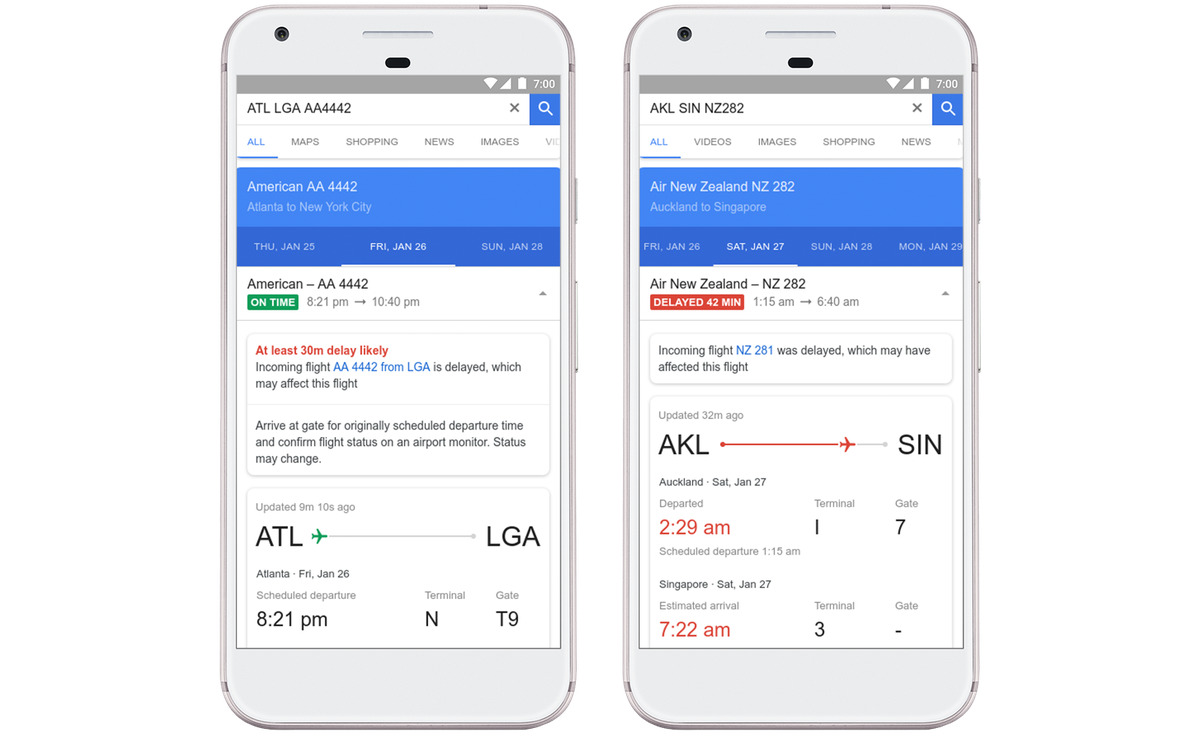 In addition to delay predictions, Google is also introducing a feature that provides detailed information on the super cheap basic economy fares so that you'll know what you're giving up by saving money on your flight. For example, United's Basic Economy ticket doesn't allow overhead bin access, seat selection or upgrades.
Both of these features are live right now on google.com/flights if you want to see them for yourself.