Artificial intelligence was Google's main topic at I/O 2023 a few weeks ago, just as expected. Google announced that the ChatGPT-like generative AI Google Bard will be available for free without a waitlist in over 180 countries. Google also unveiled new Bard features at the event, including support for images. That is, Bard can finally display all sorts of photos from the web in its responses, which is a feature that will certainly improve your overall experience.
As exciting as generative AI chats might be, having text-only convos with AI is boring. We're incredibly visual, so images will always come in handy when researching something online. With ChatGPT, you can ask for photos, but the service will only get you links.
I will point out that access to GPT-4 via Microsoft Bing Chat will get you more visual answers. Microsoft already supports photos, having announced the feature just ahead of Google's I/O event.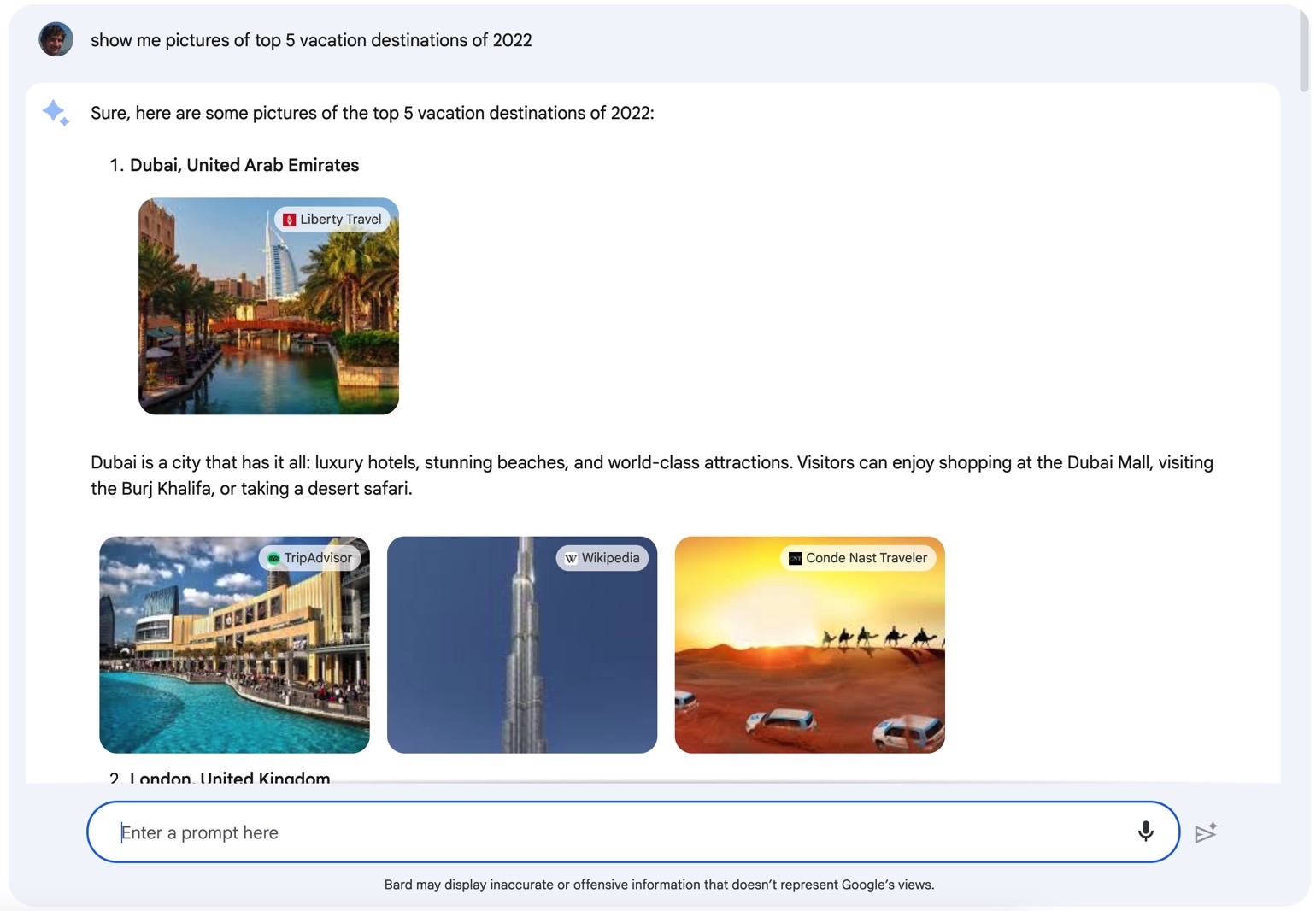 Google said at I/O that Bard AI will deliver more visual responses during the keynote without disclosing when the feature will be enabled.
Fast-forward to May 23rd and Google has now enabled support for images in Google Search results for Bard. Here's the latest changelog update for the Bard experiment:
Bringing images to Bard

What: Starting with English responses, Bard can now bring in images from Google Search, so you can get helpful responses with visuals. You can also ask Bard for images directly. Bard will show a source for each image.

Why: Images can help you communicate your ideas more effectively. They can bring concepts to life, make recommendations more persuasive, and enhance responses when you ask for visual information.
You don't have to do anything to enable the feature. Just go to Bard and ask the generative AI to show you images of whatever you can think of.
Since summer is almost here, I asked Bard to show me images of last year's top 5 vacation destinations. As you can see, Bard then surfaced a detailed response that featured plenty of imagery.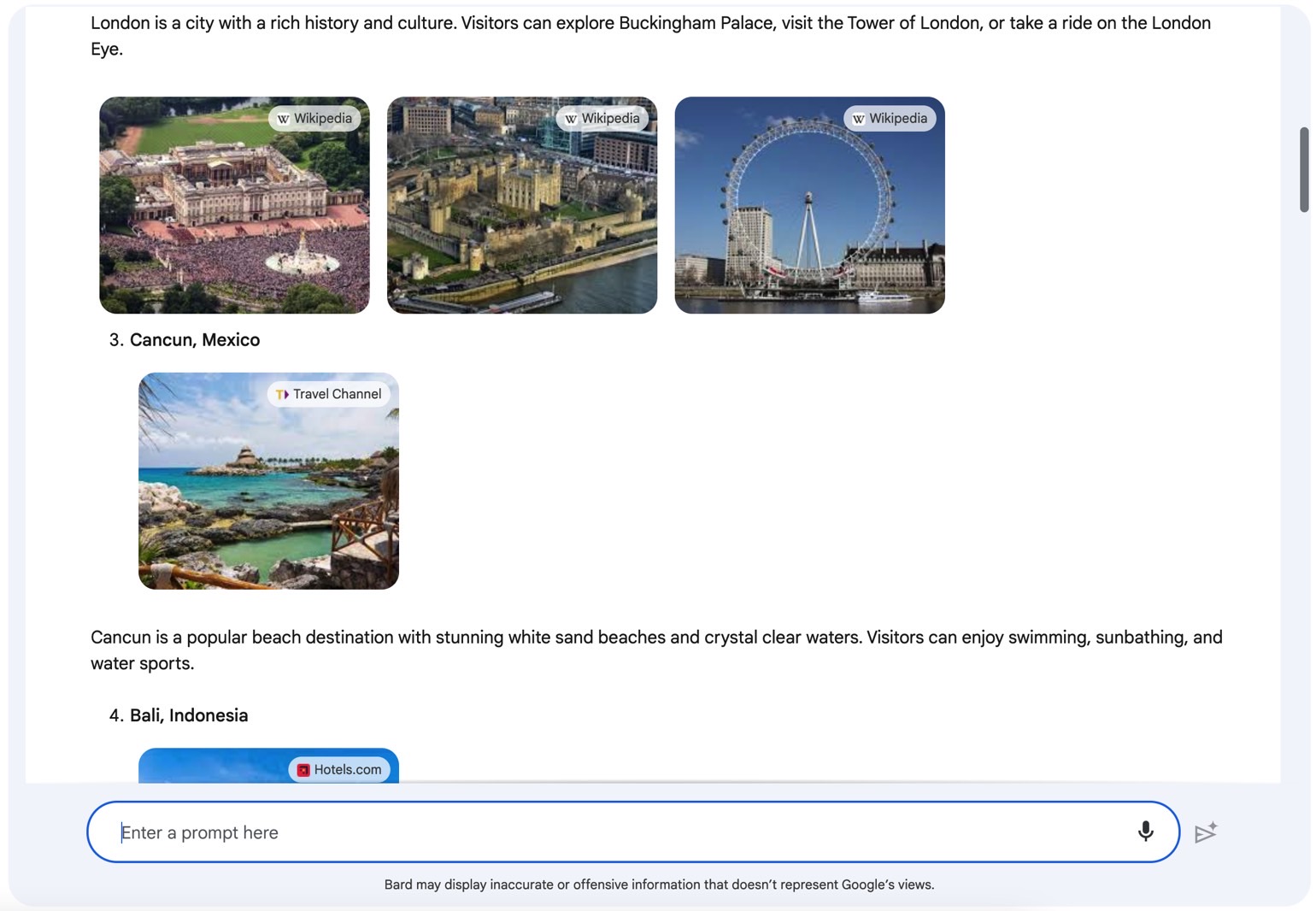 Bard's reply includes a short description for each item, with images dominating the chat window. Each photo has a source clearly displayed. Click on the image, and you'll go to that source to read more about it.
However, as I scrolled, I found that Bard did not include as many images with every item on the list, so I asked the AI to regenerate the list. I told Bard I wanted at least three images per item this time. But Bard couldn't do it.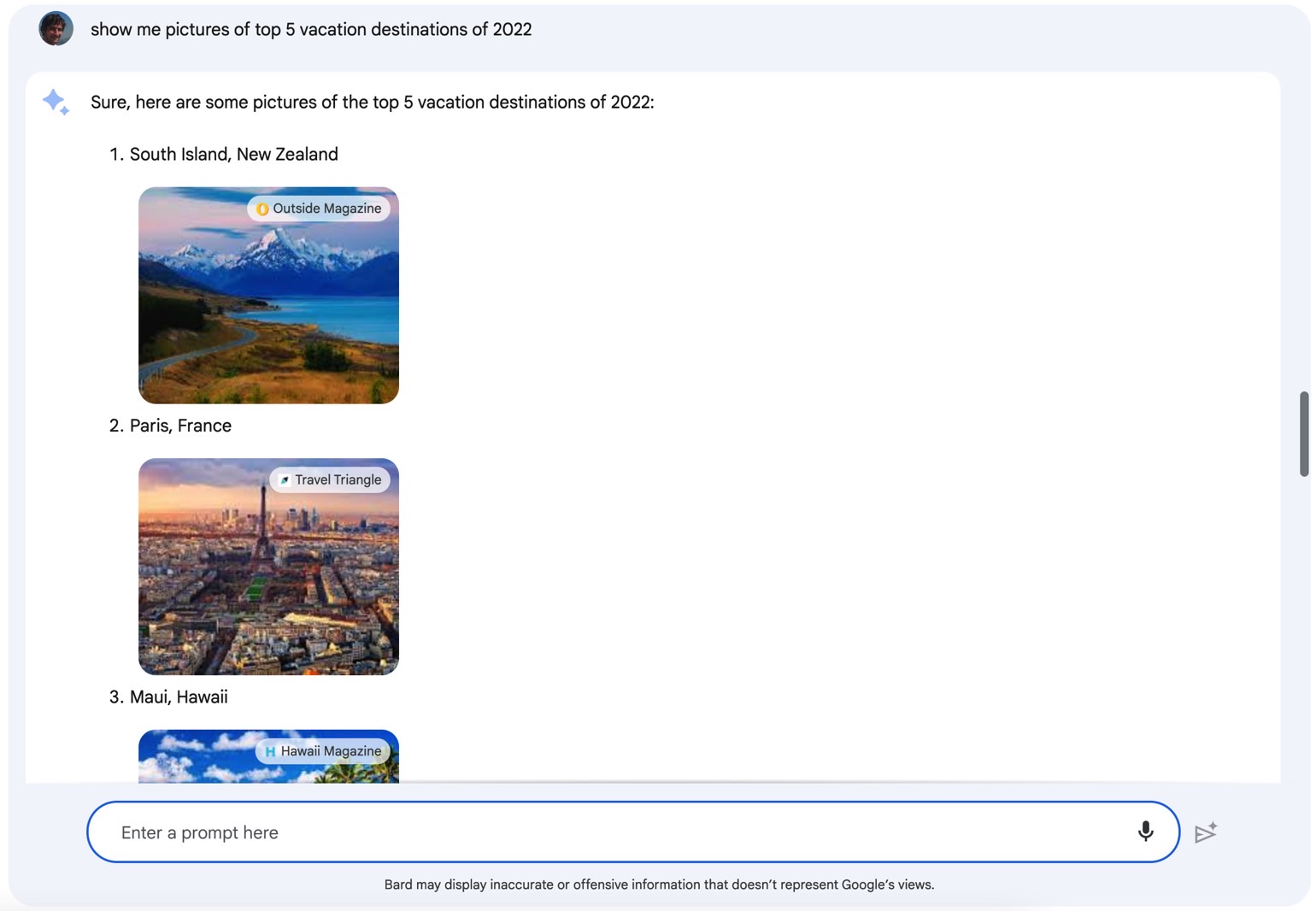 I then went to the original prompt. Bard gave me a different list of top touristic destinations of 2022. With fewer images for each this time. Another tweak got me at least three pictures per destination.
What I'm trying to say is that Google Bard can show you images of places or objects you might be looking for. But as with any prompt involving generative AI products, it might fail. Or you might need to tweak your prompts a few times until you finally get what you want.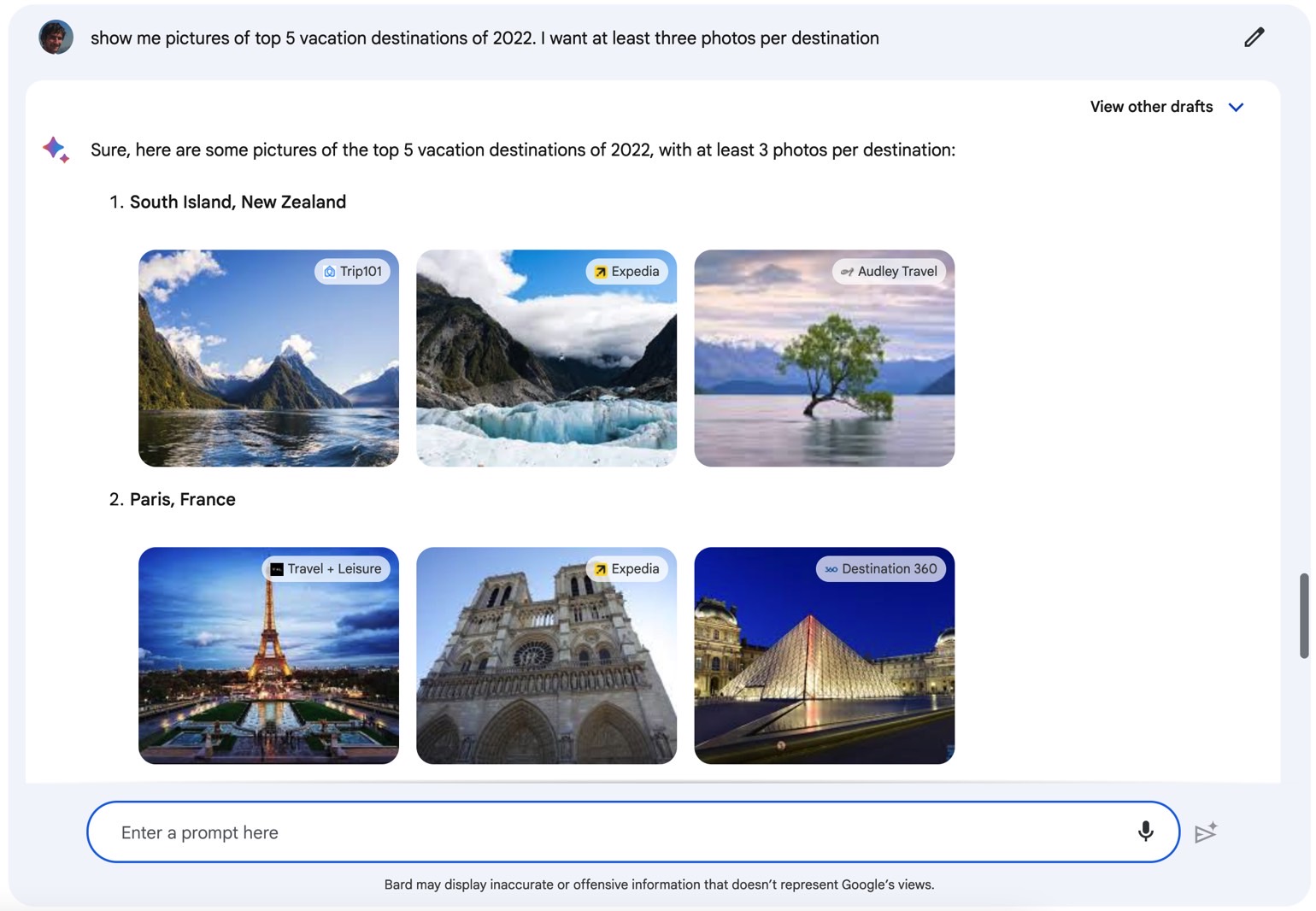 Also, you might want to use the "View other drafts" option that appears with each reply in Bard to see different versions of the answer.