Today at Google's annual I/O developer conference the company shared a handful of important details about the upcoming Android P update. Following the Oreo update of last year, which added a few useful tweaks but was overall pretty mild on changes that the average user would see, Android P features a significant number of user-facing changes that are designed to make the experience.
As you might have guessed based on the direction Google has been going lately, a lot of the tweaks are AI-powered, so get ready for your phone to do a whole lot of thinking for you.
One of the most immediately noticeable changes is the new swipe gestures. Swiping up from below brings up the app selection menu and swiping from the bottom to the right takes you to a multitasking screen where you can switch between whatever apps you might have open. It looks a whole lot like what Apple has implemented on the button-free iPhone X home screen, and will no doubt draw a plenty of comparisons.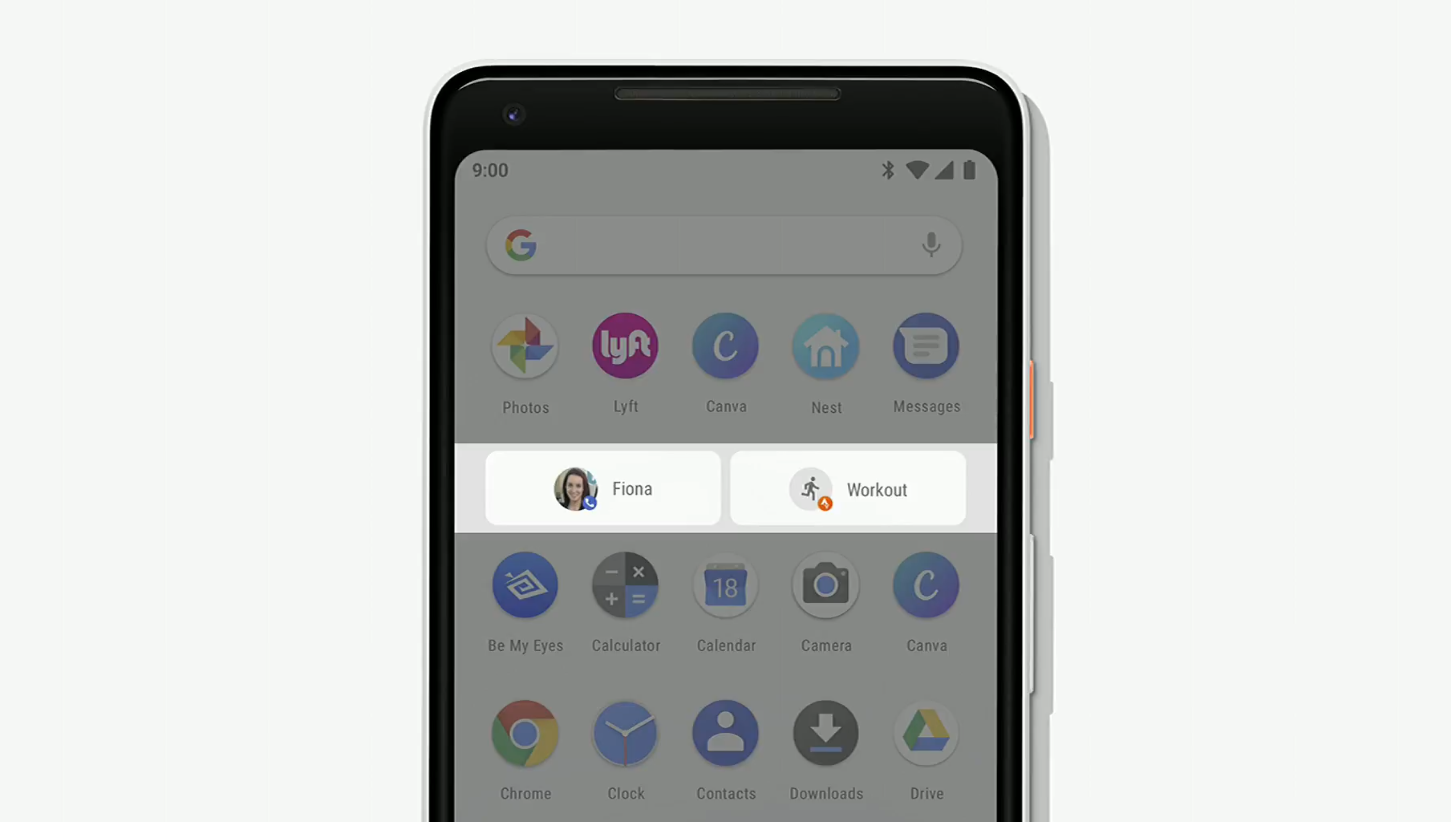 A feature called App Actions is an AI-powered predictive feature that attempts to predict what you're about to use your phone for. It crunches a bunch of data based on your past actions and then makes it easier to repeat those actions later. Things like resuming music when you plug in headphones or popping up an call shortcut for a contact you often contact.
Another AI-based feature called Adaptive Brightness learns from your habits while also taking ambient light into account. Rather than taking ambient brightness and tweaking brightness based solely on that, it knows whether you typically increase or decrease the brightness when it's set at a certain level and automatically adjusts the display before you even have to think about it.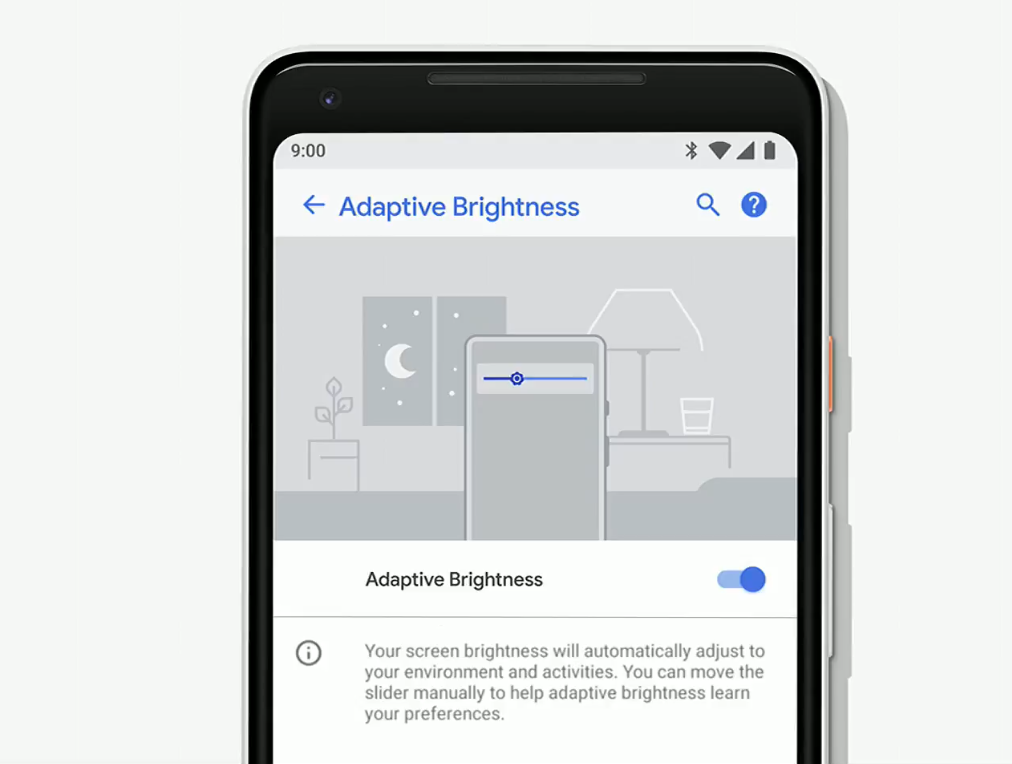 Android P's new usage dashboard breaks down your smartphone usage in a more granular way than ever before, showing how many minutes you're spending inside of each app and also giving you tools to control any bad habits you might recognize.
You can set time limits for each app, which feels a bit like parental controls, but it's aimed at self-policing. When you hit the time limit in an app you'll see a grayed-out version of its icon on your home screen. You could always override it, but the goal here is to get you to break free of your digital addictions, so you probably shouldn't do that. A new "Shush" feature puts your phone into Do Not Disturb mode automatically when you lay it face-down, and only emergency contacts will be able to override it.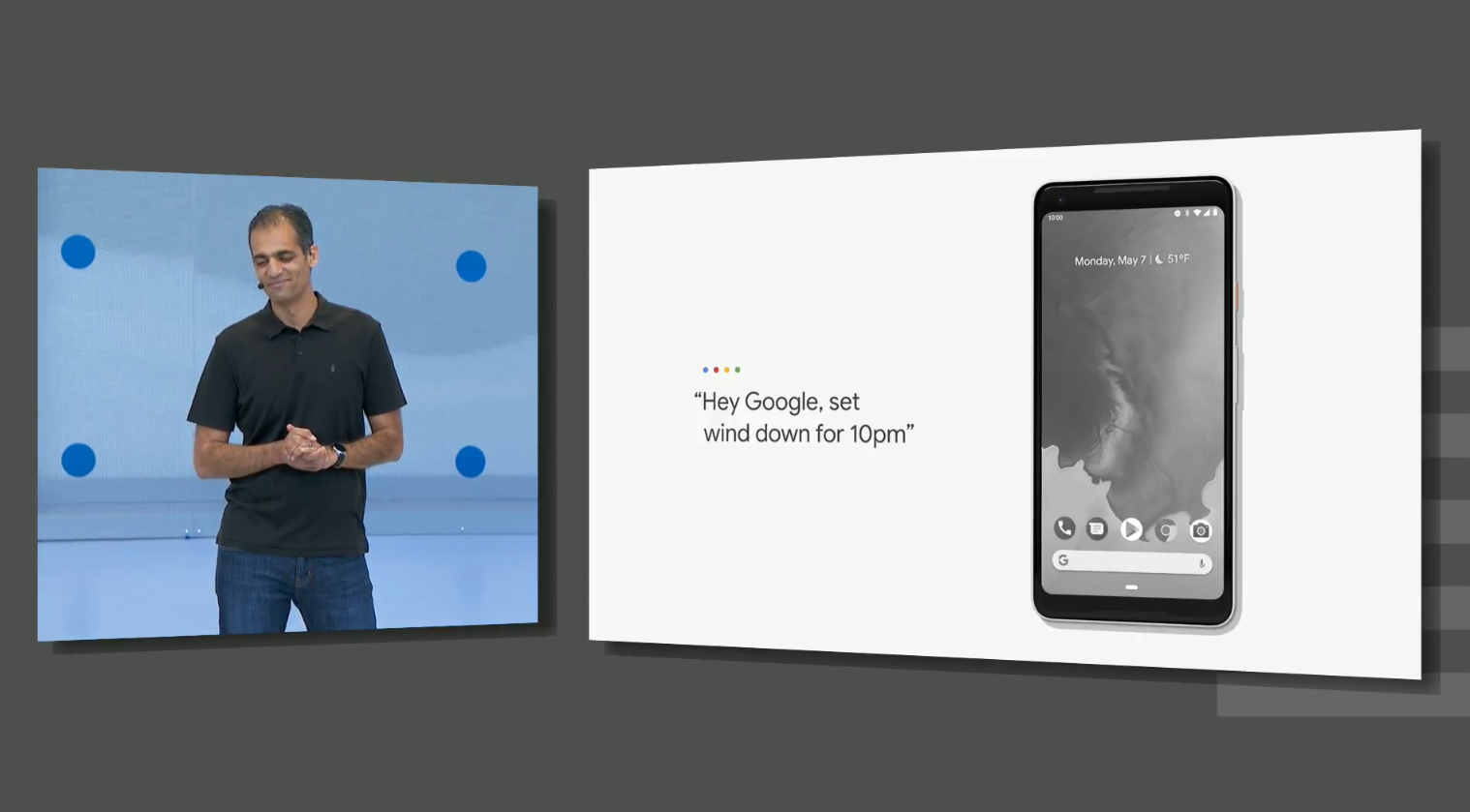 To help you break free from the allure of your smartphone screen when you're about to go to bed, a new Wind Down mode puts your phone into greyscale mode to nudge you to set it down and get some shut-eye.
If you happen to own a Google Pixel phone or one of five other Android flagships, you can sign up for the Android P beta. And no, we still don't know what "P" stands for.