Samsung will unveil the Galaxy S9 on Sunday in Barcelona, during a press event at which it'll pretty much confirm every Galaxy S9 rumor we've seen so far, especially the leaks that dropped earlier this week. Plenty of folks have had a chance to actually use a Galaxy S9 already, and they spilled the beans over on Reddit.
Samsung did have a special surprise in store for the press conference on Sunday, but even that one was just discovered and hacked to confirm pretty much everything we've already heard about the phone's design.
Hidden in Samsung's Unpacked 2018 app for the event are actual images of the Galaxy S9 and Galaxy S9+. According to xda-developers, a Reddit user was able to decompile the app and he found 3D models of the handset. Apparently, Samsung wanted attendees to scan a badge at the event to experience the Galaxy S9 in augmented reality. Unless you're going to MWC this week, you won't really be able to enjoy this neat AR trickery.

But Samsung's app confirms most of the Galaxy S9 design leaks that we've mentioned over the past few months. As you can see, the phone will have the same design as its predecessor except for the back, where the fingerprint sensor has been placed underneath the camera.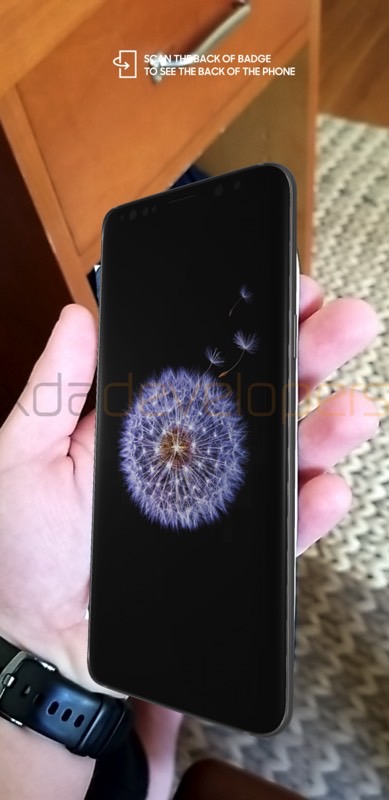 The images confirm that the handset will be available in four colors at launch, including the new purple hue. We can also see that a headphone jack is still in the picture, thankfully. A physical Bixby button is still there as well.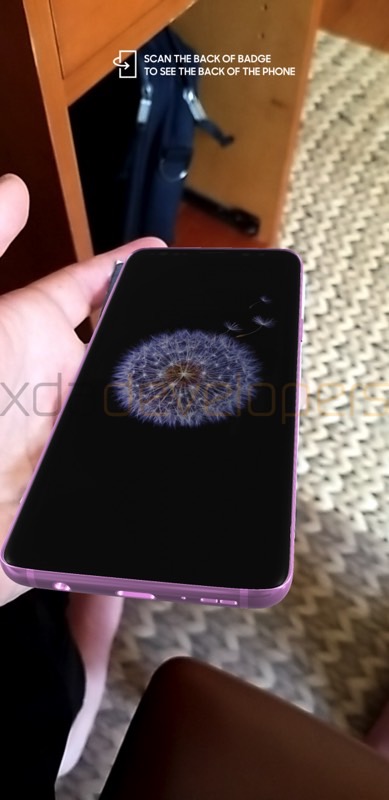 Check out the full collection of Galaxy S9 AR images at this link.