Samsung will soon launch the Galaxy S9 flagship smartphone, a device that's rumored to rely heavily on the Infinity Display design that Samsung unveiled this year. That said, the Galaxy S9 won't be just a Galaxy S8 clone. The phone is rumored to have an even better screen-to-body ratio, as Samsung is looking to significantly reduce the top and bottom bezels on the phone.
But the Galaxy S9 won't bring a radical design makeover either, most rumors say, and leaked Galaxy S9 schematics may drive that point home.
Some of you may hope the Galaxy S9 will pack a remarkable feature that Apple couldn't even pull off — a fingerprint sensor under the screen. Synaptics just announced that it's working with a major smartphone maker on such a device, hinting that Samsung may be the company in question.
However, the image below, found on Weibo shows a device that looks similar to the Galaxy S8. But a quick look at the phone's back will tell you this isn't a Galaxy S8 at all.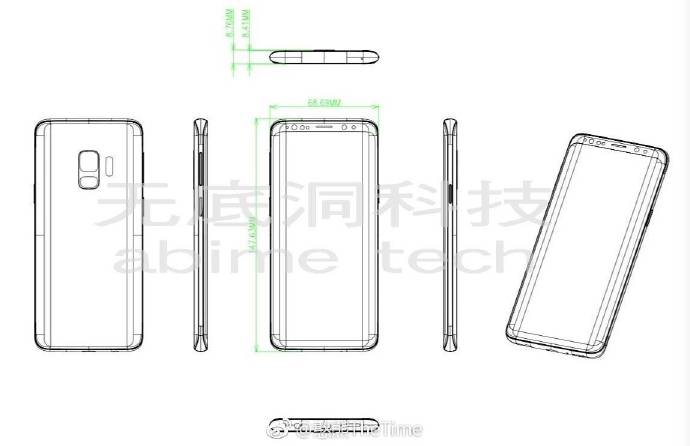 The fingerprint sensor is located under the single-lens camera, with the flash and heart rate sensor placed next to it.
The leaked image matches what other rumors have said regarding the placement of the camera and fingerprint sensor modules. Furthermore, it also seems to confirm a recent report from well-known leaker Evan Blass, who noted that only the Galaxy S9+ will sport a dual-lens camera.
Moreover, a few days ago, an alleged Galaxy S9 screenshot was also posted on Weibo, featuring the alleged Settings interface for the heart rate sensor. The screenshot showed a Galaxy S9 rear design that matches today's leak.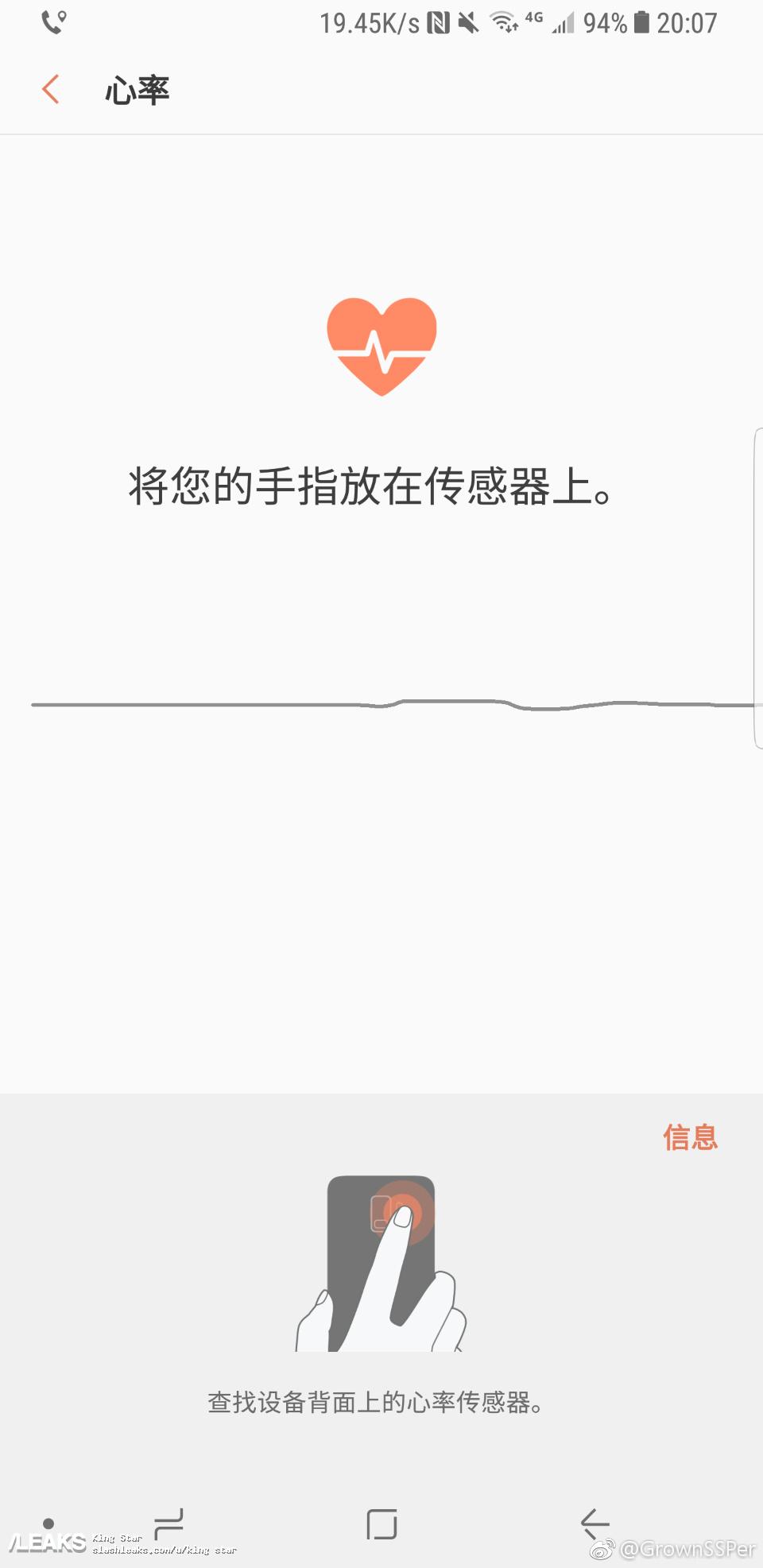 Finally, a Galaxy S9+ render from a few days ago, allegedly created using inside information, showed the exact same camera, sensor, and flash placement. The only difference is that we're looking at a dual-lens shooter in the following image: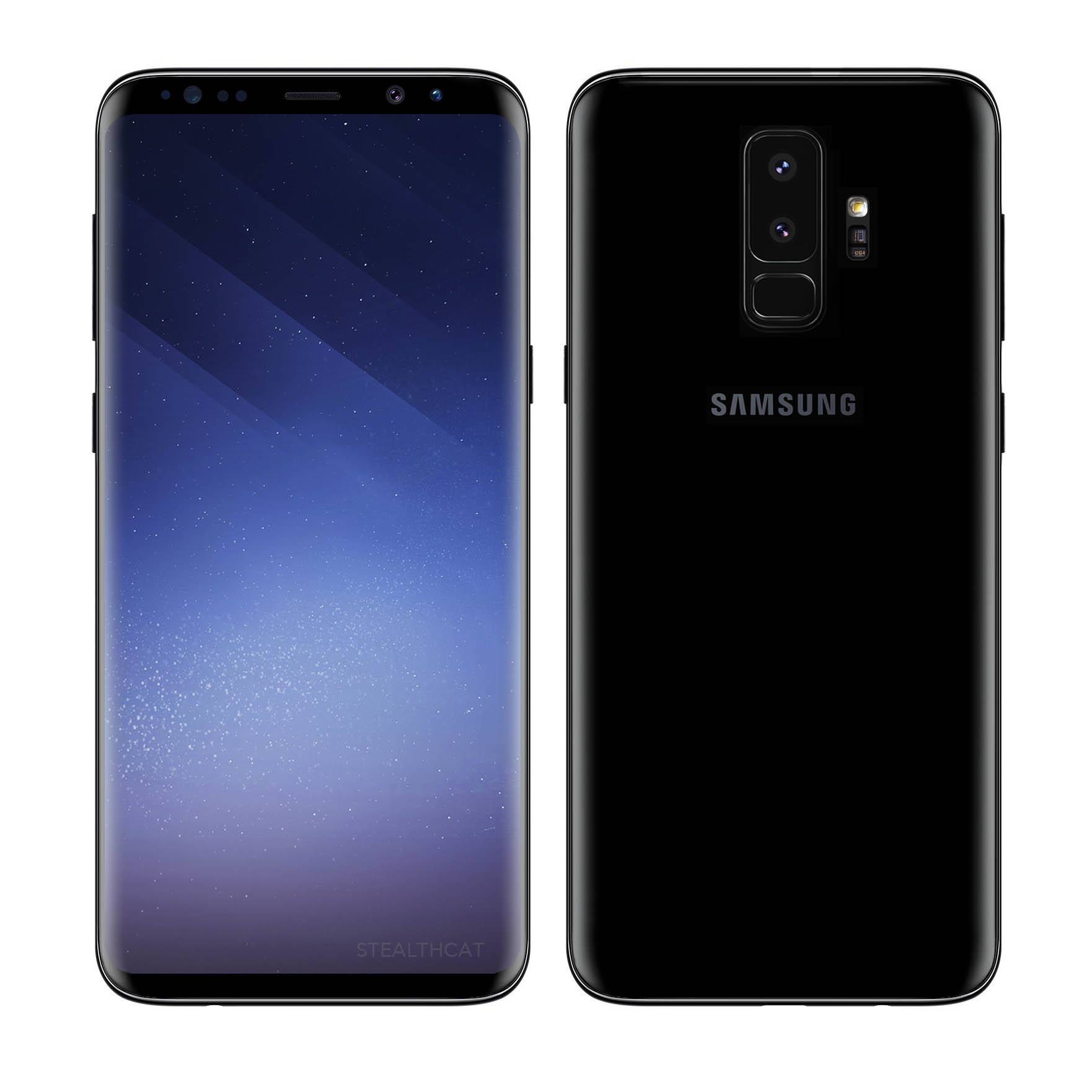 Getting back to the new schematic, it also shows other Galaxy S9 design features, including the expected curved edges, and a headphone jack on the bottom. The phone is expected to be unveiled at in late February, likely during the MWC 2018 trade show.