A few days ago, news broke out that Samsung is working on a Galaxy S8 feature that's unlike anything seen on an iPhone. Samsung is still regarded as a fast follower when compared to Apple's iPhone, and some of the Galaxy S8's main features are already available on iPhone (dual camera, 3D Touch, and no headphone jack) or have been rumored to appear on a future Apple device long before the first Galaxy S8 leaks popped up (all-screen design, no home button, and fingerprint sensor embedded in the display).
But the Galaxy S8 might have an exciting feature that Apple may never bring to the iPhone.
According to a leaked image a few days ago, the Galaxy S8 might be powerful enough to have a standalone desktop mode of its own. Connect the phone to an external monitor, and you end up with an Android-based desktop: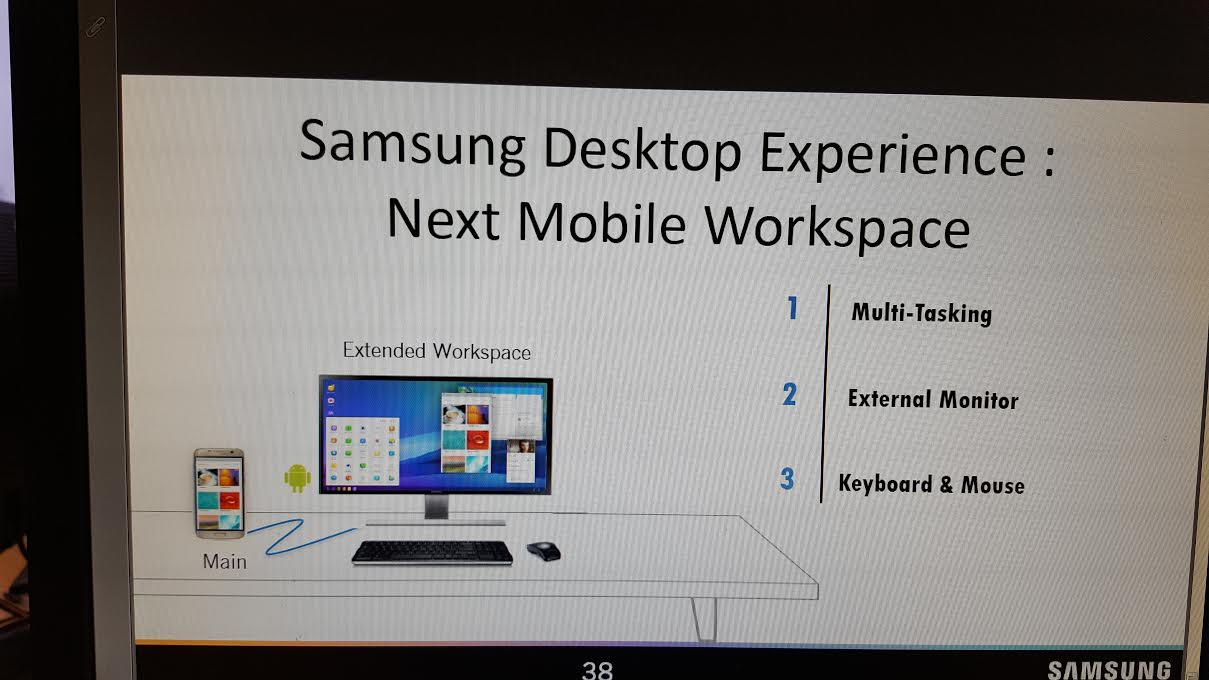 If the feature sounds familiar, that's because Windows already tried it with Windows 10. But Windows is not Android, so Microsoft's Continuum never really took off.
Samsung is yet to confirm anything, so while we wait for an official announcement that would confirm such a hot feature for the Galaxy S8, Hungarian blog Androbit decided to create a better concept image to show what the Galaxy S8's desktop user interface might look like:
We're looking at a Windows-like environment made entirely of Samsung's version of Android. The apps found on the Galaxy S8 will be able to take advantage of the bigger display, although this is just a concept. It's unclear whether Samsung will also offer Windows-like multitasking.
What's known so far is that the Qualcomm Snapdragon 835 chip that's going inside the Galaxy S8 will be a lot more powerful than its predecessor. The chip is even able to run a full-fledged Windows 10 build and Win32 desktop apps, SamMobile reminds us, which means it should be able to support a desktop-like Android experience. It's up to Samsung to really go for it.