Samsung's Galaxy S8 launch is nearly flawless, at lest for the time being. Some users have identified Wi-Fi connectivity issues that are being fixed and wireless charging issues, but the issues do not appear to be widespread. The bigger controversy concerns the phone's display which can have a reddish tint. Samsung has said a few times so far that it's not a manufacturing defect, and vowed to release a software update that will let users fix the problem themselves. That software update is already out in Korea.
The issue was first identified in Korea, the market where the phone first launched. The update Samsung just rolled out offers users an additional setting in the Adaptive Display screen mode, where users can manage the Full screen color balance as they see fit. Any settings changes made under Adaptive Display will then be available in all other screen option versions.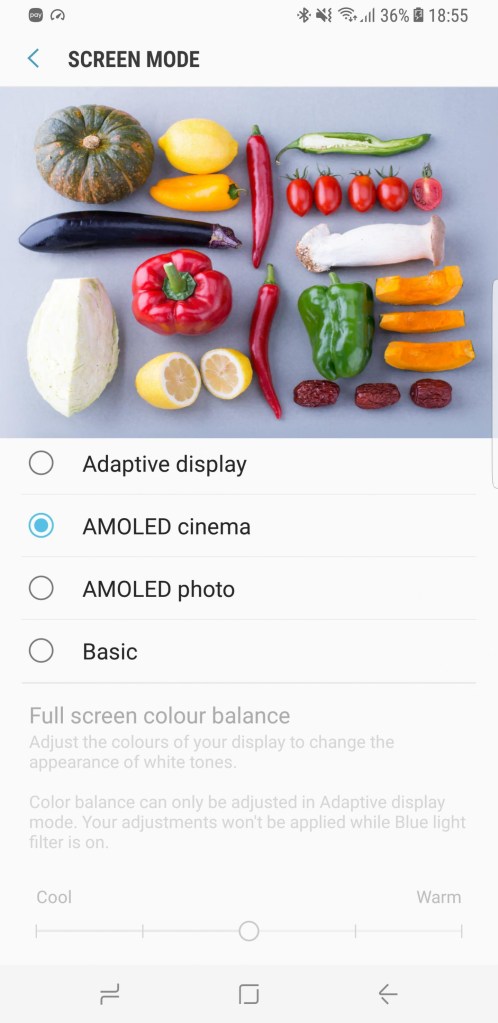 There's also a new Screen edge color balance that will help you adjust the colors at the edges of the screen — see the screenshots above, first posted on xda-developers.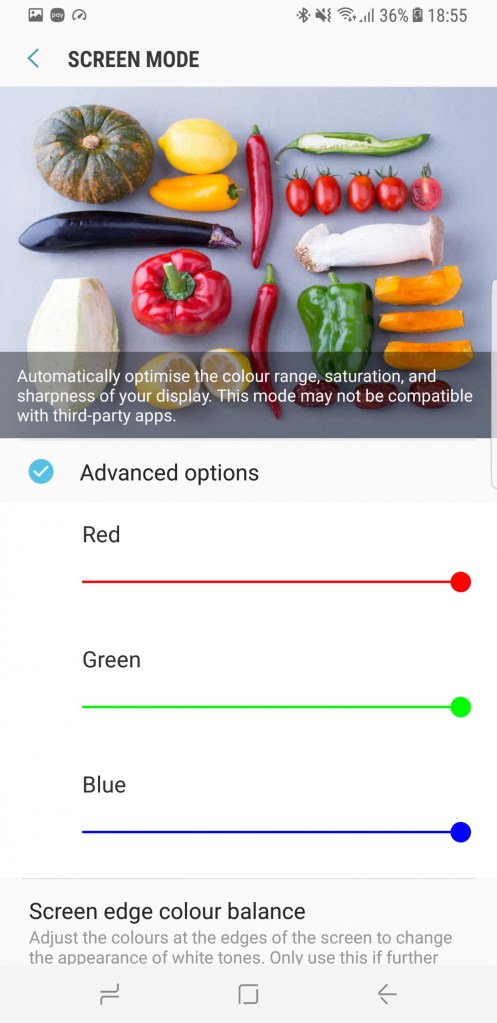 It's likely that Samsung will issue the update in other markets in the future. After all, it's not like just the Korean versions of the phone suffer from the red tint problem. Consumer Reports a few days ago said that four of the eight Galaxy S8 units it purchased had red displays, but concluded it's not a major problem.