At this point, it's probably safe to say there aren't any remaining Galaxy S8 mysteries. A series of thorough reports, including a preview from Eldar Murtazin, a report in The Guardian, and an extensive leak complete with an image from Evan Blass revealed virtually everything. We have a pretty good idea of what the Galaxy S8 will have to offer regarding specifications and design, and we're pretty sure we know when the phone will launch and how much it will cost.
That said, Samsung has yet to confirm any of these details. However, assuming they're accurate, we've already spotted two Galaxy S8 features that will annoy you right from the start.
First of all, it looks like Samsung will ruin that display with a logo that will keep popping up:
https://twitter.com/evleaks/status/824801931466067971
If you do buy a Galaxy S8 this year, it's pretty safe to assume that you know who makes it. A logo taking over a portion of a screen isn't something we want. Let's just hope it only shows during boot.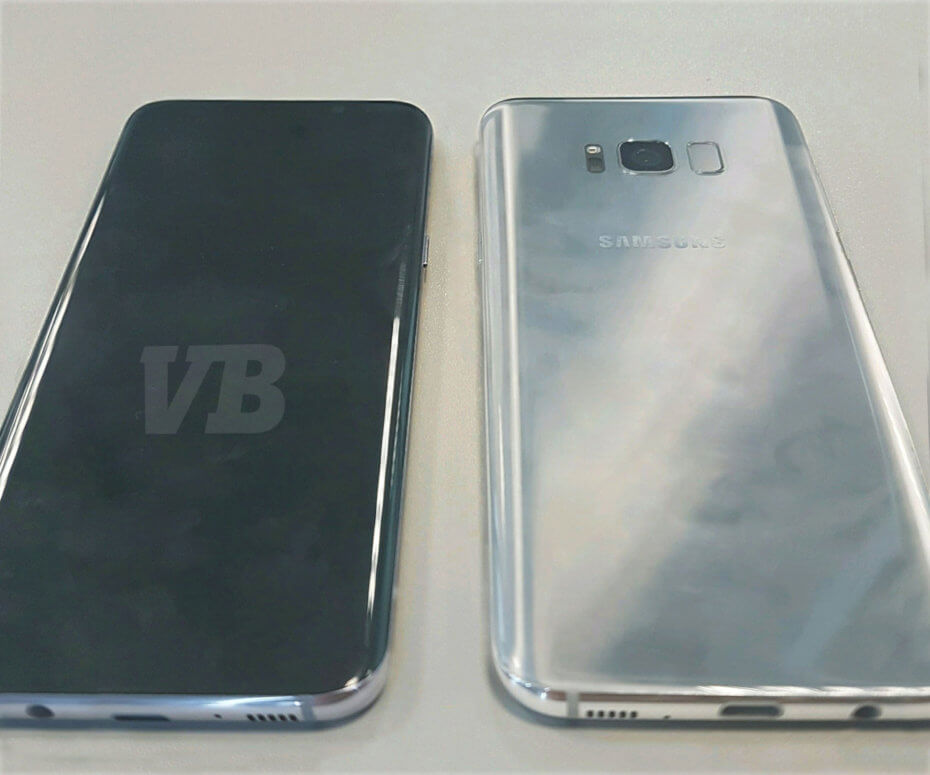 Leaving Samsung's vanity aside for a moment, the second issue of the Galaxy S8 seems to be the fingerprint sensor. According to the image above, the sensor will flank the camera, which is a terrible design decision. Not only does it look hideous — check out that heartbeat sensor, camera, and fingerprint sensor arrangement on the back — but it also may be user-unfriendly.
Blass explains it all with a tweet that will make the president angry again:
https://twitter.com/evleaks/status/824811799216267265
Of course, the image above may only show a Galaxy S8 prototype, one that could already be scrapped. Then again, Blass has a very solid track record with phone leaks.