If you've been waiting for a great excuse to buy the Samsung's latest smartphone, then you should absolutely check out this new "Samsung Entertainment Kit" deal that includes a bunch of freebies early Galaxy S8 buyers didn't get to enjoy.
The offer is valid in the US only for the time being, and will give buyers a free Clear View Standing Cover ($60), a free 64GB microSD EVO+ card ($30), and six months of Netflix (around $60). That's not a bad deal, especially if you plan on streaming a lot of Netflix on the go. The case makes for a great stand, while the extra storage should be good for plenty of Netflix downloads.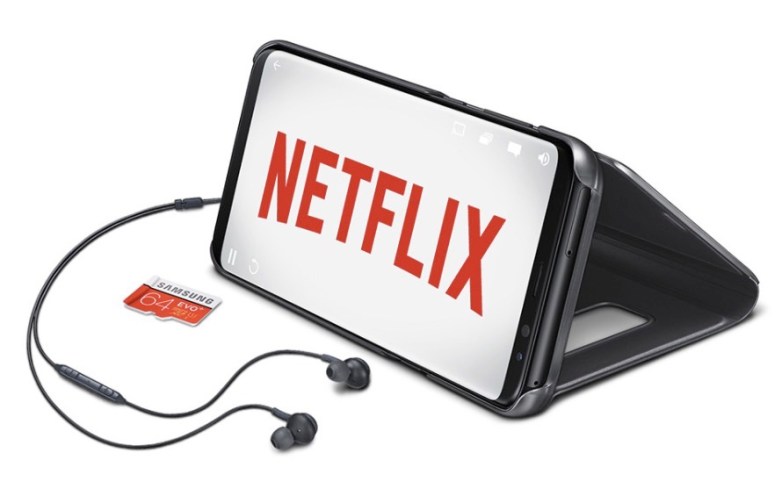 The offer is valid through May 16th, so you have some time to make up your mind. However, only 200,000 kits are available, so you might want to hurry to avoid missing the deal entirely. 
The best part about this offer is that you can purchase the Galaxy S8 or Galaxy S8+ from any retailer and still get the deal, which means you can also take advantage of other in-shop bundles.
All you need to do is purchase the phone between May 3rd and May 16th, and thento register your purchase with the help of Samsung's Shop Samsung mobile app. Read more about Samsung's newest Galaxy S8 promotion at this link. And if for some reason you're still not convinced that the Galaxy S8 and S8+ are the best Android phones on the planet, be sure to read our in-depth Galaxy S8 review.