The iris scanner debuted on Samsung flagship handsets a few years ago with the Galaxy Note 7, and every Galaxy S and Note model that followed had one as well. But the Note 9 may be the last high-end Samsung handset to feature an iris scanner, a new report claims. That should be great news, even if you're a fan of the Intelligent Scan feature, because it seems to indirectly confirm a few other exciting Galaxy S10 rumors that we've seen lately.
According to ETNews, Samsung will exclude iris recognition sensors from the Galaxy S10's design. That's because of an advanced ultrasonic in-display fingerprint sensor that will be used on at least two of the three Galaxy S10 phones launching next year. The cheaper S10 model is expected to feature either an optical in-display sensor or a fingerprint-sensing button on the side of the phone.
The ultrasonic sensor, made by Qualcomm, is supposed to be even faster and more secure than current alternatives used in other phones. Samsung's facial recognition system, meanwhile, has never been as secure as Apple's Face ID, or as secure as fingerprint scanning, for that matter.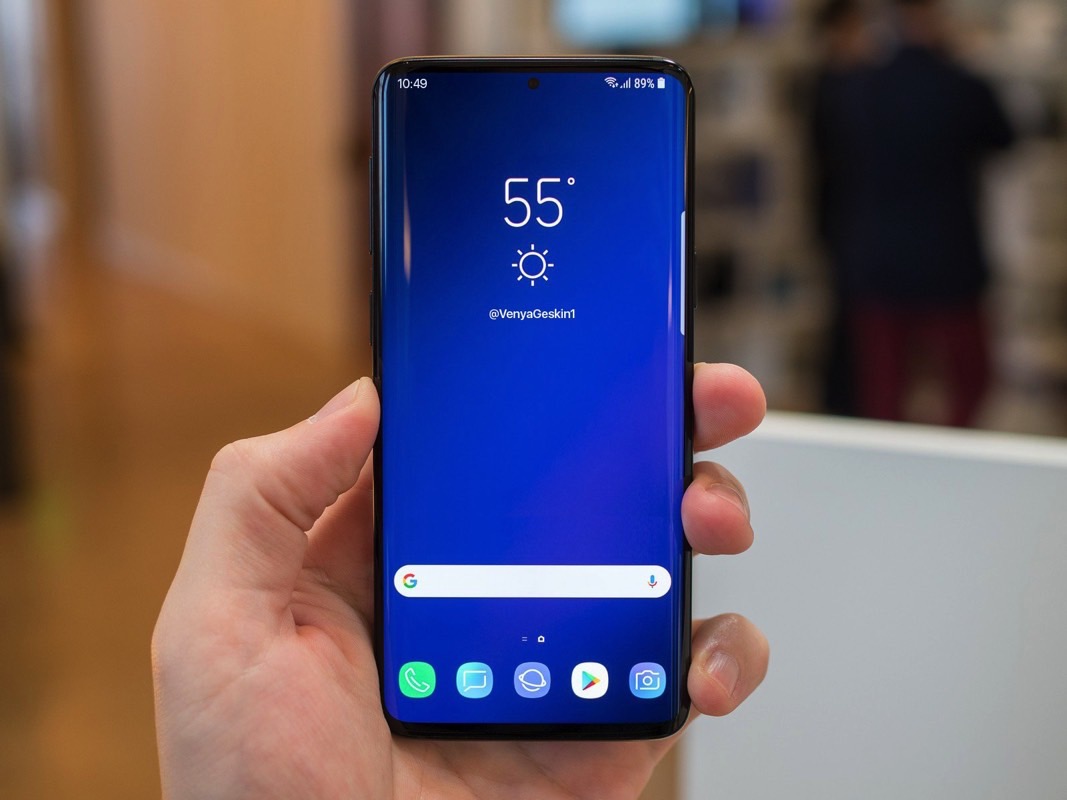 Ditching the iris sensor would also allow Samsung to further increase the size of the Infinity Display without increasing the overall size of the phone, the report notes. A previous story from Bloomberg also said that the Galaxy S10 would have an even bigger display with smaller bezels. Also, we already know that Samsung is soon going to launch a Galaxy A8s mode with a gorgeous screen, similar to the concept above. That display is expected to be used on the Galaxy S10 as well, featuring a single hole at the top of the screen where the selfie camera would go.
Removing the iris sensor is a necessary step to make the screen design above possible, because the iris scanning components take up too much space at the top of the phone — here's a schematic of the Galaxy S9 phone with the iris-scanning components highlighted:
A second report from Korea, focusing on the Galaxy F foldable phone, mentioned that the Galaxy S10 would be unveiled at MWC 2019.