The iPhone XR starts selling in stores around the world on Friday, but Apple's new phone isn't the only thing tech enthusiasts will be talking today. That's because a Bloomberg report that ran early on Friday reveals more details about Samsung next-generation flagship phones, including the Galaxy S10 flagship and the company's first handset ever to have a foldable OLED display.
Samsung is in talks with Verizon already to launch a 5G Galaxy S10 in the United States next year, Bloomberg says, seemingly confirming what we heard before about the upcoming flagship series.
The Galaxy S10 will feature a fingerprint sensor under the display, "overcoming years-long challenges of mass-producing such a device," according to people familiar with the matter (and according to about a dozen independent reports published over the past few months). The Galaxy S10 will be available in three versions, including a more affordable model that will appeal to a broader audience. That cheaper version will have a flat screen and may lack a fingerprint sensor under the display.
The report notes that the standard Galaxy S10, which is codenamed "Beyond," features a curved "Edge" OLED screen just like its predecessor. However, the Galaxy S10 has almost no bezel at the top or bottom. The phone will be about the same size as the current 5.8-inch Galaxy S9 model.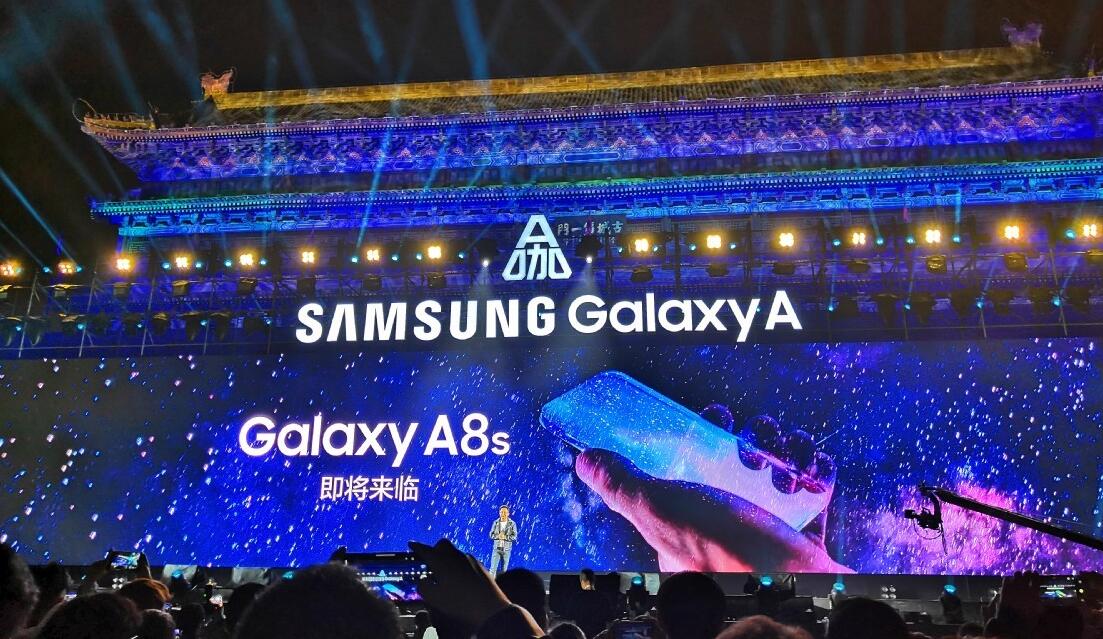 The most exciting detail from Bloomberg's report concerns the camera. It's not that the phone will have a triple camera on the back, but that "the front camera is visible and tucked under the screen." This seems to imply that the Galaxy S10 will not have a notch at the top, not that we ever expected one, but rather a camera hole, a design the company teased recently for a different phone (image above). Interestingly, Samsung is also toying with the idea of killing the headphone jack for the Galaxy S10, although that's just a prototype, the report says.
Finally, the report says Samsung's new phone will run Android 9.0 Pie out of the box, which is hardly a surprise considering that the phone is supposed to launch at some point in the first quarter of next year. Actual availability details were not discussed in the report, nor do we have any details about Galaxy S10 prices from Bloomberg.