The iPhone 8 might be the only smartphone shipping this year to feature a fingerprint sensor built right into the display. For a while, the Galaxy Note 8 was thought to be in the same boat, but a report a few days ago said that Samsung already decided against trying to include the feature due to difficulties with the manufacturing process. Now, a new report sheds more light on Samsung's reasoning for canning a feature that would have put the Galaxy Note 8 on par with the iPhone 8.
According to The Korea Herald, Samsung is likely to give up on-screen the fingerprint sensor idea because of performance issues and technical difficulties. "Samsung is having a hard time making an integrated circuit — a chip which should be placed under a display because of its opaque color — to read the fingerprint image on the surface of the display," an industry source told The Herald.
Technical challenges such as securing the transparency of the sensor and low production yield issues may also explain Samsung's decision.
The report notes that Apple is also experiencing its own issues in the company's efforts to place a Touch ID sensor under the screen. This particular design choice might push the iPhone 8's launch date back, analysts said recently, although iPhone 8 launch delays are yet to be confirmed.
Meanwhile, The Herald notes that China-based smartphone maker Vivo might beat both Samsung and Apple to market with a phone whose screen incorporates a fingerprint sensor.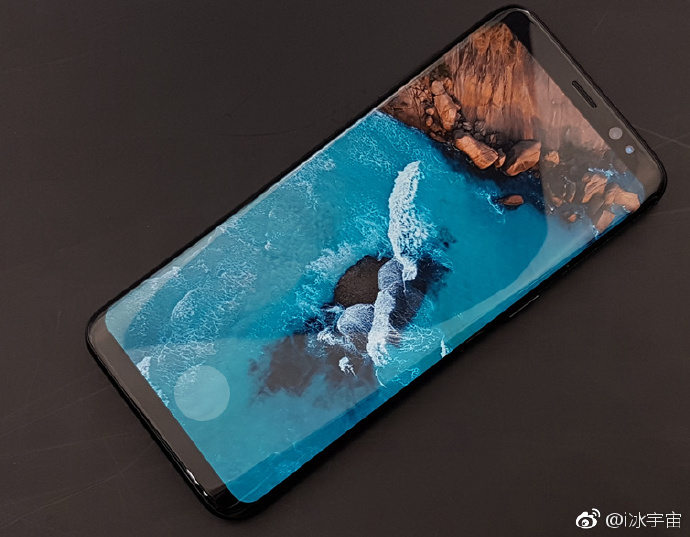 A Weibo leaker said last week that both Samsung and Apple have issues integrating fingerprint sensors into the screen. He posted the image above and said that brightness differences are being experienced in the screen area that houses the sensor, as seen in the concept image above.