The Galaxy Note 8 is the best Samsung phone you can buy right now, at least until the Galaxy S9 arrives. But don't expect to be able to find Samsung's latest Galaxy Note 8 version anywhere in stores.
That's because Samsung just unveiled a model that's not really available for purchase, the Olympic-themed Galaxy Note 8 some people probably expected.
Samsung on Wednesday announced the PyeongChang 2018 Olympic Games Limited Edition Galaxy Note 8 version that will be distributed to the athletes and that will soon compete in a variety of winter sports at the upcoming 2018 Winter Olympics, as well as staff.
Before you get too excited about this special edition handset, you should know it's still the same Galaxy Note 8 that you can buy in stores right now, when it comes to overall design, hardware, and experience. In total, Samsung is making over 4,000 units, so don't expect to see them in stores anywhere.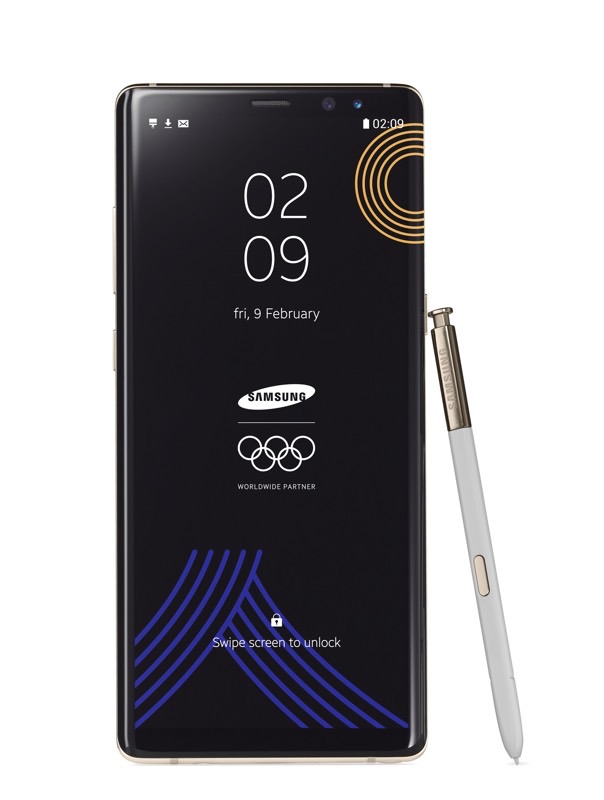 What's changed is the color:
Exclusively for the Games, the PyeongChang 2018 Olympic Games Limited Edition will showcase a shiny white back glass to celebrate the winter theme, and gold Olympic rings – inspired by the Olympic Torch – an expression of the Olympic Movement with the union of five continents, and unity worldwide.
Athletes will also find Olympic-themed wallpapers preloaded on the phone, as well as "useful apps" preinstalled to "help cultivate the utmost Olympic Games experience." It's probably a lot like bloatware, but the Olympic kind.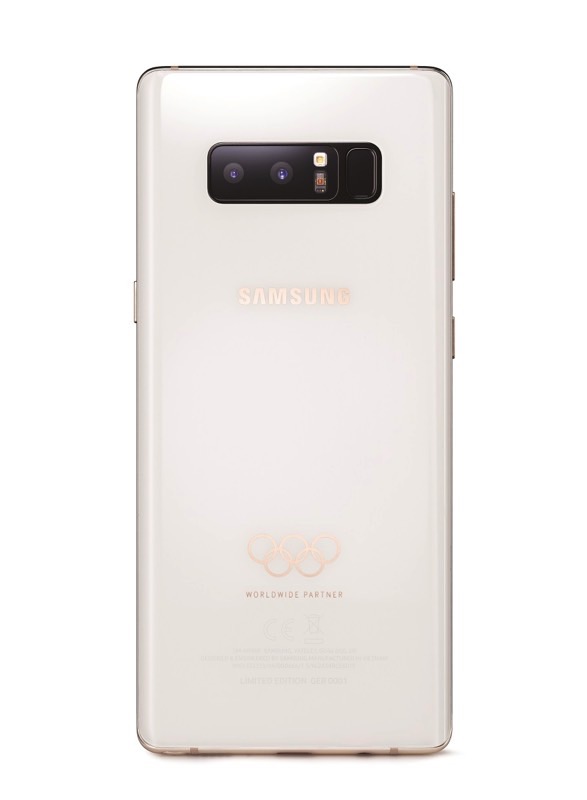 Furthermore, Samsung announced in a footprint that all Paralympians will get free Galaxy Note 8 handsets. Strangely enough, these won't be special edition units, even though these athletes will compete at the 2018 Paralympic Winter Games that also take place in PyeongChang. Instead, they're getting "the Galaxy Note 8 along with cases that feature the Paralympic Games logo."
It's great that Samsung is taking almost the same approach for Paralympians. But it's also somewhat disturbing to see that athletes with disabilities get almost the same treatment as regular ones.