Whether you're a new parent or already dealing with your teen's mood swings, I think you should familiarize yourself with Meta's new Facebook Messenger and Instagram parental control features as soon as possible. Your kid is either using social networking apps, especially Instagram, or they will inevitably start using them. The internet can be a terrible place for discerning adults, so young users are absolutely not equipped to deal with its horrors unsupervised.
Facebook could have done more to protect teens from toxic content and malicious actors in the past, but it's always good to see the company (now Meta) step up. The new features for Facebook Messenger and Instagram might give you peace of mind that your teen is safe without breaking their privacy.
Facebook Messenger's new Parental Supervision tools
That is, you won't be able to read the messages your kid exchanges with friends and other family members through Messenger. But you will have access to additional information that will tell you how much your child spends on the app, who they're talking to, and whether they've befriended anyone they shouldn't have.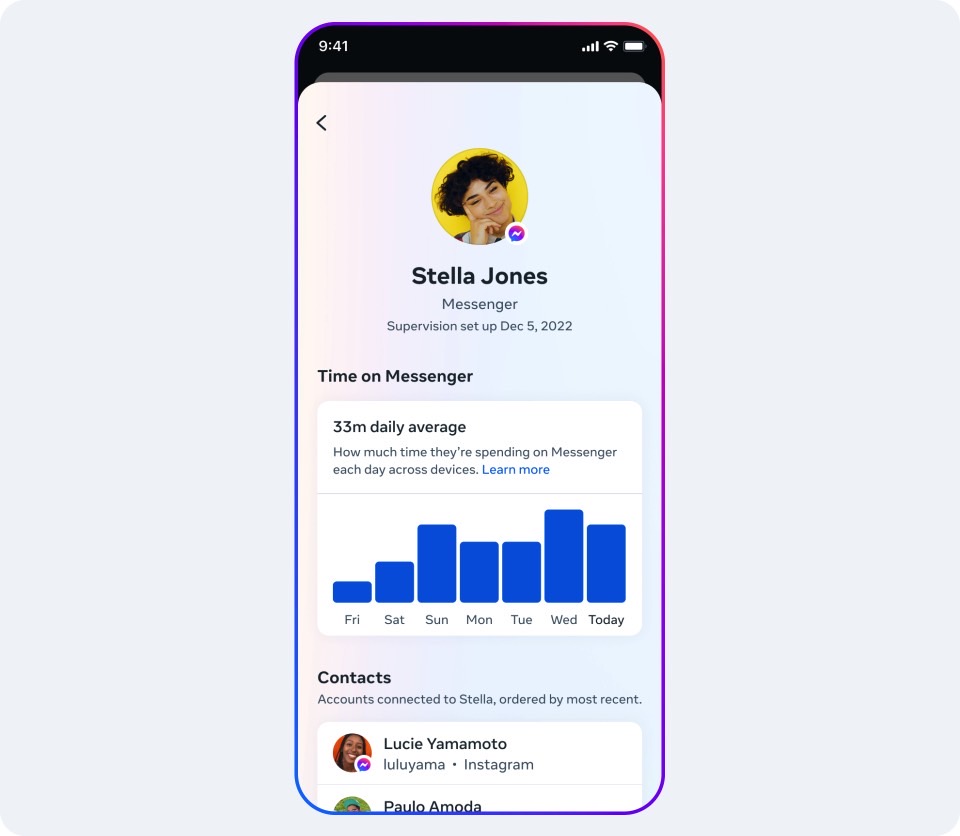 Here's what you can do via Facebook Messenger's new Parental Supervision tools:
View how much time their teen spends on Messenger

View and receive updates on their teen's Messenger contacts list, as well as their teen's privacy and safety settings

Get notified if their teen reports someone (if the teen chooses to share that information)

View who can message their teen (only their friends, friends of friends, or no one) and see if their teen changes this setting

View who can see their teen's Messenger stories and get notified if these settings change
These features will be turned on in the US, UK, and Canada first, with other markets to follow.
Instagram's new Parental Supervision features
Parental Supervision also gets new features on Instagram so parents can understand their teen's experience on the app.
Teens will receive a notice to ask their parents to supervise their account after they've blocked someone. This feature might come in handy if a child is being bullied or contacted by adults online.
Parents can also see which accounts their teen follows and who follows them. They'll also see how many friends their teen has in common with the accounts they follow.
Instagram DMs with strangers
Meta also wants to bring additional safety features to Instagram to prevent unwanted interactions. Recently a The Wall Street Journal report showed that pedophiles could manipulate Instagram to access underage sex content. The new parental control features certainly come in handy in light of that.
Meta said in its announcement that it already shows Safety Notices "when adults who have shown potentially suspicious behavior message teens." Also, it restricts people over 19 from sending private messages to teens who do not follow them.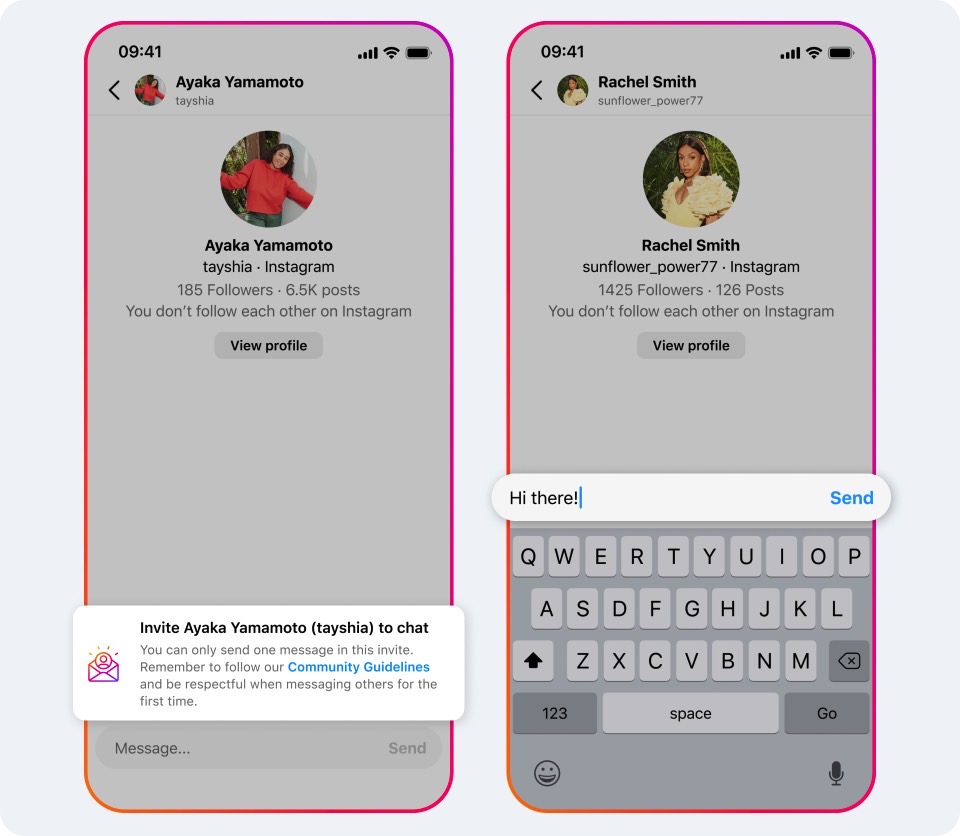 Moving forward, Meta will test new Instagram features as follows:
Before being able to message someone who doesn't follow them, people must now send an invite to get their permission to connect. People can only send one invite at a time and can't send more until the recipient accepts the invitation to connect.

We'll limit these message request invites to text only, so people can't send any photos, videos, or voice messages, or make calls, until the recipient has accepted the invite to chat. These changes mean people won't receive unwanted photos, videos, or other types of media from people they don't follow.
Furthermore, the Quiet Mode feature that blocks notifications will be available globally in the coming weeks.
No more doom scrolling?
Meta says it's expanding features like Instagram's Take a Break to Facebook. If teens spend 20 minutes on the social network, a prompt will appear to advise them to take a break.
Furthermore, the company is looking at exploring a nudge feature on Instagram that will suggest teens close their apps if they're scrolling through Reels at night.
You don't need Meta to stop your kid's social media abuse
Meta's new parental controls are welcome. But they're not a perfect fix. After all, Meta still wants to make money, which can only happen if users spend time looking at ads inside its apps. That includes teens who will grow into adult users.
I think parents should also employ social media use limits that iPhone and Android offer. These should be used at the same time as Meta's new features.
You could set clear use time limits via the iPhone or Android operating system. Then, the new parental control features would help you keep an eye on what your kid is doing online during that time. Without actually reading the contents of messages or spying on content.