You can't talk about generative AI products like OpenAI's ChatGPT without mentioning generative AI software that lets you create stunning imagery with the help of text prompts. Midjourney is one of the generative AI highlights of the year, and the program received a major Zoom Out update that will let you create even more impressive images.
As the new feature's name suggests, Midjourney v5.2 will let you zoom out of the image you've just created to generate additional content around it. That is, the AI will imagine what the image would look like if you zoomed out as if you were using a camera.
If the feature sounds familiar, that's because Photoshop's recently released Generative Fill feature lets you do something similar.
You start with an image, and then you tell Photoshop to imagine a larger picture that would have that starting image at the center. The program then generates visual content for the edges. You might have seen Generative Fill take over social media in the past weeks when Photoshop released the feature.
Midjourney's Zoom Out update will deliver a similar wave of AI-generated images on social media, complete with their zoomed-out versions.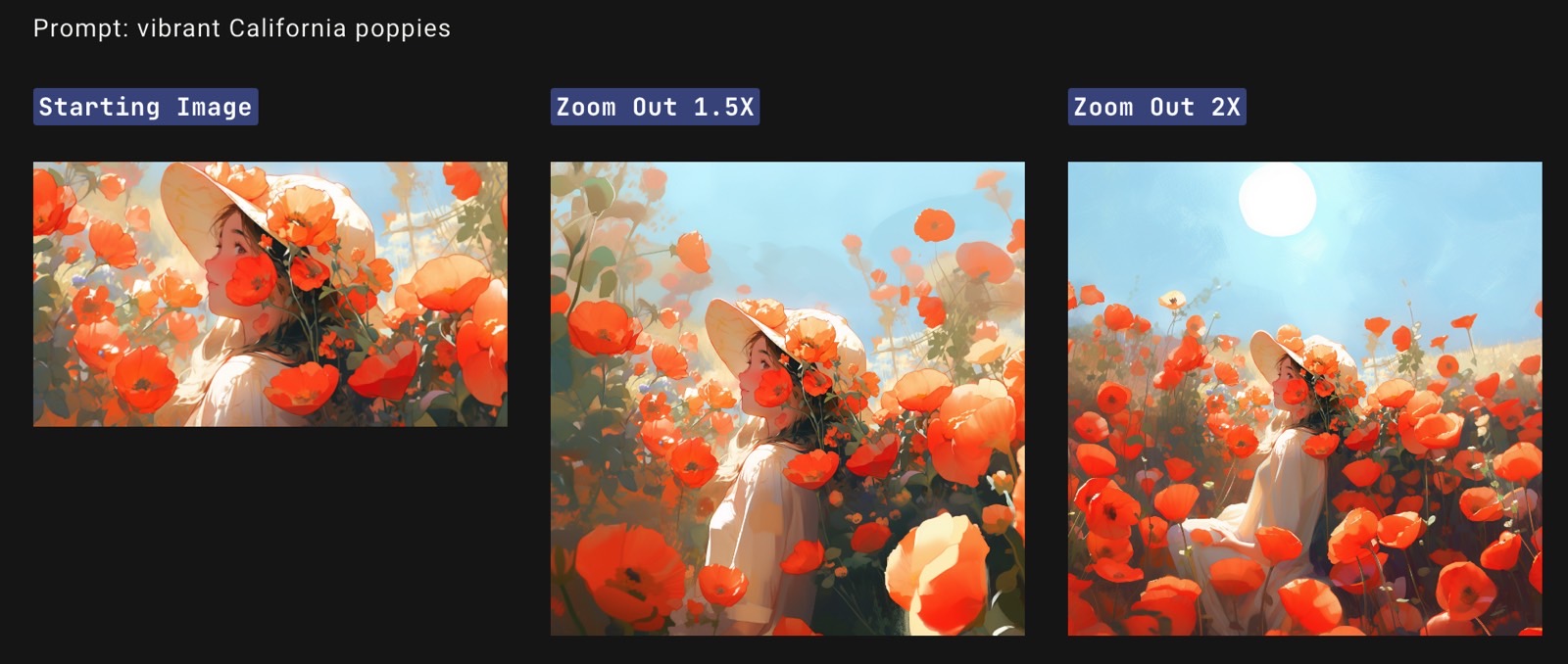 Unlike Photoshop, Midjourney doesn't let you start with a custom image. Maybe an actual photo of yours you'd like to zoom out. But I wouldn't be surprised if such a feature dropped to Midjourney in a future version.
Instead, it all starts with a prompt to create an image of your choosing. Like ChatGPT, you tell the AI what you want, and the AI delivers.
Then you'll use buttons to zoom out of that first Midjourney feature. You can zoom anywhere between 1x and 2x for the time being, with presets available at 1.5x and 2x. These buttons will appear automatically after you've generated an image.
Additionally, you can also use a new Make Square command that changes the aspect ratio of Midjourney images. You can continue to zoom out if that's what you were going for.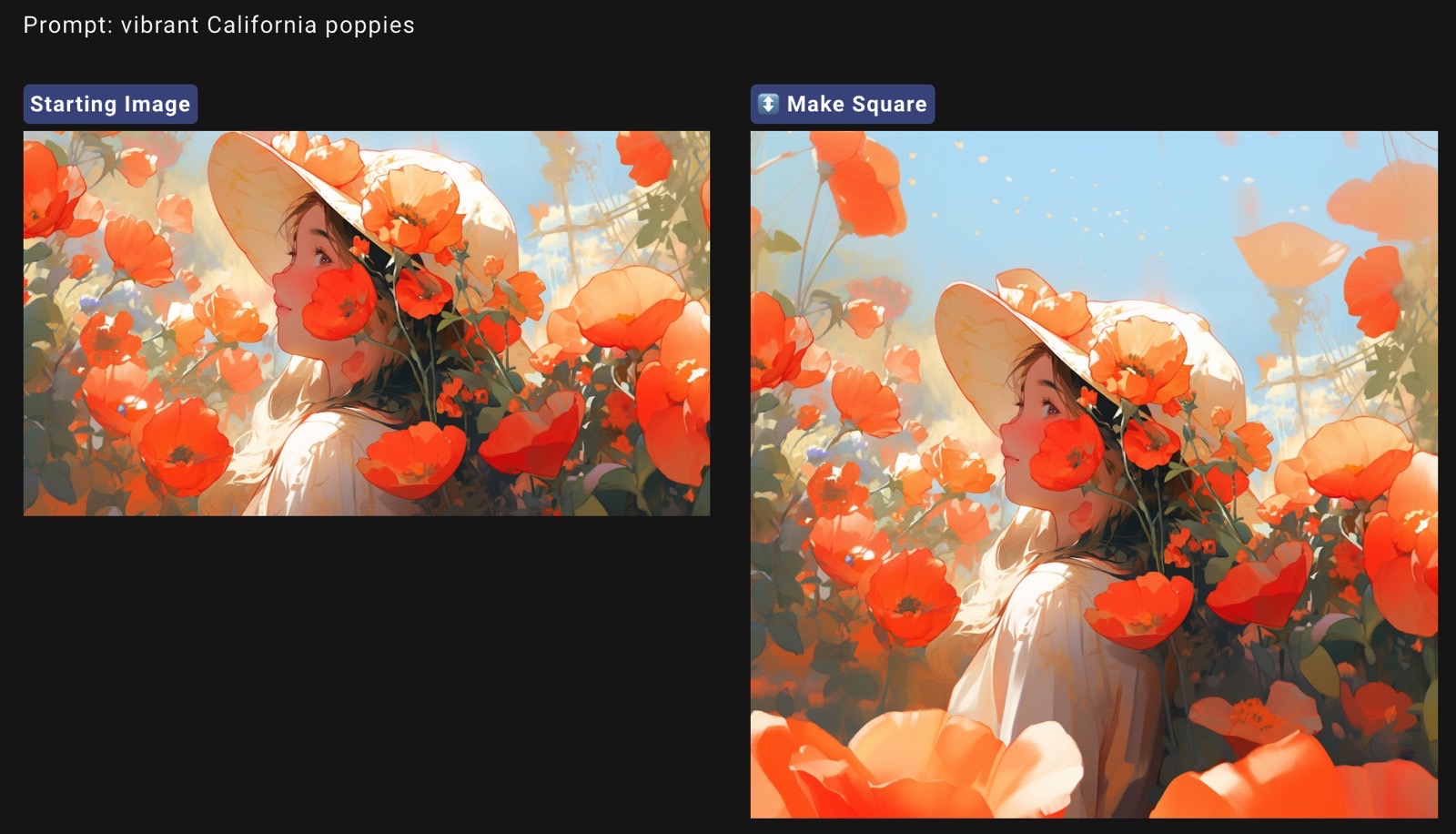 While some people might argue that generative AI isn't real art and that companies like Midjourney and OpenAI train their AI with complete disregard for copyright, the results are incredible.
Midjourney offers a few examples on its websites, but you'll find the real Midjourney gems taking advantage of the Zoom Out features on social media. You can see some of them in this post, but you'll find even more out there as more people explore the Zoom Out possibilities.
Aside from adding the new prompts, Midjourney v5.2 should continue to improve the quality of the program. Midjourney released other v5.x updates in March and May to address photo realism.
To take advantage of Midjourney's capabilities, including the new Zoom Out feature, you'll need to subscribe to a plan that costs between $10 and $60 a month, depending on your needs. You get a 20% discount if you sign-up for a yearly plan.