The European Union (EU) is enforcing its new Digital Markets Act (DMA) legislation to protect Europeans from big tech and ensure a more level playing field for all regional competitors. About a month ago, the EU announced the first gatekeeper designations to force tech giants to comply with new rules. The designations apply to companies and services alike. For example, Apple is a gatekeeper that operates three services that got the same designation: the App Store, Safari, and iOS. iMessage isn't a gatekeeper service, but it's currently under investigation.
That means Apple doesn't have to open iMessage to competitors and make it work with services like Google's RCS. Conversely, Meta has to ensure that both WhatsApp and Facebook Messenger are interoperable with competitors, as they are gatekeepers.
The designations can change, and the same might happen with iMessage, maybe as soon as the EU's investigation finishes next year. Microsoft's Bing is under investigation for the same reason. What is surprising in all of this is the nature of questions the EU is supposedly asking rivals and end-users about services like iMessage and Bing.
The EU rules for gatekeeper services
As explained in my previous coverage of the EU's DMA law, I'll remind you of the three conditions that help the EU determine whether a company or service is a gatekeeper:
(i) when the company achieves a certain annual turnover in the European Economic Area, and it provides a core platform service in at least three EU Member States;

(ii) when the company provides a core platform service to more than 45 million monthly active end users established or located in the EU and to more than 10,000 yearly active business users established in the EU;

(iii) when the company met the second criterion during the last three years.
That's it. These are the rules. When explaining how Apple would comply with the EU if it were to open iMessage to RCS and other rivals, I told you that, under these rules, gatekeeper designations can come and go.
For example, iMessage might be a gatekeeper at a certain point in time if it amasses more users in the region. Then, a few years later, it might not satisfy the conditions anymore. The same goes for other tech companies and services.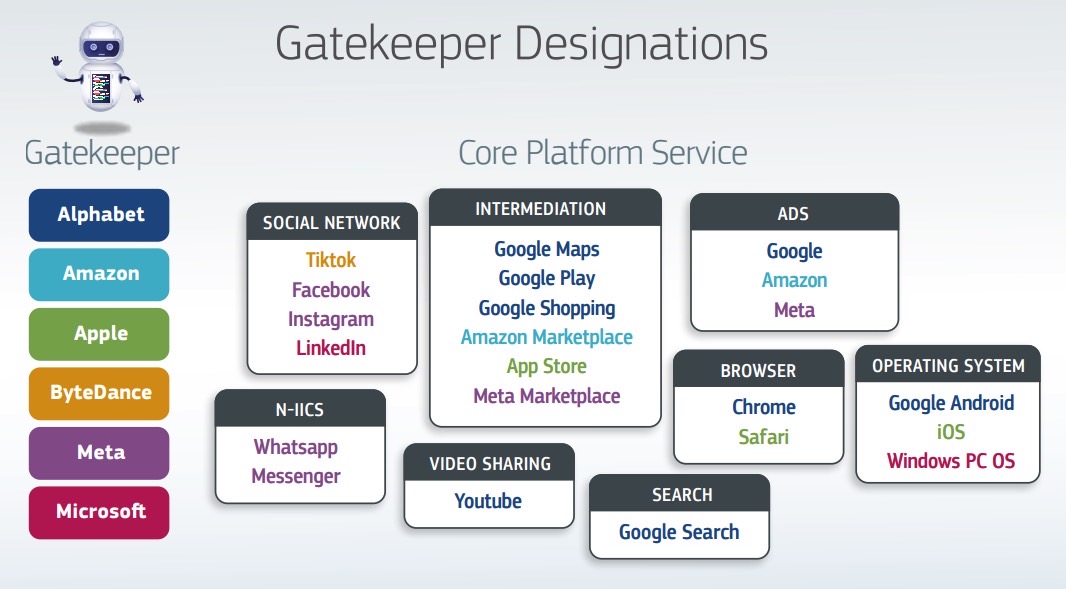 Why does the EU ask these questions?
In September, the European Commission (EC) started investigating Apple's iMessage and Microsoft's Bing, Edge, and Microsoft Advertising. A month later, Reuters reports that the EC sent out questionnaires in early October about these services. Here's how Reuters frames it:
The Commission sent out questionnaires earlier this month, asking rivals and users to rate the importance of Microsoft's three services and Apple's iMessage versus competing services.

The people familiar with the matter said the EU watchdog asked if there was anything specific to the services that business users rely on and how they fit into the companies' ecosystems.

It also asked for the number of users using the services.
What's strange here is that the EC is asking rivals and users about the importance of iMessage (and Microsoft's products) compared to rival products.
The EC should only care about whether the companies meet the DMA requirements for gatekeeper designations. Therefore, it should inquire about the number of users a service might have. But only Apple can answer that question when it comes to iMessage.
Since Apple objected to gatekeeper status for iMessage, it might mean that fewer than 45 million people use the app in Europe, or fewer than 10,000 business users rely on it for instant messaging. Or maybe Apple failed to meet either user count for three consecutive years.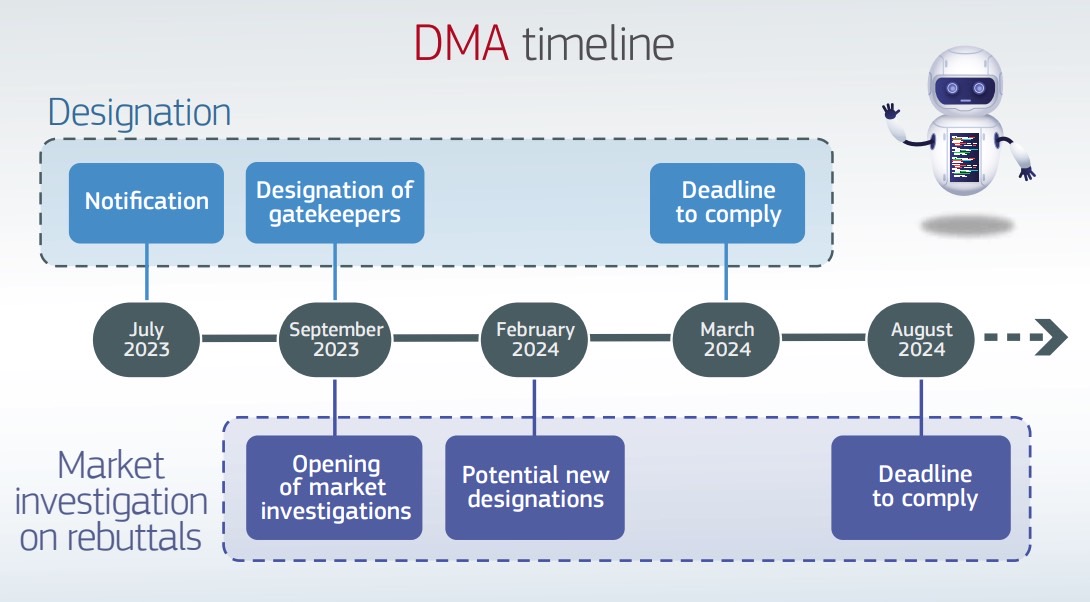 Interoperability is a bad idea for chat apps
Everything else doesn't matter from the point of view of enforcing DMA rules. As a European, I could say that iMessage is a critical part of my daily communication habits. I think it's a superior product to rivals. I could also say that I use WhatsApp more than iMessage, even though I prefer the latter.
I could also tell the EU that I think interoperability between competing chat apps is a stupid requirement that only lawmakers could come up with. It's one thing to require a company to allow third-party app stores on their devices. It's quite another to make a company open a chat app to rivals. It's not about iMessage. I also don't want WhatsApp to work with third-party apps.
My subjective opinion should not matter here. The same goes for rivals. I imagine rival companies such as Google and Samsung would have a different view about iMessage that they'll convey to the EC. The Commission only has to care about the rules it set for the EU's DMA.
The same applies to Microsoft's products that are under investigation. Only the three rules highlighted above should matter when determining whether the services are gatekeepers.
Reuters says the EC has given respondents less than a week to provide feedback. It's unclear who got the questions, however. Since this is an EU-wide policy, maybe all European smartphone users should have a say. If user opinion is important for setting gatekeeper designations, it should be a bullet point in the list of requirements above.
The Commission plans to conclude the investigation within five months, at which point it might establish new gatekeepers in addition to the ones announced in early September.