Yes! Death to soundbars! Let us live in a future with good audio on our televisions!
Dolby is no stranger to good audio. From inventing a ton of the audio technologies used in your television, to the audio in your gaming headset, to the audio that you enjoy in your local movie theater, there is a good chance that Dolby is involved at some point in the tech stack. Now, the company is looking at potentially killing off the soundbar as a necessary television accessory.
Sound quality in televisions, once we switched to flat panels from CRT, has been mostly garbage. There are some decent exceptions like Sony's Acoustic Surface Audio technology that is in a lot of the company's higher-end televisions. I personally experienced that with my A80J and can say that I have not bought a soundbar due to how good the television speakers are, especially for someone who lives in a smaller apartment.
However, for most televisions, buying a soundbar is a necessity due to the horrible audio quality that comes with most TVs. Things get even worse when TVs try to mimic audio technologies like surround sound or Dolby Atmos with those crappy speakers. That is a problem that has plagued many and Dolby thinks they have a solution.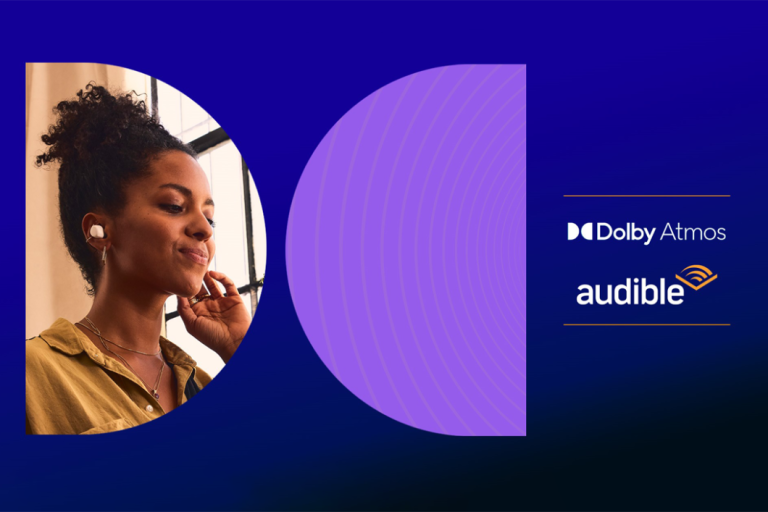 In a press release, the company announced Dolby Atmos FlexConnect, a new audio technology that will allow a television to pair its internal speakers with wireless speakers around the room to create an audio setup that supports the Dolby Atmos audio experience. It will also figure out your room to create the most optimized audio settings for each of the speakers.
John Couling, Senior Vice President of Entertainment with Dolby Laboratories, said in a statement that "audio should adapt to them" and their listening environment and that Dolby Atmos FlexConnect is the technology that will enable that.
"Consumers shouldn't have to move their furniture to experience better audio, but rather audio should adapt to them. Dolby Atmos FlexConnect is an entirely new category of experience that offers consumers the freedom and flexibility to choose how they want to arrange their devices while still getting a great immersive Dolby Atmos experience."
According to Dolby, TCL will be the first brand to release a television and wireless speakers supporting the new technology. Frédéric Langin, Chief Commercial Officer, TCL Europe, said in a statement that the technology will be available in the company's "upcoming lineup of TVs and accessory wireless speakers," but would not provide an exact release date or a list of what models will support it.
Of course, this new technology will require hardware to support it, so you won't ever find Dolby Atmos FlexConnect in your existing television. However, it's likely that more manufacturers after TCL will announce support for future models, so you'll hopefully get to enjoy the technology whenever you purchase your next television.
Dolby lists the following as all of the benefits of
Elevate an already immersive Dolby Atmos experience – Dolby Atmos takes entertainment to the next level, immersing audiences in astonishing, multi-dimensional sound. With Dolby Atmos FlexConnect, consumers can unlock the ability to add accessory wireless speakers to their Dolby Atmos-enabled TV to elevate their system's audio performance one step further.
Incredible audio with any speaker placement – Gain the flexibility to place speakers anywhere it's convenient and make the best use of room dimensions, power outlet locations, and furniture arrangements as desired without compromising audio quality.​
Simple setup –Setup is simple and fast, requiring no additional equipment or cables. Dolby acoustic mapping leverages microphones in the TV to locate each wireless speaker in the room, calibrating the system automatically to ensure optimal audio performance.​​
Dynamic audio balancing​ – Audio is intelligently spread from the TV speakers to each wireless speakers, dynamically optimizing the sound signal based on the capabilities and location of all available speakers. This allows the sound image to be adjusted to ensure listeners are always enjoying best-in-class performance.
Hopefully, this technology will push television brands to improve the audio quality of the built-in TV speakers. There's no use in having Dolby Atmos FlexConnect if the TV speakers still suck, so I'm crossing my fingers that supporting models take a note from Sony's Acoustic Surface Audio technology and up their audio game.
If all of this works out, a model that supports Dolby Atmos FlexConnect will definitely be in my future. I'd love to just buy a TV and some wireless speakers and get a great audio experience when watching movies, shows, and playing games. Thanks for the technology, Dolby — the rest is in your hands, TV manufacturers!