ChatGPT will soon celebrate its one-year anniversary, an important milestone for the innovation that redefined the tech landscape in 2023. We've witnessed the rise of artificial intelligence (AI) chatbots this year, and they've collectively been the biggest development in tech. ChatGPT has evolved considerably since its introduction, as OpenAI is fighting a fierce war with its rivals. Google Bard, Meta Llama, and Anthropic Claude are a few of the ChatGPT alternatives out there.
If leaks are to be believed — and we've already seen video demos, so we can believe the leaks — OpenAI will soon let you create your own GPT-4-based ChatGPT bots. A GPT builder option could soon be available to users willing to pay for premium access. That's either the $20/month ChatGPT Plus subscription or one of the upcoming memberships targeting companies.
Custom ChatGPT builder
The ChatGPT leaks aren't accidental, as The Decoder points out. OpenAI will hold its first-ever developer conference on November 6th. That's where it should unveil new ChatGPT features, including a new interface for the chatbot as well as other brand-new features.
ChatGPT builder might be one of those features. Leaks on Twitter/X from Choi and Tibor Blaho describe and show the new ChatGPT prototype. "Gizmo V8" features a new Magic Maker feature that might be called "GPT Builder" when it launches.
Blaho has an entire video showing the ChatGPT builder in action. The example shows us how to create a bot that will emulate a "creative who helps generate visuals for new products." That's an example Magic Maker offers to the person creating the custom bot. Another is "make a software engineer who helps format my code."
Since I've been using ChatGPT to improve my running, I could always create a custom bot to be my marathon trainer.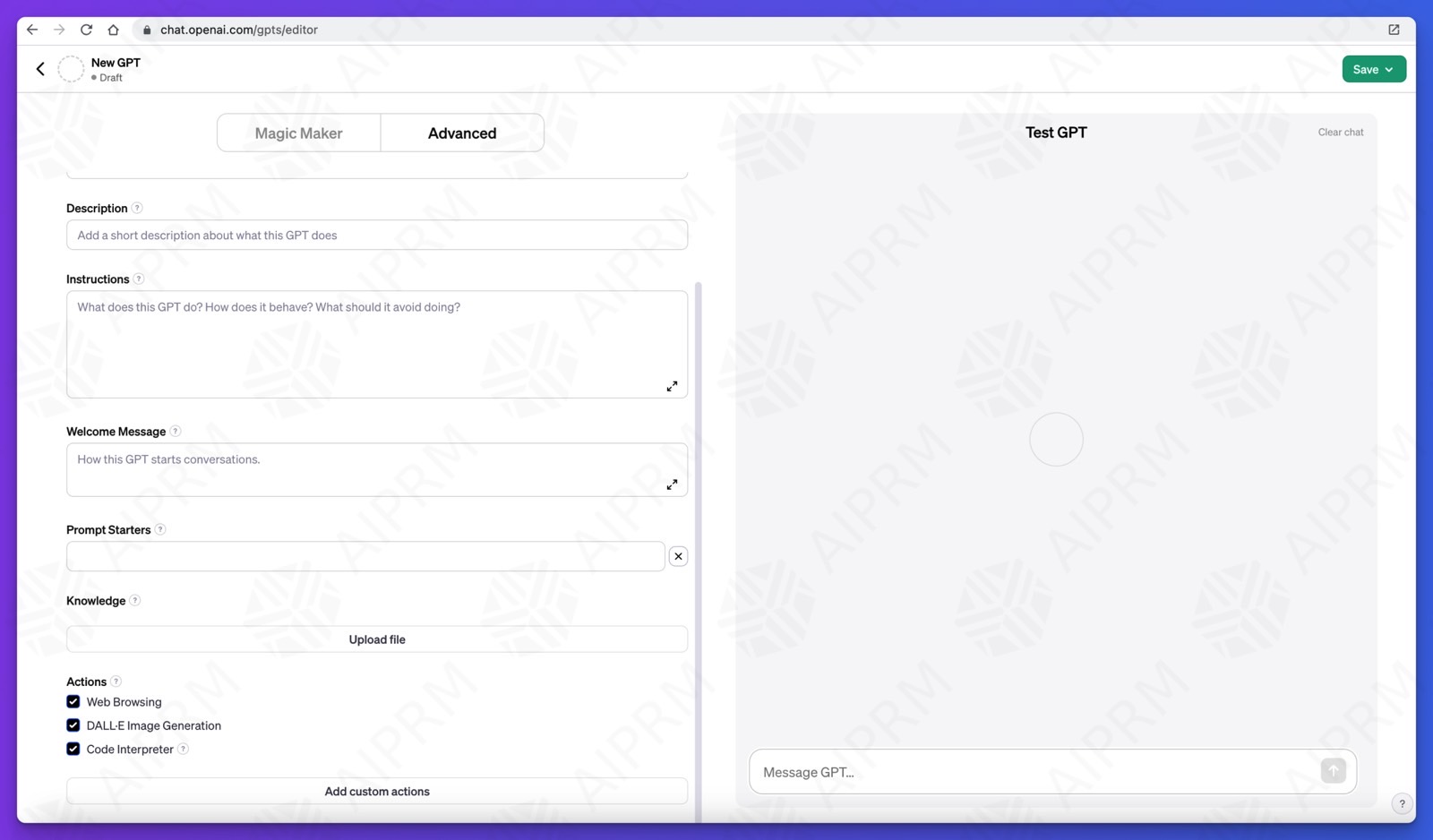 The ChatGPT builder will let you set a profile for the bot and a name. You'll also give it a description and instructions it'll have to follow.
The same Blaho gave an in-detail rundown of the GPT builder feature on LinkedIn. He showed that the builder will let you feed it files for reference. You'll also be able to have it browse the web, generate images via Dall-E, and interpret code.
Interestingly, the ChatGPT Gizmo V8 prototype has a knowledge cutoff of April 2023. That's great news, as it implies a custom ChatGPT doesn't have to browse the web to work with relatively new information.
However, I wouldn't expect this custom ChatGPT chatbot creation tool to be available to ChatGPT users who are on the free plan. If anything, this is the kind of ChatGPT feature that's worth paying for. A feature that helps OpenAI differentiate itself from Google and other rivals.
Other paid plans and GPT-4 improvements
Back to Twitter/X user Choi, the leaker has a great rundown of recent ChatGPT rumors. They also address new paid ChatGPT plans. OpenAI will apparently unveil Workspace and Team Plans.
The Workspace feature might let you separate your personal ChatGPT from your Workspace prompts.
The Team Plan will supposedly give companies access to a Flexible subscription or an Annual one. The former is priced at $30 per month, while the annual deal is more affordable at $25 per year. Both plans will start at $90 per month, but they'll require a minimum of 3 users.
Features like high-speed GPT-4 access, four times longer contexts, and unlimited data analytics might be available to the Team plan. The screenshots in the tweet above indicate that data won't be shared with OpenAI for training purposes under the Team Plan.
The leaker also mentioned other GPT-4 improvements that might be announced this week. GPT-4 API reduction, speed improvements (10 to 20 times faster), and 32K tokens might be in the cards.
Choi also found the GPT-4 Turbo mention which appears to originate from OpenAI's API pricing website. While it teases faster speeds and 128K tokens, I could not find it on the page displayed publicly at the time of this writing.