Crypto traders were in a selling mood on Wednesday and Thursday, with Bitcoin dipping below $10,000 for the fourth time this year. Bitcoin quickly recovered lost ground, and all digital currencies are making a comeback, but we're far from the highs registered earlier this week.
The entire crypto market is worth $450 billion early Friday, $60 billion lower than just a few days ago. So what's happening in the world of cryptos?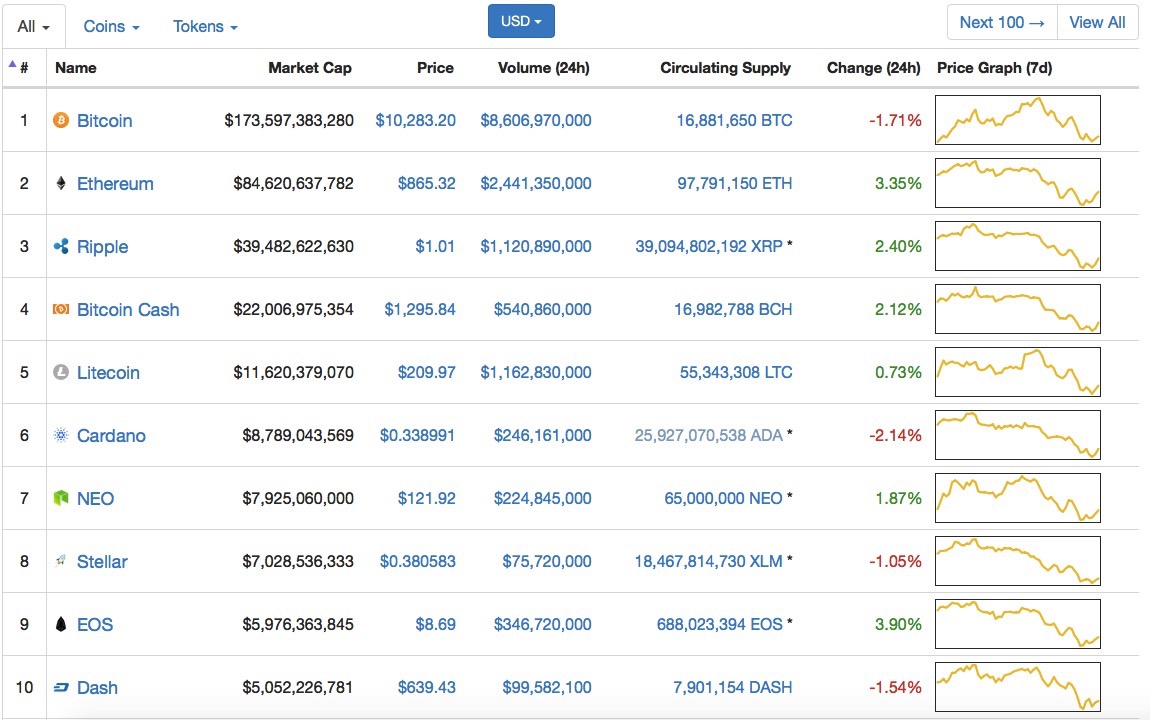 A report from Korea's Yonhap news agency revealed earlier this week that an association of South Korean cryptocurrency exchanges will evaluate its members to see if they follow a set of previously announced self-regulatory measures. The Korean Blockchain Industry Association is the body in question, which said that 21 of its 33 members will undergo evaluations, including major players in the business.
In France, the local marker regulator, Autorité des marchés financiers (AMF), said in a statement that cryptocurrency derivatives must be regulated, and that they can't be advertised online.
Venezuela, which just launched its petrol-backed Petro cryptocurrency, wants a second coin to be backed up by precious metals. Per Telesur Petro Gold is going to be the name of the new coin.
Iran and Turkey are two other countries that are considering national crypto currencies of their own, NewsBTC reports, even though both of them opposed Bitcoin and other digital coins in the past.
California, meanwhile, might become the largest US state to recognize blockchain records, including digital signature and contracts, NewsBTC says. That's assuming bill 2568, introduced by 27-year-old Assemblymember Ian Calderon.
Finally, a new report reveals that using cryptos for illegal stuff will not go unpunished. A 38-year-old British man accused of laundering 11.5 million Euros in Bitcoin between 2014 and 2016 faces a sentence of five years in prison, NL Times reports.