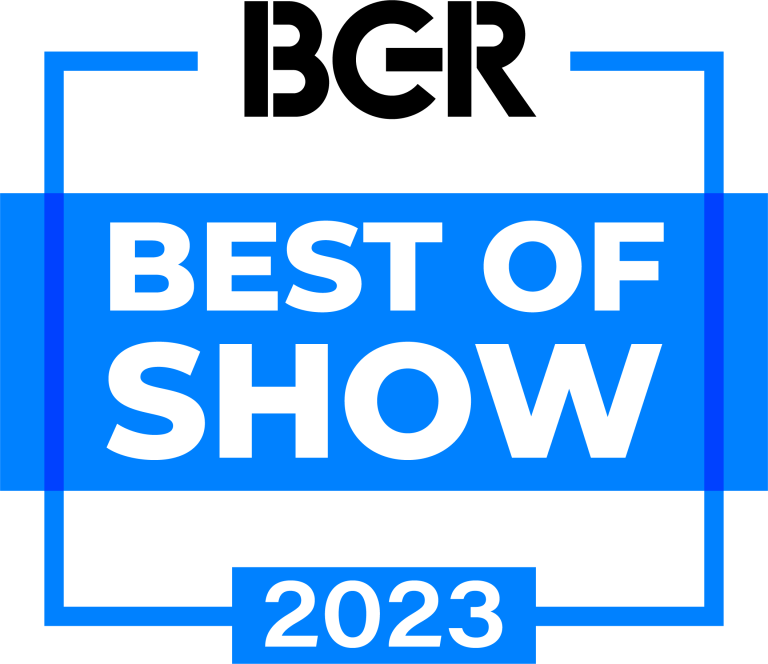 MWC 2023 has come and gone, serving as the launch point for a series of some of the best mobile devices to come out this year. While the event was largely dedicated to smartphones, it was also home to a number of other mobile-related products. From the weird to the wonderful, 2023 was definitely a big year for MWC.
Given how big of a year it was for MWC, you might be wondering what you missed. Dozens of devices were launched, and they weren't all necessarily created equal. Here's our list of favorite launches from MWC 2023.
Motorola Rizr rollable phone
While not a device you'll be able to buy, the Motorola Rizr offered a look at what some future phones could be. The Rizr is essentially a phone with a rollable display, meaning that for basic tasks, it can stay small and compact, unrolling for more intensive tasks that require a little more screen real estate. The use case for a phone like this may not be huge, but rest assured — phones with expandable displays in general are well and truly on the way.
Honor Magic Vs smartphone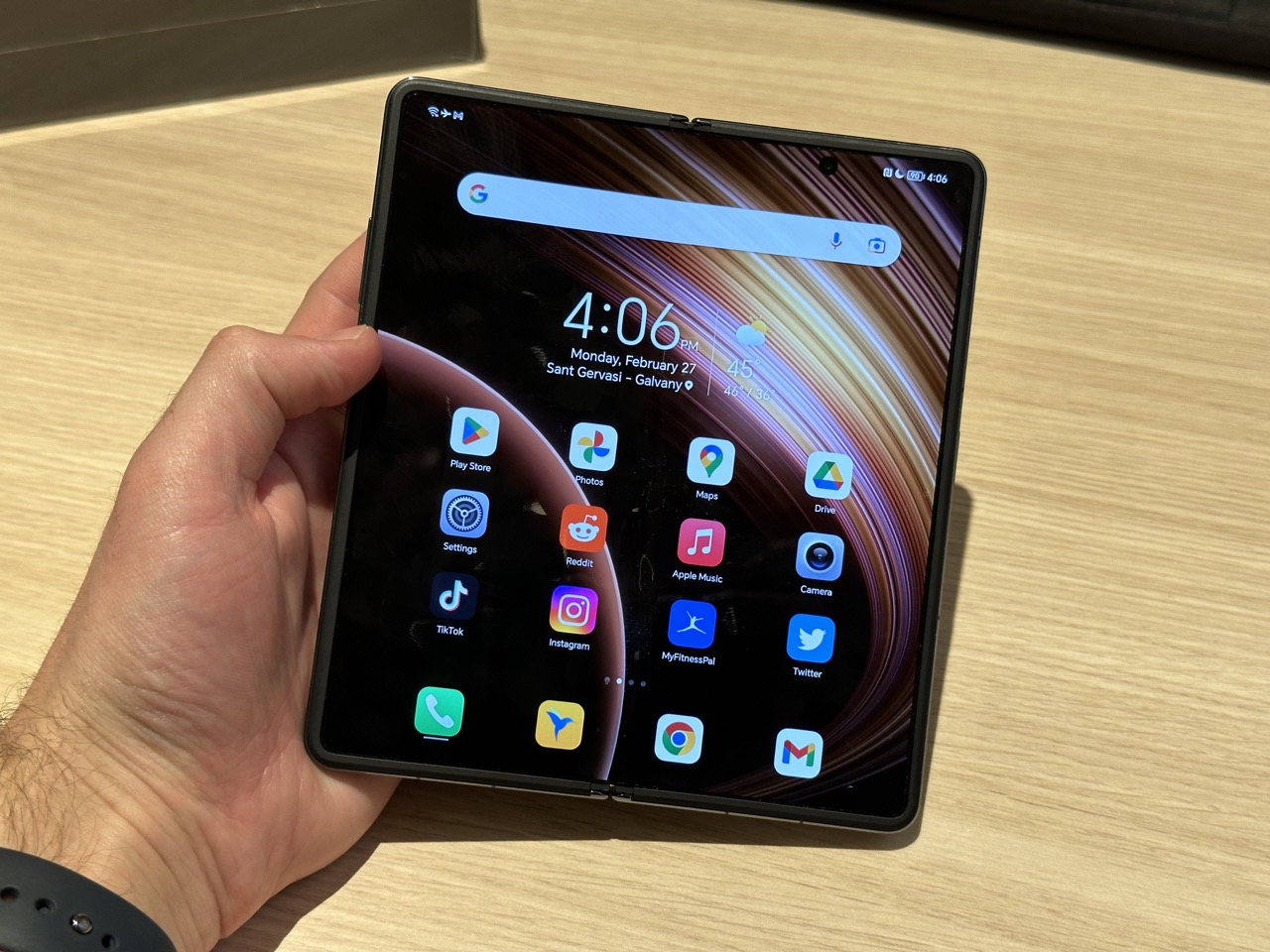 Here's perhaps the coolest phone from the show that you will be able to buy — depending on where you live. The Honor Magic Vs is a foldable phone that happens to be thinner than much of the competition. Unlike the Galaxy Z Fold 4 (though like some other foldables), the device doesn't have a gap between the screens when it's folded. That helps make it thinner and more pocketable. On top of that, it boasts a triple camera array, two high-end displays, and a Qualcomm Snapdragon 8+ Gen 1 processor.
Honor Magic5 Pro smartphone
The Magic Vs may be more interesting because of being a foldable, but the Magic5 Pro is the higher-performance device. Not only does it have the newer Snapdragon 8 Gen 2 processor, but it also boasts a display and camera system that are both rated #1 by DXOMark. The camera is particularly interesting, as it's a triple camera, and the telephoto camera offers up to an incredible 100x digital zoom. The phone will be available later this year.
Xiaomi 13 Pro smartphone
The Xiaomi 13 Pro is another hardware heavy hitter. The device is built to be Xiaomi's new flagship phone, with a Snapdragon 8 Gen 2 processor and a triple 50-megapixel camera on the back. It supports fast wired charging at an impressive 120W, along with 50W wireless charging and 10W reverse wireless charging for keeping those wearables and earbuds topped up.
Realme GT3 smartphone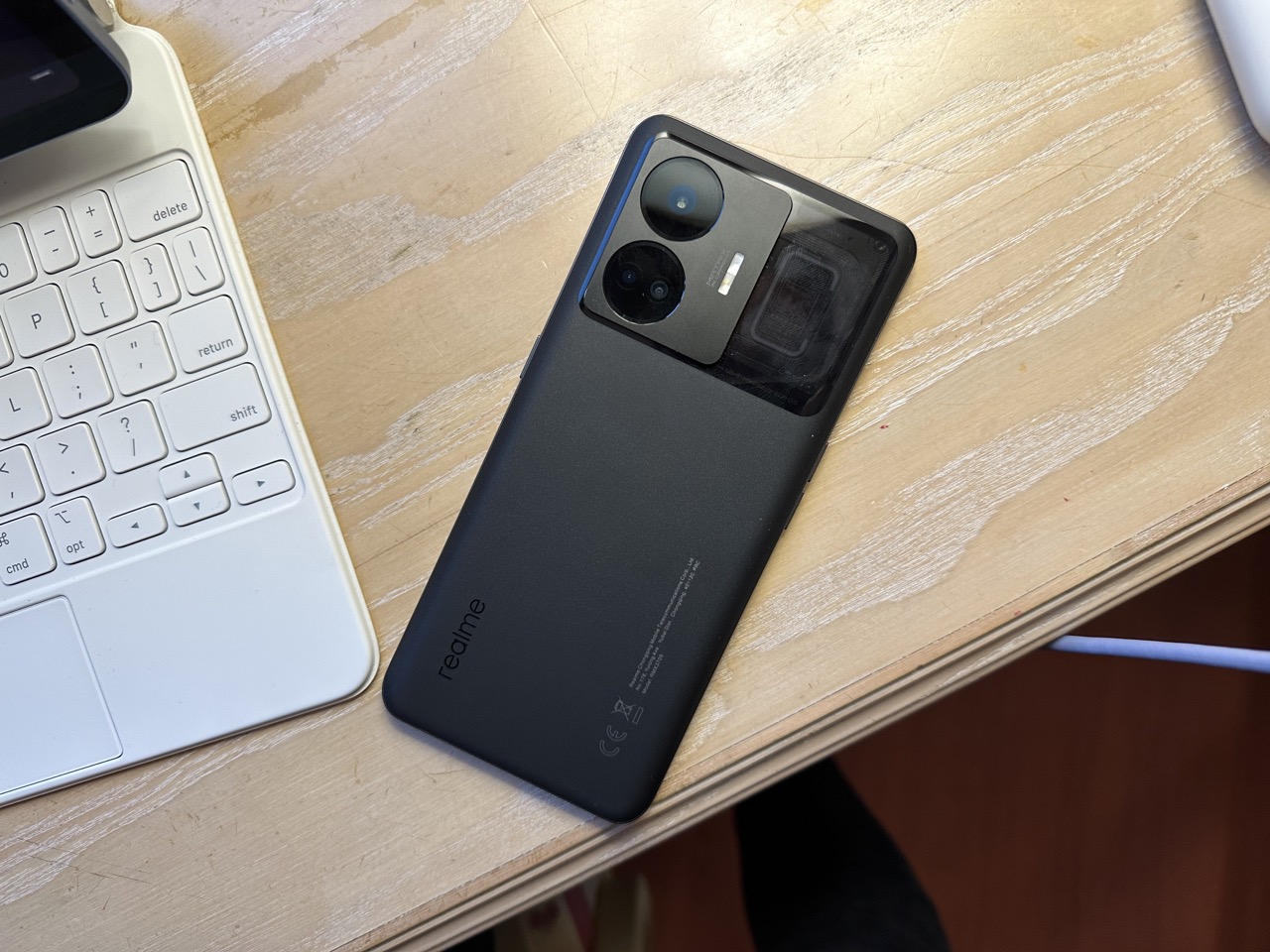 Think the 120W charging on the Xiaomi 13 Pro is impressive? Realme set new records with the fast charging on offer by the new Realme GT3 — a device that doubles the charging speed to a hefty 240W. You'll only reach those speeds in countries with 220V power outlets (like in Europe and Asia), and only with the Realme charging brick. But if you meet the criteria, you can completely charge the device to 100% in around 20 minutes. Or, you can reach 20% in around 90 seconds. Under the hood, the phone offers other features, like a Snapdragon 8+ Gen 1, triple camera array, and more.
OnePlus 11 Concept cooling system
The OnePlus 11 was hailed as somewhat of a return to OnePlus' roots, but what could make it even more powerful? A new cooling system, of course! The OnePlus 11 Concept shows off a device with a liquid cooling system that uses an "Active CryoFlux liquid" to help dissipate heat and improve overall performance. Only downside? The new system only helps reduce heat by a few degrees, and it remains to be seen whether it'll actually show up on a consumer device or not.
Lenovo ThinkPad Z13 Gen 2 laptop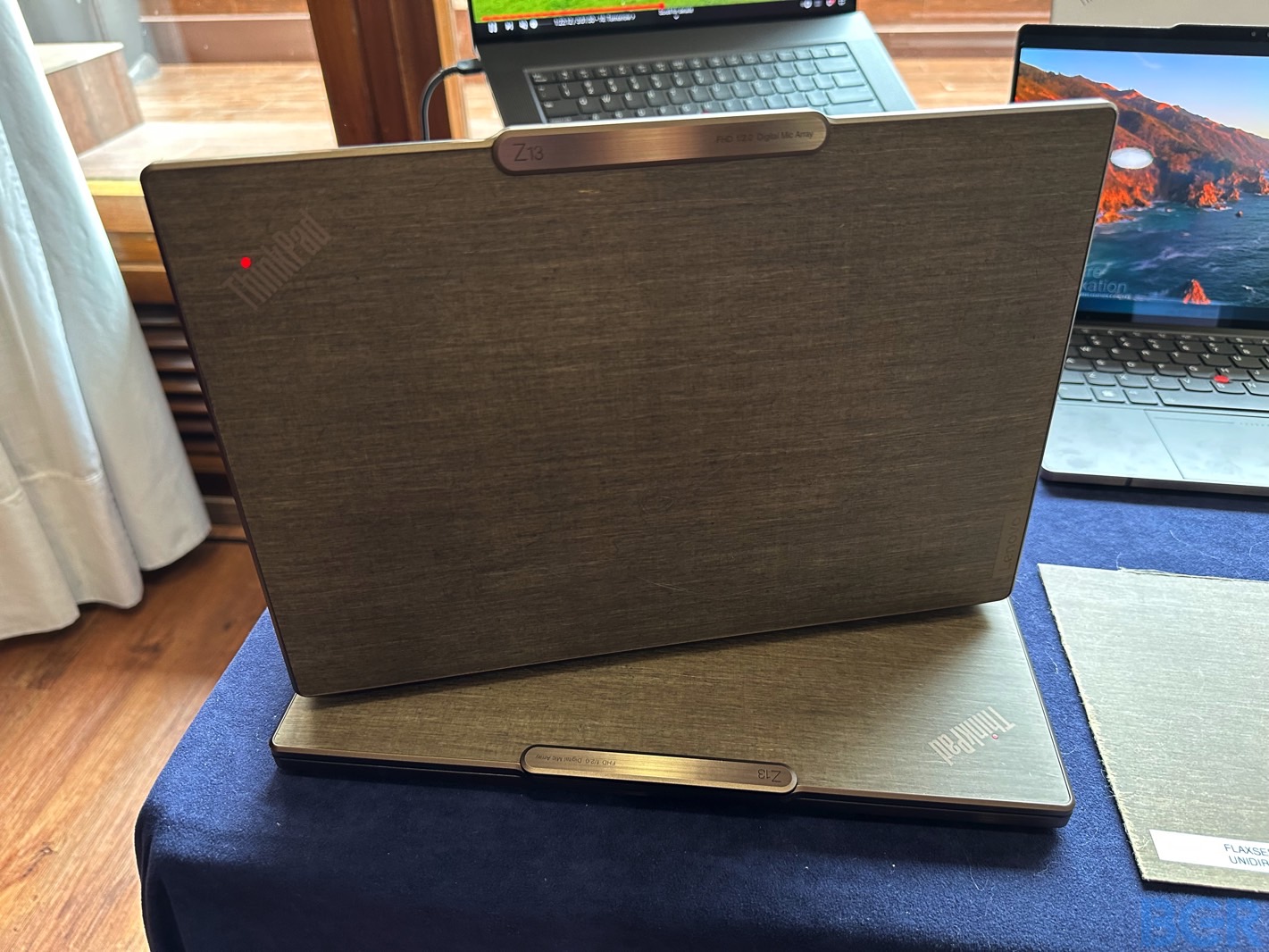 The Lenovo ThinkPad Z13 Gen 2 is one of the best and most expensive Lenovo laptops you can buy this year. It's sleek and slim and delivers top performance in a very portable envelope. But perhaps the most interesting thing about it is something we highlighted in our initial coverage: The ThinkPad Z13 Gen 2 features a shell made of plant fiber.
Lenovo IdeaPad Duet 3i convertible laptop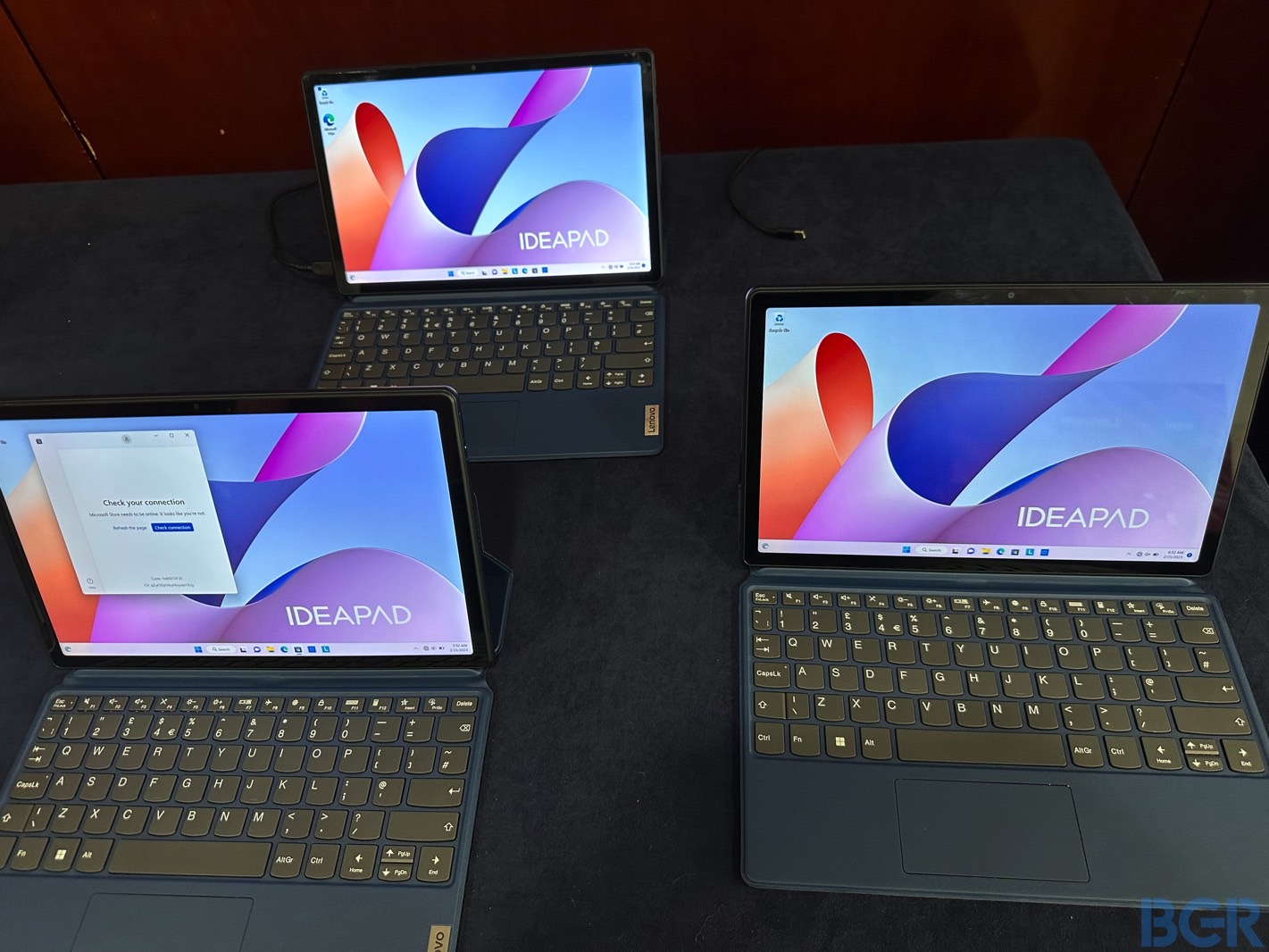 Another highlight of MWC 2023 is the Lenovo IdeaPad Duet 3i convertible laptop. You get either an 11.5-inch Windows 11 tablet or a laptop. The device features upgraded internals, including a larger screen, and starts at just €449 ($480).
Honor silicon-carbon battery tech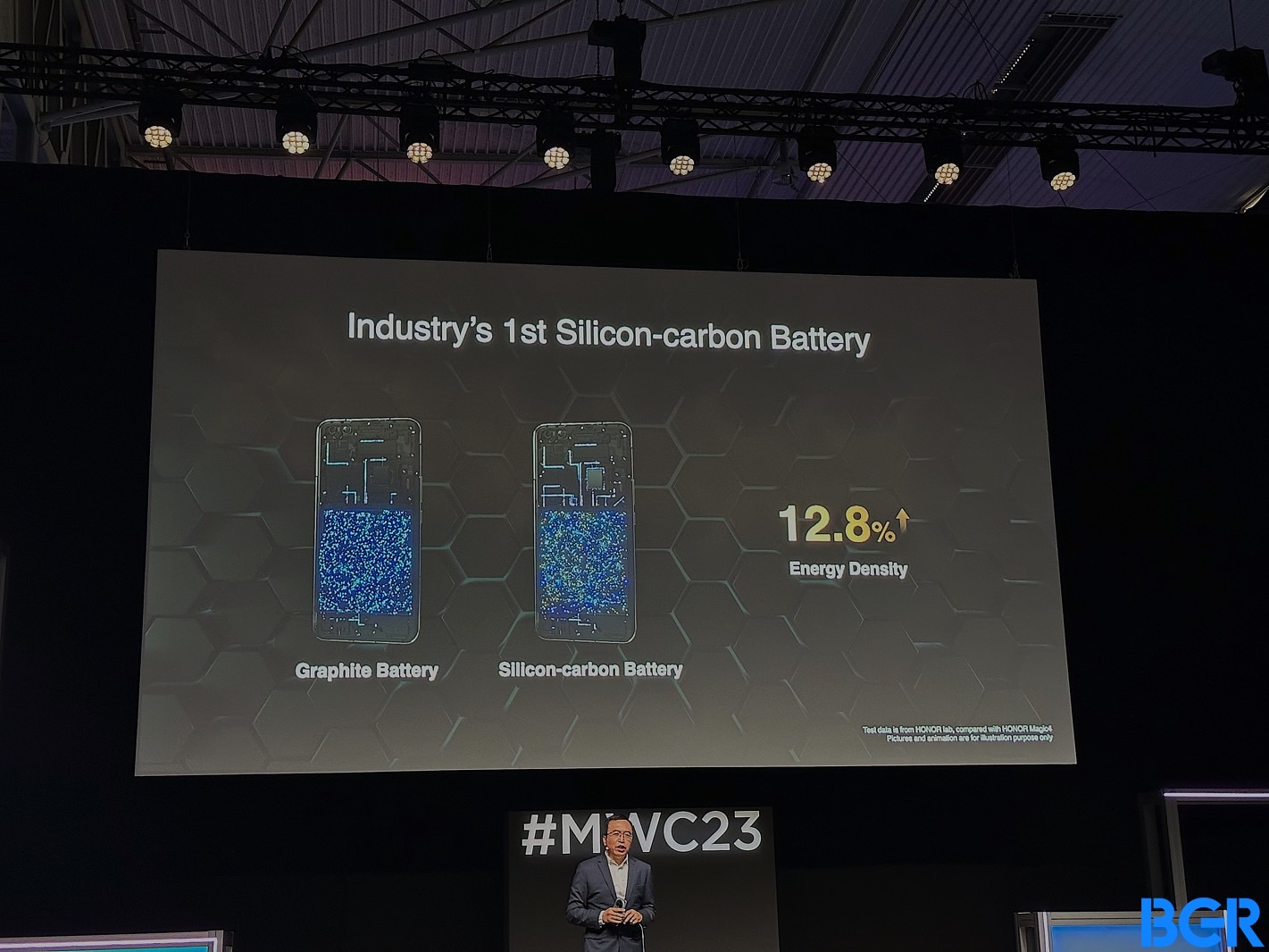 Out of all the products unveiled at MWC 2023, you can't get this one because it's a smartphone component. Moreover, the Honor silicon-carbon battery tech won't apparently be available in the international version of the Magic 5 Pro smartphone. But it's an innovation that allows Honor to increase the battery capacity without increasing the battery size. The Magic 5 Pro's 5,100 mAh battery would become a 5,450 mAh battery. Another benefit is that the battery should deplete slower at lower voltages.
Nokia G22 smartphone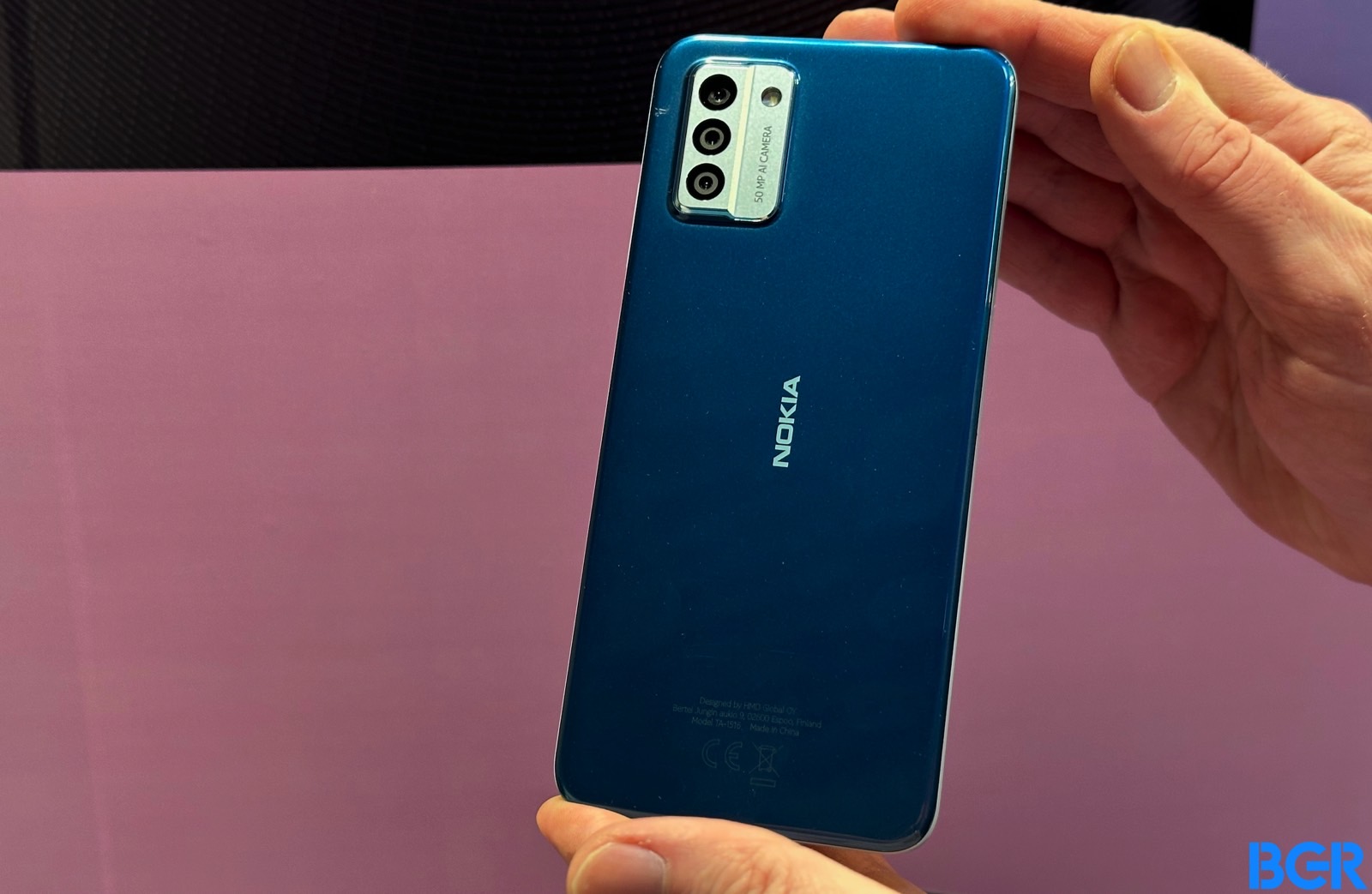 How is the Nokia G22 smartphone one of the best devices unveiled at MWC 2023 when the modular Fairphone exists? Well, HMD Global made a big splash with the handset's repairability. It's incredibly easy to replace the battery and screen of this handset. And the G22 will make more people care about the right to repair their own devices.
MediaTek MT6825 satellite communications chip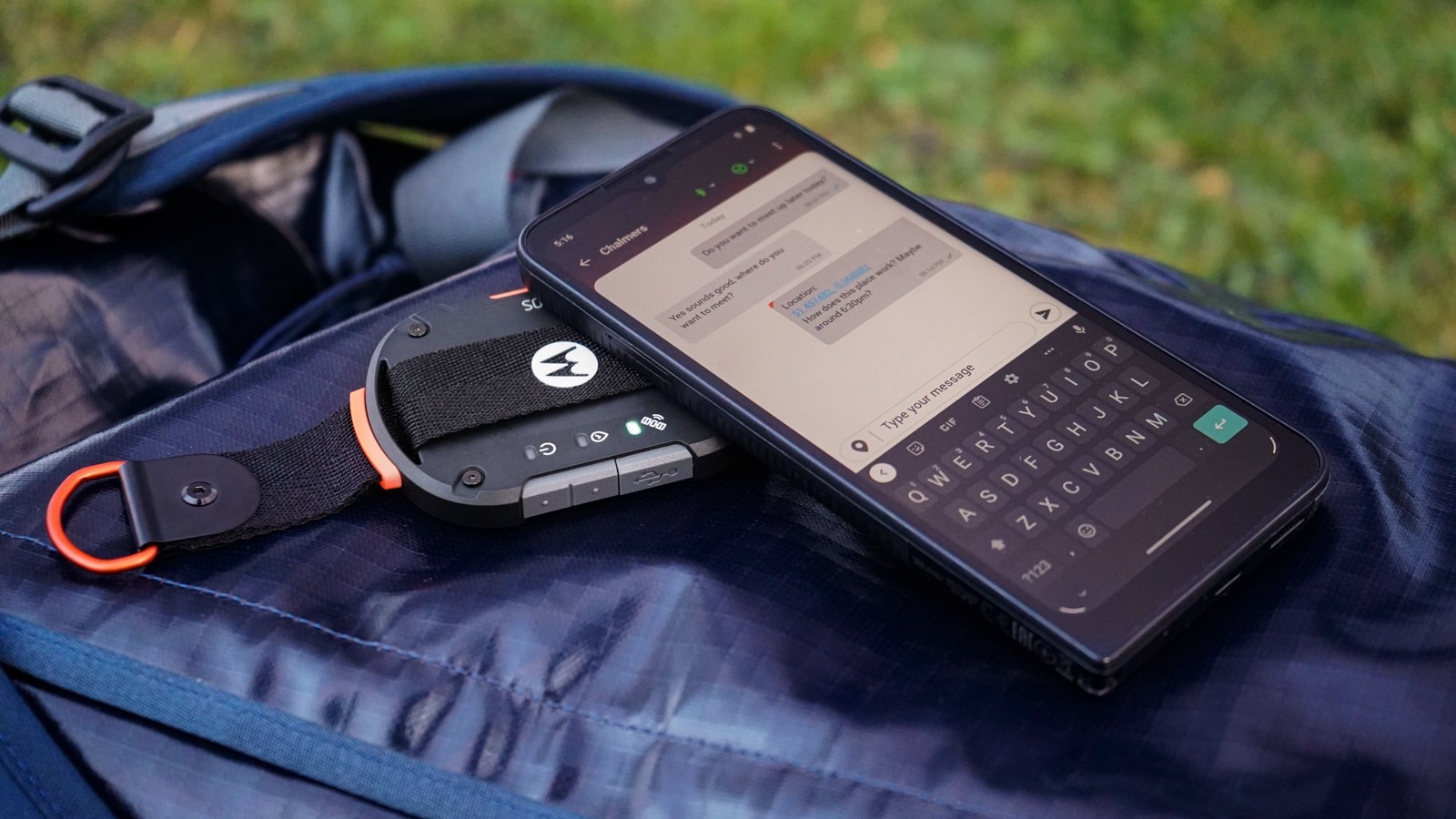 Like the Honor battery, the MediaTek MT6825 satellite communication chip isn't something you can buy separately. It'll be included in products like Bullitt's new rugged smartphones and the Motorola Defy Satellite Link dongle (below). What's great about this component is that it's one of the satellite chips that can bring two-way text communication to any smartphone. Even the iPhone, if Apple were to choose it.
Tecno Megabook S1
For a slight change of pace, here's a laptop that was launched at the show. The Tecno Megabook S1 offers an Intel Core i7 processor, coupled with 16GB of RAM and 1TB of storage. It ships with Windows 11, and serves as a great way to get a powerful laptop at a reasonable price. Tecno has sponsored some coverage on BGR, but the Megabook S1 would still be one of the best laptops out of MWC 2023, regardless.