Since it killed the headphone jack on the iPhone 7, it's Apple's job to prove that we don't need a physical connection to our ears. That means proving wireless headphones can be good, so over the last few months, Apple has been releasing wireless earphones that are supposed to do exactly that.
The Airpods, now that they're finally on sale, are supposed to be the epitome of everyday headphones for people who don't shake their head too much. But for those of use who don't have the money (or just weirdly-shaped ears), Apple has the Beats X.
They run $150, which isn't cheap as far as headphones go. But for quality Bluetooth earbuds, it's actually inexpensive, especially considering they share the internals with Apple's newly iconic AirPods. They're also the cheapest wireless Beats headphones and available in white, black, blue, and grey, if that matters to you.
Beats X design is a compromise compared to some other wireless earbuds. There is a wire linking the two buds to each other, but that's not all. Rather than some other styles of Bluetooth earbud, the Beats X have a flexible wire with two tiny pods on the end that runs around the back of your neck.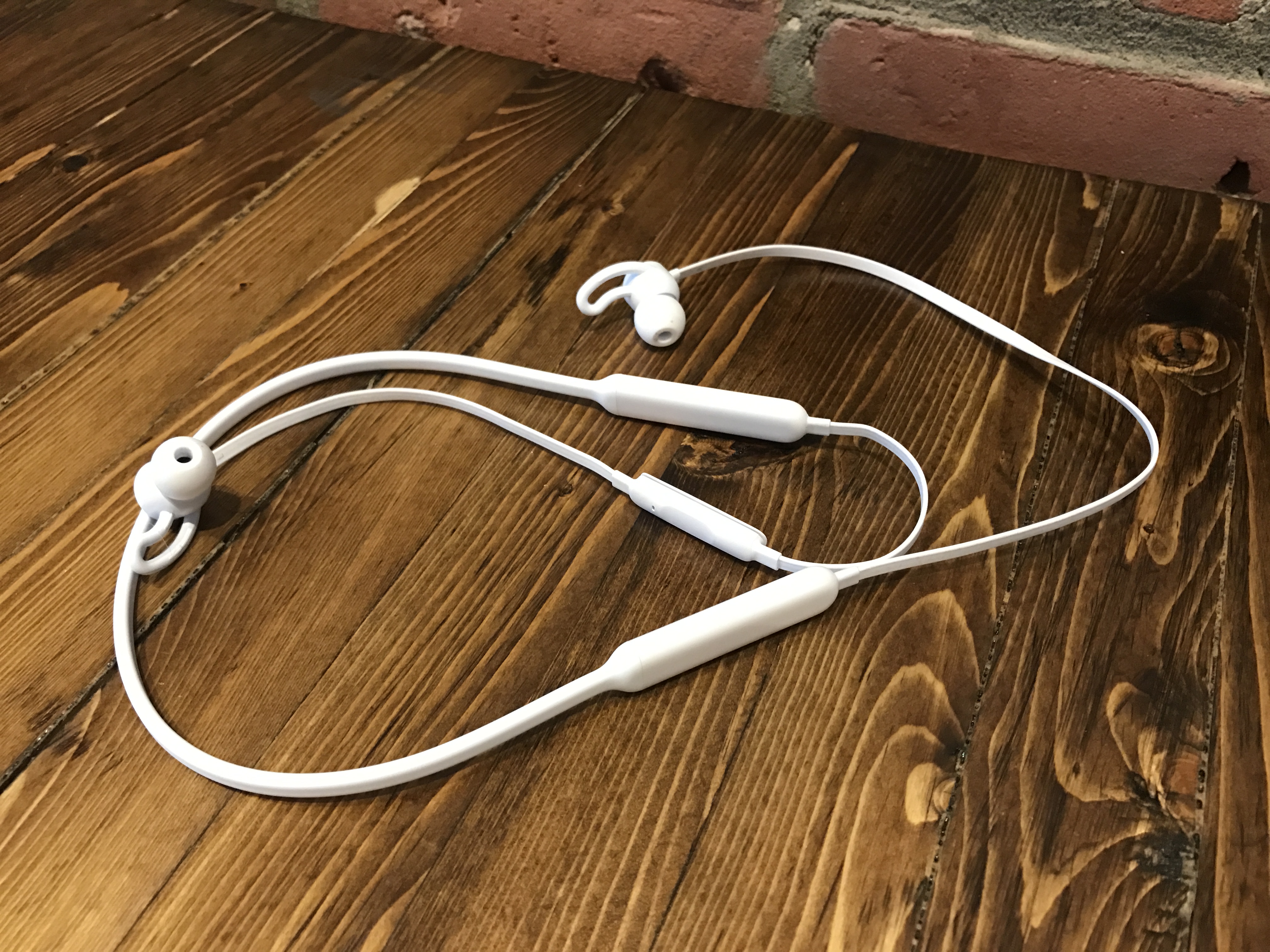 You'll need to look at the picture to understand what this looks like in practice, but the end result is that you're wearing a secmicircular wire that sits around your neck, and then has two wires that sneak up to your earbuds. The advantage is that there's more space for batteries in the wire, which means the earbuds themselves are light and sit easily in your ears. The disadvantage is that you advertise that your a Beats-wearing, sports-doing person to the rest of the subway. Your call.
In practice, I've found the design to be the most comfortable and secure wireless headphones I've ever used. Because the buds are so light and the wire around your neck doesn't move, the earbuds never feel in danger of falling out when I'm running. The earbuds themselves are well thought out, with optional wings sitting inside your ear to hold the silicone earbud more securely. It's the same design that Bose has been using for a while with all of its earbuds, and the result is and earbud that isolates outside noise well and doesn't fall out. The backs of the earbuds are also magnetized, so if you drop both buds out of your ears and let them dangle, they lock together so the headphones can't fall off your neck.
Speaking of sound: the Beats X good, but not exceptional. They provide clean, accurate sound without bias towards bass, and the only real complaint is that cymbals or high vocals can sound a little harsh and undefined. It's not a dealbreaker by any means, but audiophiles be warned. Still, for the intended purpose — which I mostly imagine being exercise, commuting, or anything where you're on the go with your phone in your pocket, the Beats X are perfectly adequate.
The small details are really where these headphones shine, though. My favorite feature, by far, is the quick-charge capability. When the headphones are dead, you can plug them in via the Lightning port (no micro-USB here!) to get a 25% charge in about five minutes. That's ideal for when you want to go for a run and forgot to plug your headphones in, something that normally happens to me a couple times per week. In normal use, I'm seeing about 8-10 hours of battery life, enough to get me through a working day with a commute.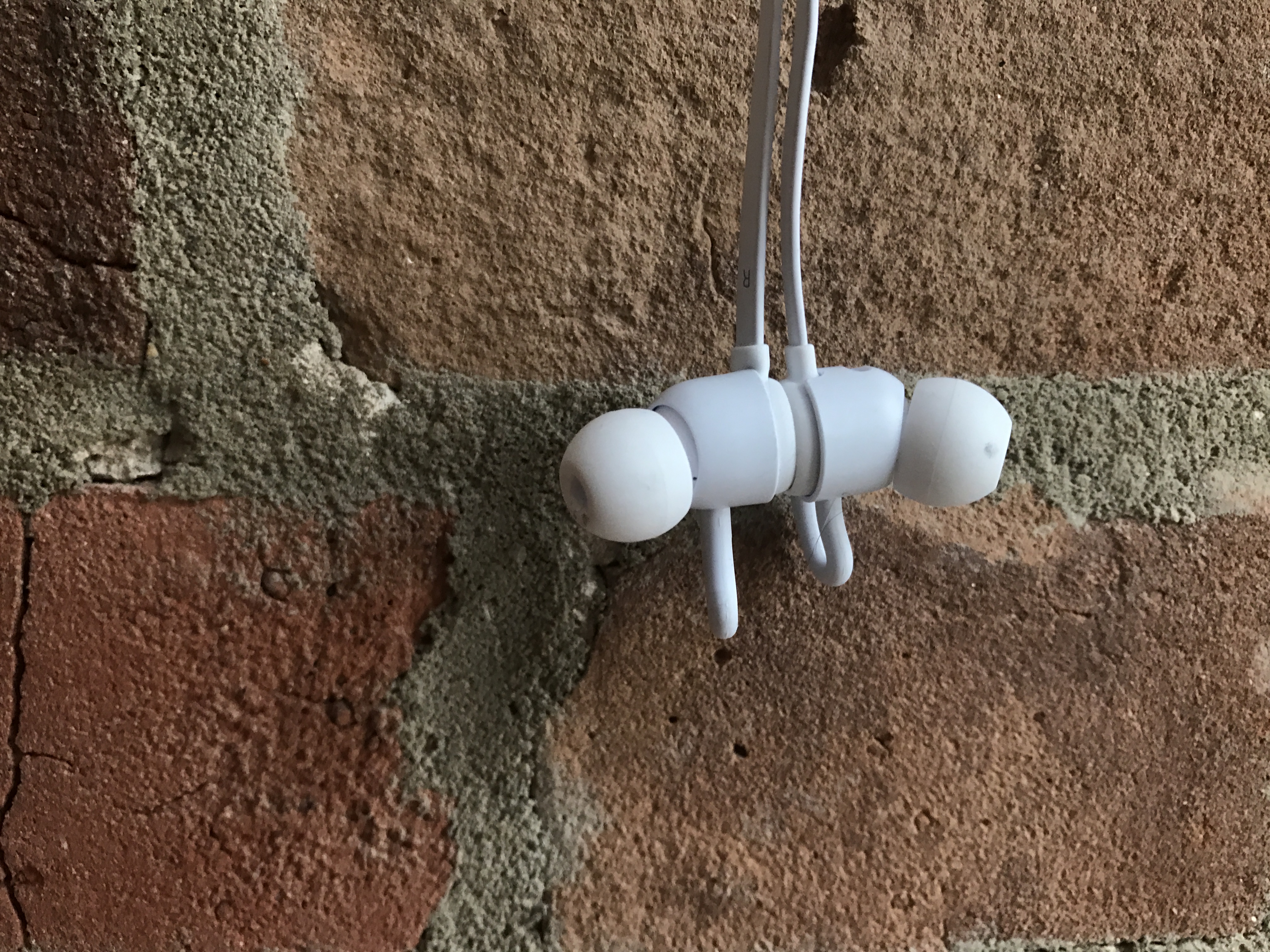 Pairing with an iPhone is as sleek as you could ever wish for, too. The first time you switch the headphones on, hold them next to your iPhone, and a big box will pop up on screen prompting you to connect. You don't have to put anything into pairing mode or go digging in the Bluetooth menu, providing you're using an Apple device. Once you've connected to your iPhone, the Beats X are automatically paired to every other iCloud device you have, so you can switch over to an Apple Watch or MacBook relatively seamlessly.
Even once you're paired, I find the Beats X to be a little easier to use than other wireless headphones. Pressing the single power button turns them on and pairs them with my iPhone faster than I can open the lockscreen, which makes picking them up to watch a single YouTube video far less painful than with other wireless headphones.
Apple's wireless engineering is also on show for the range. In a 2,000 square foot apartment, I can walk from one end to the other and only have the headphones cut out when I'm in the furthest possible range. It's a little better than other expensive Bluetooth headphones, and means that in regular use when your phone is in your pocket or a bag, you're never going to see connectivity issues.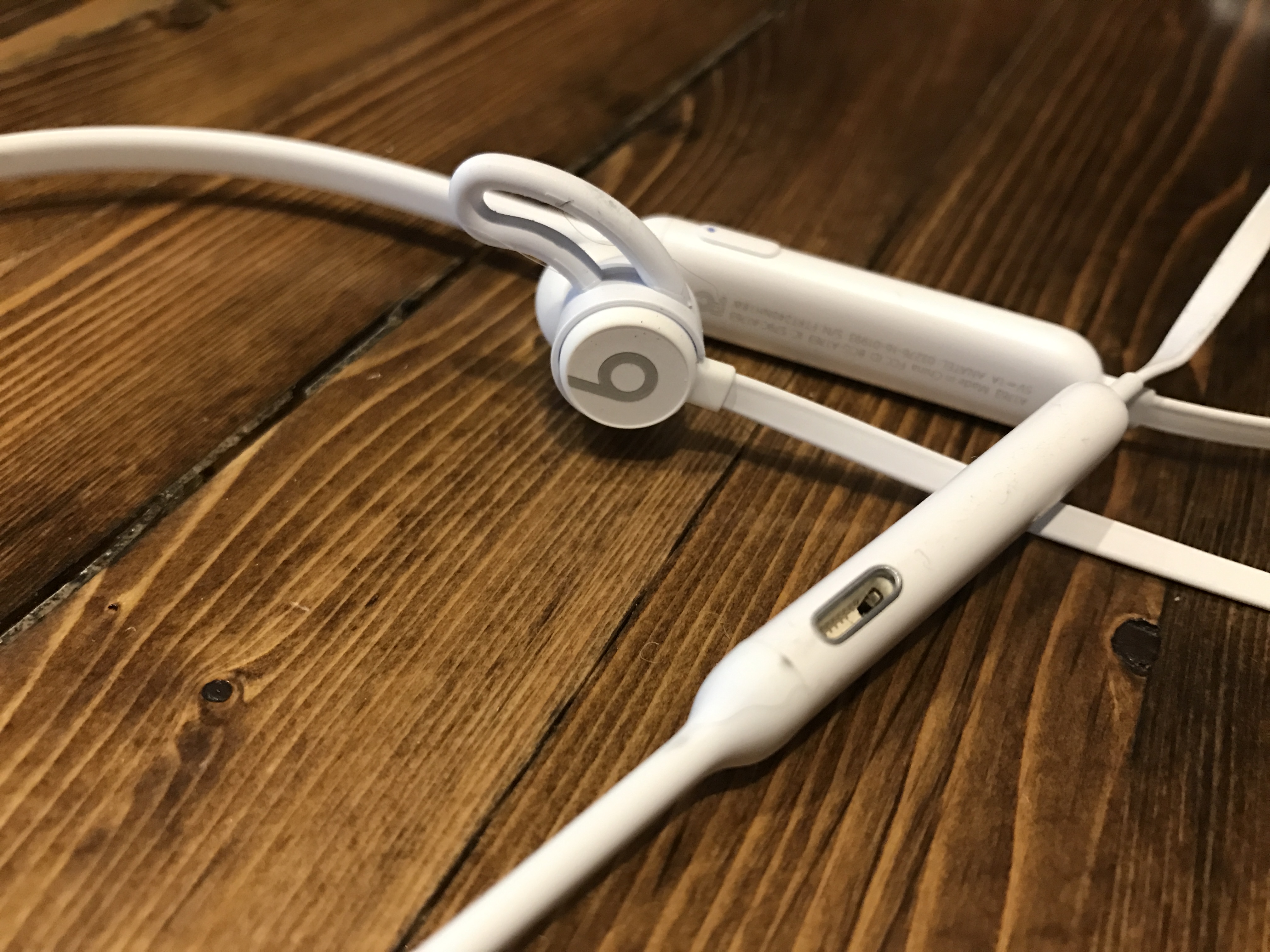 There are a few quibbles: the Beats X aren't rated as being waterproof or even sweatproof, which raises some longevity questions. I used the headphones for a few snowy (but sweaty!) runs over the weekend without anything breaking, but six months of daily use could be a different story. The buttons on the in-line remote are also tiny and fiddly, which sounds like a minor quibble until you've tried skipping tracks with gloves on.
Overall, though, the Beats X are the closest thing I've ever seen to the perfect exercise headphones. Comfort and fit is exceptional, audio quality is more than good enough, and tiny details like the quick-charge make me more likely to reach for them on a daily basis. If you're an AirPods sceptic who wants to get in on Apple headphones that do legitimately "just work," they're perfect.