One of the big problems with email is answering the messages you receive in a timely manner. Not all emails require answers, and some can be postponed. Then there are the spam and promo emails we all have to deal with. Handling all that means one might be slower to respond to some important emails. Or, you can start using Auto Gmail, a generative AI assistant that can auto-respond to the emails in your inbox and have drafts ready for inspection.
I'll warn you from the get-go that Auto Gmail will probably not work perfectly for all the emails you get, especially the personal or work-related ones that ChatGPT has no context or training for.
The creator of Auto Gmail, Nathan Ganser, explained on Product Hunt why he made this AI assistant. Ganser needed a faster way to deal with customer support questions related to one of his products.
He trained ChatGPT to look through a list of FAQ docs and then write responses to those emails. Initially, the product was a Chrome extension, but it took too long to respond. Ganser connected Auto Gmail to the Gmail API, so the chatbot now has drafts ready by the time you open Gmail.
Auto Gmail doesn't send emails on your behalf. That would defeat the purpose of email. You would not see what others send you or know what you've said in your replies. That's a nightmare, not a handy feature.
That's why Auto Gmail places everything in drafts. You can read the incoming email and the reply that was created by ChatGPT. Tweak the draft if you want, and send it when you're ready.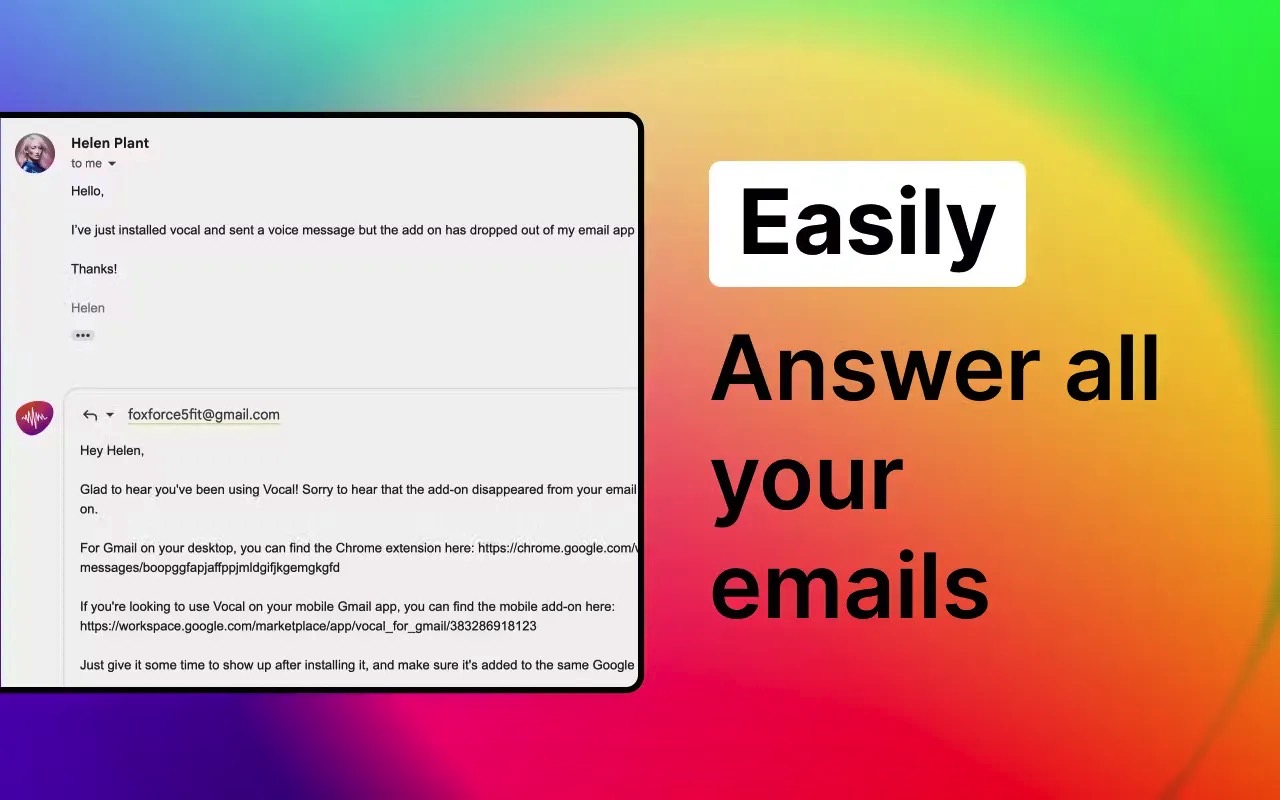 There's one wrinkle in the whole thing, and it's the one I mentioned earlier. Ganser uses Auto Gmail for specific customer support responses that ChatGPT can provide based on a list of FAQ questions. He trains the chatbot by providing reply instructions. Thus, the chatbot sticks to a clear set of rules when dealing with replies.
One could rely on Auto Gmail instead rather than typing up the same response time and again with little variation or copying and pasting previous replies. But Auto Gmail isn't the kind of tool that will provide replies to all the emails that land in your inbox. As exciting as it might sound, if you're looking to use Auto Gmail for personal emails that need specific answers only you can give, Auto Gmail isn't for you.
If you have a small business that can benefit from automation like Ganser's, you should consider trying Auto Gmail. You can see the entire thing in action in the video that follows.
By the way, here's how to quickly remove all the promo emails in Gmail if you're looking to free up storage space by removing junk from your inbox.
Auto Gmail is available as a free trial, so you can check it out right away at this link.