Well-known insider Ming-Chi Kuo penned a blog post earlier this week warning that the 2024 Apple Watch models will not deliver significant innovations. Upgrades like the anticipated microLED display and a blood sugar sensor apparently aren't coming anytime soon. The screen upgrade might be ready in 2025, while the glucose sensor might take even longer than that.
With Apple celebrating the Apple Watch's 10th anniversary next year, you'd expect Series 10 models to deliver a few unique innovations. But that might not be the case if Kuo's findings are accurate. However, I'll point out that the Apple Watch can't match the iPhone's rate of innovation. I don't think it has to do it, either.
The wearable's main feature is health tracking, and Apple can't rush the release of sophisticated new health features. Then there's the real problem that Apple has to fix and a potential bottleneck for innovation: Battery life.
Non-Ultra Apple Watch models can offer all-day battery life, which means they require daily charging. The bright, colorful screen and the advanced health features consume energy. And it would be best if you kept the health tracking features active on the watch. That should be the main reason for buying the device. Then there are Ultra models, which give you roughly two days of battery life.
Internal space is very limited inside an Apple Watch. Apple can't just fit in a bigger battery without increasing the overall size of the wearable. The Apple Watch Ultra is what you get if you do that. The best possible Apple Watch model comes with better battery life, increased durability, and several features that Pro athletes would love. But it also has a much larger case that's too big for many people.
Apple doesn't have to deal with similar limitations on the iPhone. There's plenty of room for a decent battery pack inside the phone. And Apple keeps redesigning and optimizing the internal space. That's why the iPhone X was possible, a 10th-anniversary iPhone that delivered several big changes.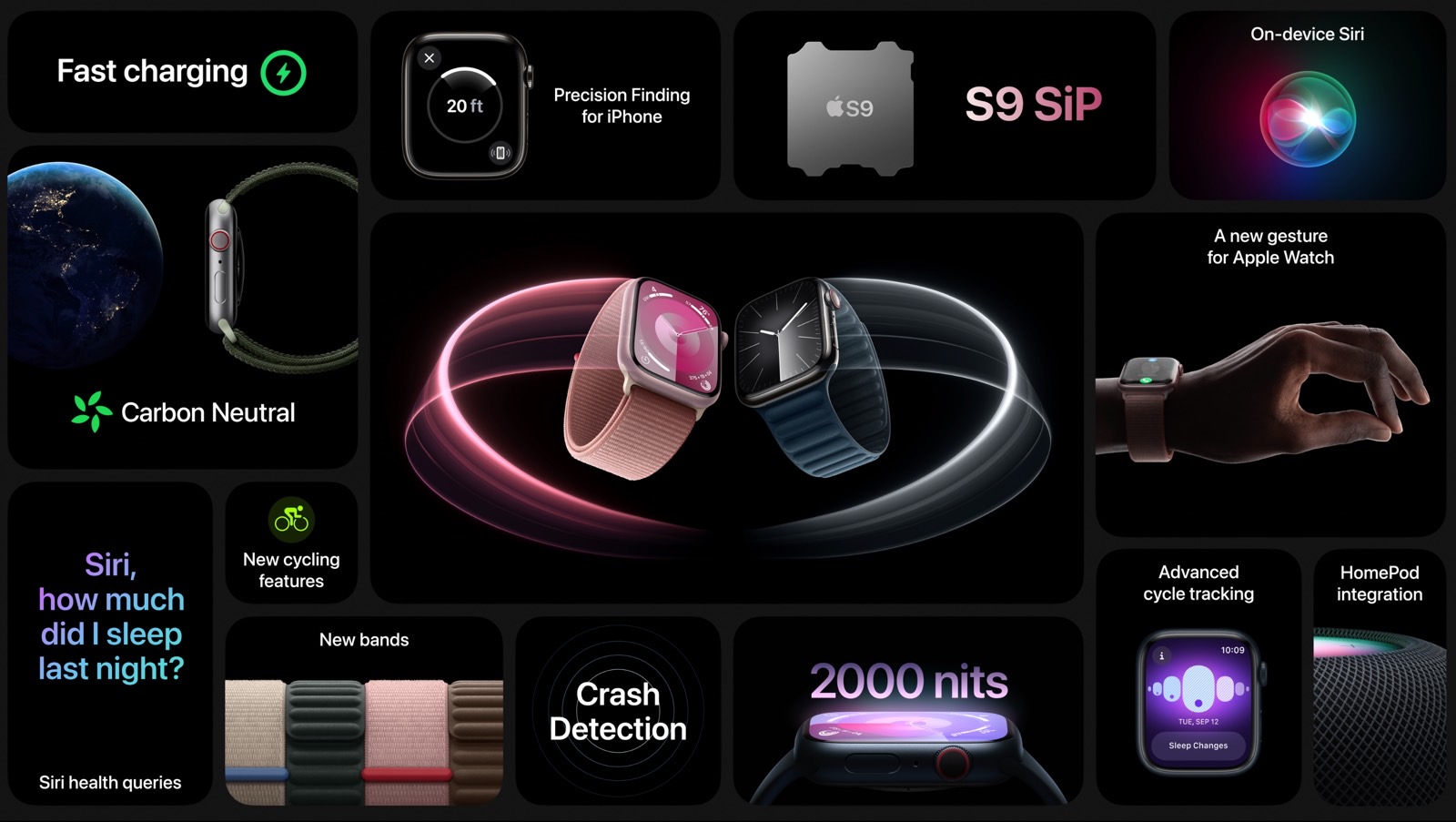 The iPhone X introduced the all-screen design that most Android vendors then copied. However, it took them a long while to match the tiny, uniform bezels — as you can see in this graphic that shows 20 embarrassingly blatant iPhone copycats in one image.
The X was the first iPhone to feature an OLED panel, and the notch housed the Face ID system that few Android vendors tried to replicate. Add a faster chip and camera improvements, and the iPhone X was a solid upgrade over the iPhone 7 that preceded it.
The Apple Watch Series 10 can't possibly match that hype. The Apple Watch already packs a fast chip and rocks an all-screen OLED display. It features several advanced sensors that can track the heart rate and temperature/cycle. You can take an ECG and measure blood oxygen. Algorithms in watchOS also let the wearable track a variety of workouts and estimate health parameters based on them.
Adding blood glucose monitoring to the Apple Watch would be a massive win for Apple. But reports say Apple isn't there yet. This isn't a feature that you can release before it's ready. Blood sugar readings have to be incredibly accurate. They have to be on par with glucose tests involving blood samples.
As for the microLED panel upgrade, it's not really as important as the health tracking features, at least for me. But microLED might improve battery life on the Apple Watch. In turn, this could let Apple add other features to the wearable.
That said, microLED, like the blood sugar sensor, is another technology Apple needs to get right, especially if it plans to scale microLED up to iPhone and other products.
With all that in mind, it's absolutely fine if the Apple Watch doesn't deliver major upgrades every year. It doesn't matter if it's the 10th anniversary year or not. Because, like the iPhone, the Apple Watch isn't the kind of device you must upgrade every year. If the battery health is good, you might want to use the Apple Watch even longer than your current iPhone. And if you want a better experience, the Ultra model is always available in stores.