Of all the rumors surrounding this year's slate of new iPhones, the one I think I am anticipating more than any others is the addition of a USB-C power adapter in the retail box. We've been hearing rumors about the next iPhone models shipping with fast charging power adapters for months now, but on Monday, tech blog Chongdiantou shared images of what it claims to be the USB-C 18W power adapter that will ship with iPhones starting this fall.
For years, Apple has shipped its smartphones with 5W adapters. Fast charging didn't come a standard in years past, but now that the latest iPhone models support the feature, it makes sense for Apple to upgrade the adapter. 18W will be plenty to fully charge your iPhone as fast as the hardware is capable of charging it.
As you can see in the first image below, the writing on the adapter reveals that the device we're looking at is just an engineering sample and not the final product that will supposedly ship with the iPhone X sequels this fall. The adapter also carries the model number A1720 and offers outputs of 5V / 3A (15W) and 9V / 2A (18W).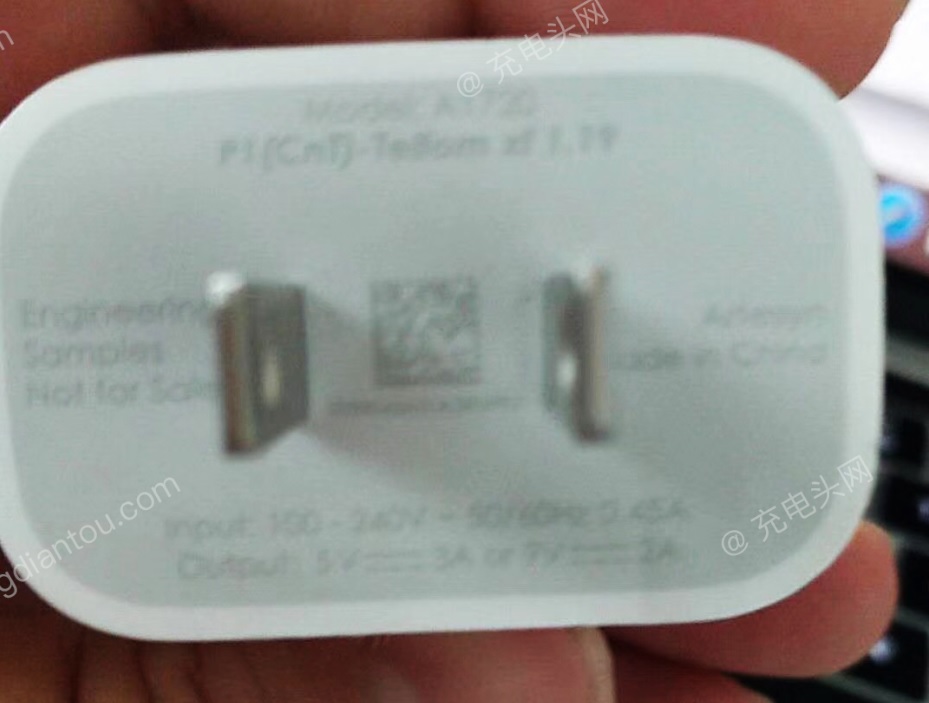 Interestingly, the design differs somewhat from the leaked render we saw back in May. While the general look of the adapter is similar to the render, it appears slightly thicker than the render in the new photos. This could be due to the fact that the photographed device is a prototype, a natural change that occurred during the design process, or a sign that the adapter we see above is fake, as we don't have anything to validate its accuracy.
Whatever the case, anything pointing to a fast charging power adapter bundled with the phone should get Apple fans excited about the future of the iPhone. We'll know for sure this September (if not before then).