Apple's biggest event of the year has obviously come and gone at this point, and millions of people have new iPhone 7 and iPhone 7 Plus handsets in their pockets right now. The annual iPhone press conference is always the Apple event that fans look forward to most each year, and a new iOS unveiling at WWDC is a close second. But 2016 isn't over yet and Apple has one more event planned before the year is through.
This event isn't anticipated quite as eagerly as other recent Apple events, mainly because Apple's Mac lineup is expected to be the focus. Apple makes some great computers and the company's next-generation MacBook Pro is getting some very nifty new features, but desktop and laptop computers aren't quite as sexy as smartphones these days. Of course, Apple has more in store for us than just new Macs, so let's take a look at what we can expect from next week's press conference.
DON'T MISS: These are the 2 best iPhone email apps in the world, and I can't decide which to use
The stars of the show next week at Apple's big event on October 27th will be Macs. The new MacBook Pro with a special OLED touch bar in place of the function row key will likely be the biggest news from the show, and we can expect refreshed MacBook Airs and more as well. For those of you uninterested in Macs who are wondering what else we might see unveiled next Thursday, there are a few things you likely have to look forward to.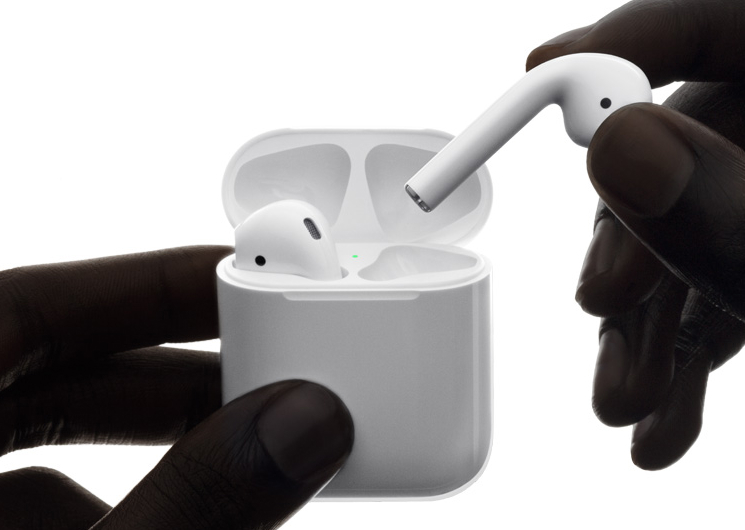 First, Apple will almost certainly announce an on-sale date for its new AirPods. And that release date will almost certainly be the following day, October 28th. Apple said when it unveiled its new wireless headset that it would go on sale sometime in October, and "sometime in October" is quickly disappearing.
Next up, Apple might finally unveil a next-generation Thunderbolt Display. The company's most recent model was discontinued earlier this year, and an updated version with 5K resolution has been rumored to be in development for quite some time. If that new display is real, it will probably be announced at next week's event and released soon after.
If Apple's Mac computer and peripheral lineup is completely uninteresting to you, there's still one likely announcement that you can look forward to. Apple's iOS 10.1 betas have been coming hot and heavy lately, with iOS 10.1 beta 5 having been released earlier this week. Apple will most likely announce release timing during the event on Thursday, and it might even push the public build out that very same day. As a refresher, iOS 10.1 includes a number of bug fixes and refinements, but the main new feature is the addition of Portrait Mode to the iPhone 7 Plus' camera.
Finally, and least likely, is an updated Apple TV of some kind. Here at BGR we give this about a 1% chance of happening, but a few rumors have suggested that Apple might replace the entry-level third-generation Apple TV that was discontinued earlier this month with a new model that's updated but still cheaper than the current entry-level model, which costs $149. Compared to rival streaming devices with price points that start at just $39.99 like the Fire TV Stick, the Apple TV is a tall order.
Apple's event is scheduled to begin at 1:00 PM ET / 10:00 AM PT on Thursday, October 27th, and BGR will be covering all the news as it breaks.