Amazon's rumored wireless plan for Prime members may have been a partnership with Dish Network's Boost Infinite MVNO all along.
Back in June, there were rumors that Amazon was planning to launch its own wireless plan for Prime members. The plan, of course, was said to be low cost or even perhaps basic enough to be included with the price of Prime itself. The latter would, of course, have boosted the benefits of Amazon Prime for its customers even further and could have launched the company into yet another industry.
After the rumor swirled around a bit, Amazon came out and denied the report, saying in a statement that "we are always exploring adding even more benefits for Prime members, but don't have plans to add wireless at this time." While the company seemed to be telling the truth about not launching its own wireless plan, it does appear it was working with a partner to start offering a wireless plan through its online store.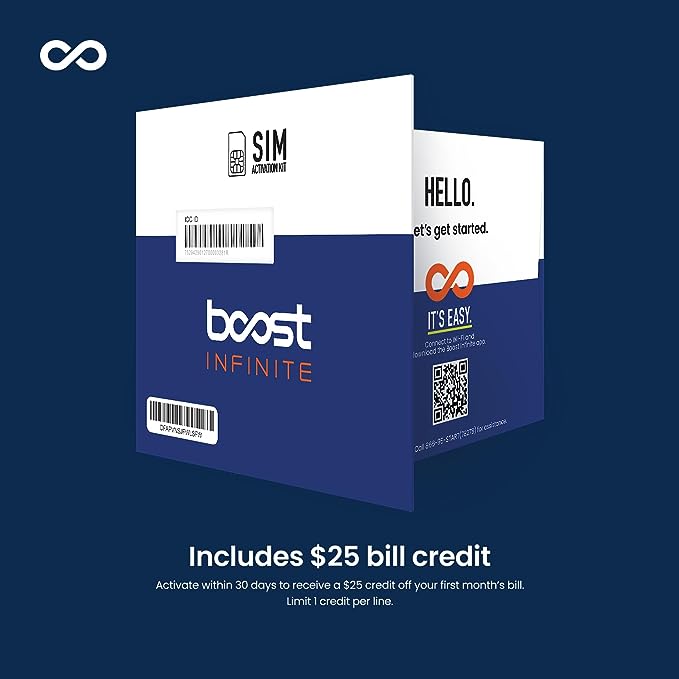 As spotted by The Verge, Amazon is now offering Boost Infinite's $25 basic unlimited plan. The plan gives customers access to AT&T's and T-Mobile's networks at a reduced rate with unlimited talk, text, and 5G data coverage and 30GB of premium data every month. Since it's an MVNO (mobile virtual network operator), it won't get priority access on the networks you are using, but you get a better price than what you would going directly through the main carriers.
The plan is now available to purchase exclusively for Amazon Prime members, and Amazon is giving those who have its membership some extra perks to get it through them as opposed to directly through Boost Infinite. Right now, Prime members can get $5 off the SIM card KIT and a $25 bill credit, which will take care of your first month of service.
While it's disappointing to see Amazon isn't planning to launch its own wireless service and bring some much-needed competition to the wireless industry, it is good to see it offering a partner deal for those looking to find a lower-cost plan. We'll just have to continue to live with three big carriers for now.