Last September, AFTVnews showed off two unreleased Fire TV streaming devices that Amazon had yet to announce. One appeared to dangle from the television by a USB cord, while the other looked like a miniaturized, square-shaped Echo. Amazon would go on to announce the 4K Fire TV later that month (the "pendant design" model), but the high-end streaming box that appeared alongside the pendant in the initial leak was nowhere to be found.
The wait may soon be over though, as Amazon quietly rolled out a mailing list page on its website this week to let everyone know that details about a new Fire TV Cube will soon be revealed. That's right, Amazon now mentions the Fire TV Cube by name right here on this page. Unfortunately, that's all the information that is officially available at the moment, but it sure looks like a new Fire TV is coming soon.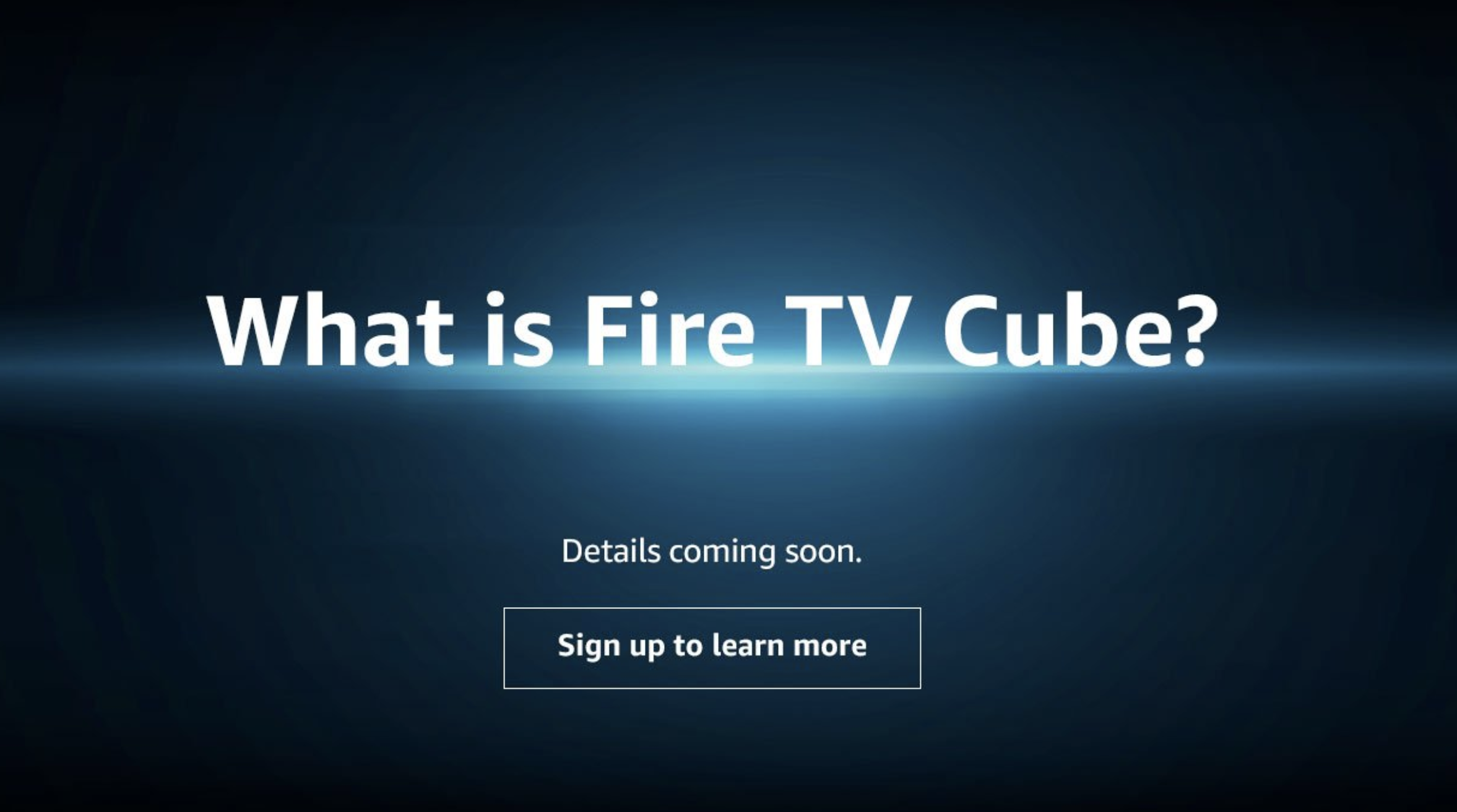 Assumptions can often be dangerous, but it sure looks like Amazon is getting ready to take the wraps off of the device that AFTVnews leaked last year. After all, the leaked device was indeed cube-shaped, and the other Fire TV dongle that appeared in the leak turned out to be the real thing. That's not to say that the design of the Fire TV Cube couldn't have changed in the ensuing months, but everything seems to be pointing to that initial leak.
As for the specifications of the device, the first report claimed that the Cube "combines the functionality of a Fire TV, an Echo Dot, and an IR emitter […] into a single device." The holes on top of the device are said to "accommodate its array of far-field microphones," which will allow users to issue voice commands.
Following the publication of Wednesday's report, Amazon issued the following statement to AFTVnews:
This was not an announcement, just a Webpage. More details are coming soon.
In fairness, we have no idea what the Fire TV Cube will actually turn out to be. While the initial leak has proven to be reliable so far, anything could have happened in the interim. That said, we're betting that the official reveal of the box in the image at the top of this post is coming in the next few weeks or months.