Apple's design language has a major influence on smartphone design in general, since so many companies look at the iPhone for inspiration. But Apple's iPhone design isn't perfect. Just look at the protruding rear camera that hasn't been addressed for three years, and that is not going away anytime soon. Similarly, the antenna lines on the back of the iPhone are also a "problem" that we have to deal with. These are the kind of compromises that Apple has had to make to offer users powerful cameras and sturdy aluminum unibody designs. But the iPhone 8 may bring over the worst design compromise yet.
Assuming all the leaks we've seen recently are accurate, the iPhone 8 will have thin bezels, making room for a large display in a body that'll be about the same size as current 4.7-inch iPhones. But at the top, a complex array of front-facing cameras and sensors will take up a portion of the screen, creating an uneven bezel.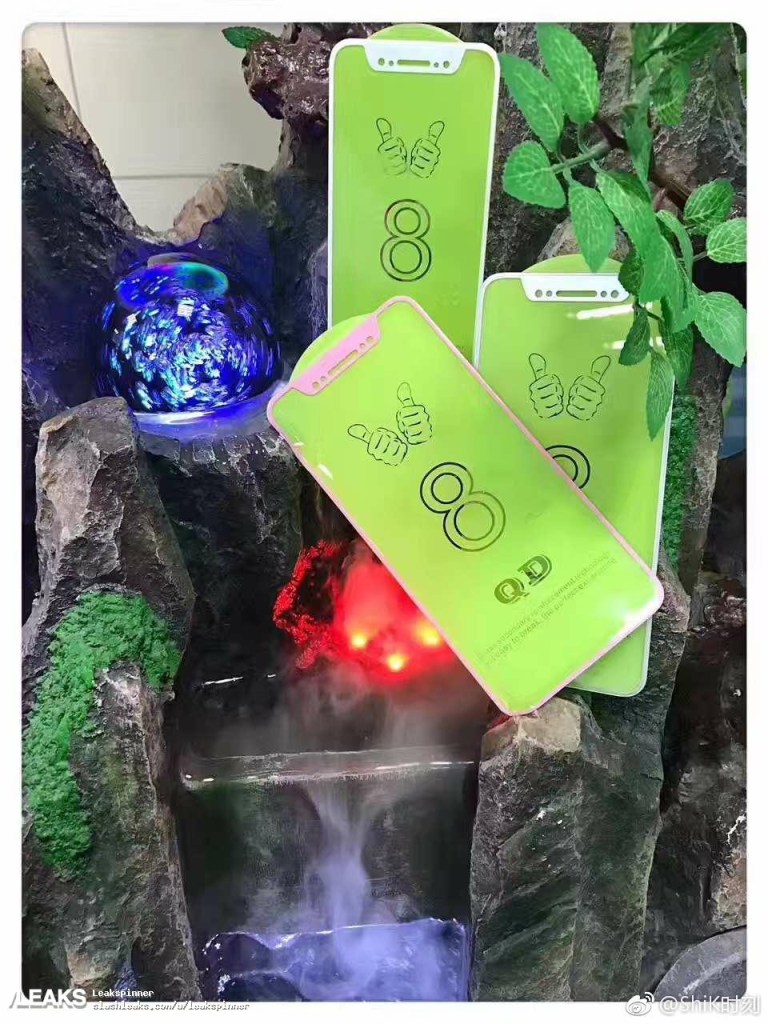 Images posted on Weibo (via SlashLeaks ) show screen protectors made for the iPhone 8 that reveal how large that bezel might be, and how much display real estate it'll eat up. They also suggest the iPhone 8 will come in a variety of colors that will be paired with white and black bezels.
If Apple's iPhone 8 does look like this, it's likely that Apple will come up with software tricks that will prevent the bezel in the middle from cutting into the content displayed on the screen. After all, Apple would never allow the bezel to bite into photos, videos, and or the iOS 11 UI, would it?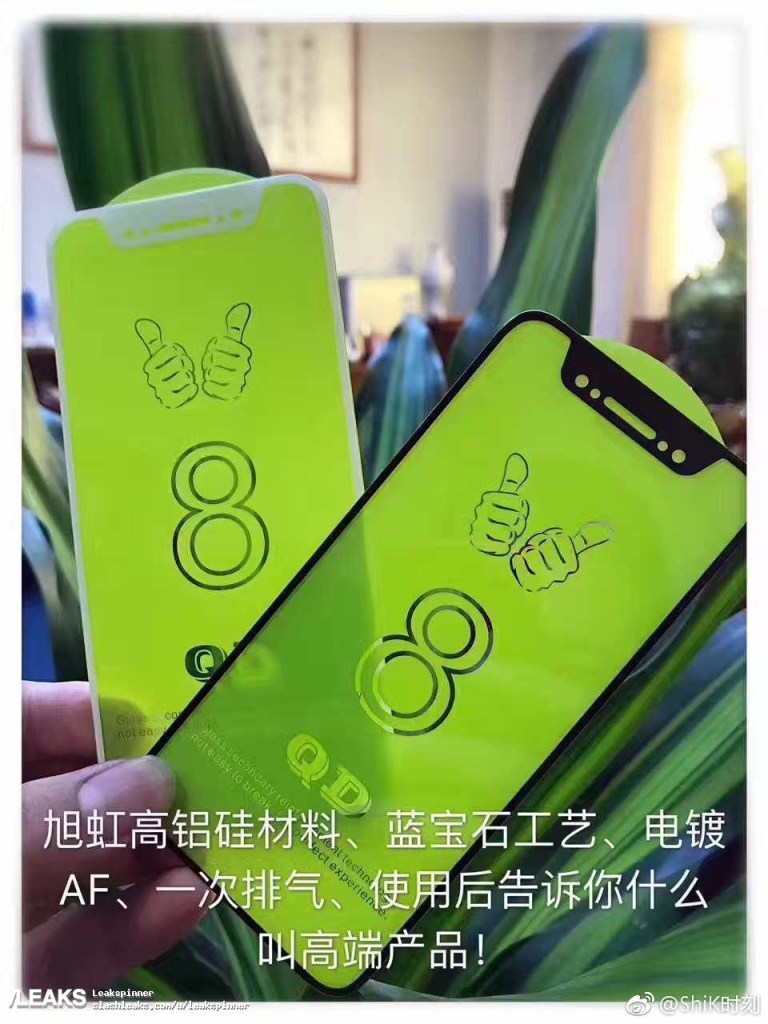 If accurate, these images also seem to imply that the most elegant solution that would fix this particular problem isn't yet here, as the available technology doesn't allow it. Apple has envisioned displays with the speaker and front-facing cameras beneath the screen. With these elements effectively disappearing under the display, there wouldn't be a need for a cutout at the top.
Apple should unveil the iPhone 8 during a special event in mid-September, at which point it'll thoroughly explain the iPhone 8's new design.