Apple's AirPods are one of the hottest products Apple launched last year, but there's always room for improvement. Apparently, Apple seems to agree, at least according to a new revelation that suggests the next-gen AirPods will bring over some of the features you've been waiting for.
According to a new patent first found by Patently Apple the future AirPods will come with a brand new type of case.
In addition to charging the AirPods when not in use, the case could charge other devices wirelessly, including the iPhone and Apple Watch. The feature essentially transforms the case into a power pack that could prolong the life of your iPhone by a few hours in certain cases. Naturally, the flip side is that AirPods charging would take a back seat.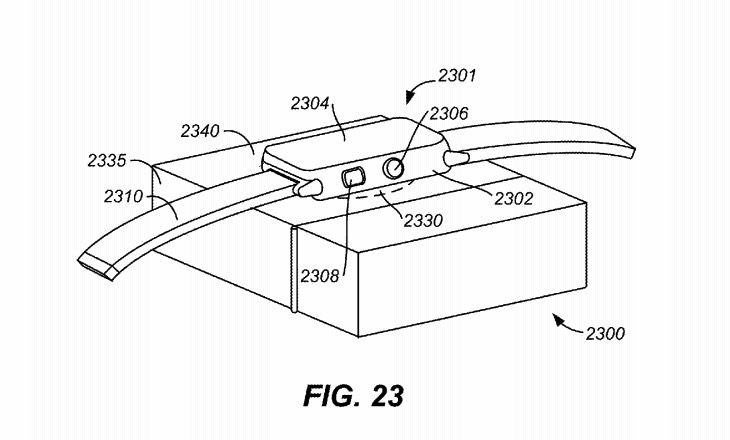 "Such devices can include, for example, portable music players (e.g., MP3 devices and Apple's iPod devices), portable video players (e.g., portable DVD players), cellular telephones (e.g., smart telephones such as Apple's iPhone devices), video cameras, digital still cameras, projection systems (e.g., holographic projection systems), gaming systems, PDAs, as well as tablet (e.g., Apple's iPad devices), laptop or other mobile computers. Some of these devices can be configured to provide audio, video or other data or sensory output," Apple explains.
That's certainly an interesting finding, which seems to offer quite a few gems. Apple is apparently working on adding wireless charging to a bunch of devices, including iPhone and Mac. Furthermore, that holographic projection system sounds like some sort of augmented reality solution.
The iPhone 8 is rumored to support wireless charging, so it'll be interesting to see whether the next-gen AirPods case can be used as a mobile charger for the handset. On top of that, the patent indicates that Apple's next-gen AirPods case may also be water-resistant. Does that mean second-gen AirPods will also be water-resistant?
The US Patent & Trademark Office published a bunch of AirPods-related patent applications on March 30th, all filed in September 2016, including patent application number 2017009439 that mentions these potential new features.