Most TV sets are smart these days, so they're ready to stream content from your favorite subscriptions as soon as you set the appropriate apps up. But you can always get Apple's Apple TV 4K streaming box to upgrade your entertainment experience and take advantage of some of its additional features. The Apple TV box also acts as a smart home hub, which lets you control various smart devices working in your home. In what follows, we'll show you a few handy Apple TV features you should use.
Set up multiple Apple TV users
Not all Apple devices support multiple users, as not all are meant to be shared that way. Apple TV is one of the ones that do support multiple users, a feature you should be using in a home with multiple people enjoying the Apple TV device.
You can set up multiple Apple TV accounts, which, in turn, will let people experience customized Apple TV experiences. Each profile would have access to its own Apple TV app, Apple Music, and App Store apps. That's because each user will sign in with their own Apple ID. Users can customize the interface as they would on any other Apple device.
You can add multiple family members or friends to create profiles on Apple TV from the Settings app. Go to the Users section to invite others. Alternatively, go to the Home app on your iPhone, iPad, or Mac, look for Settings, and invite people.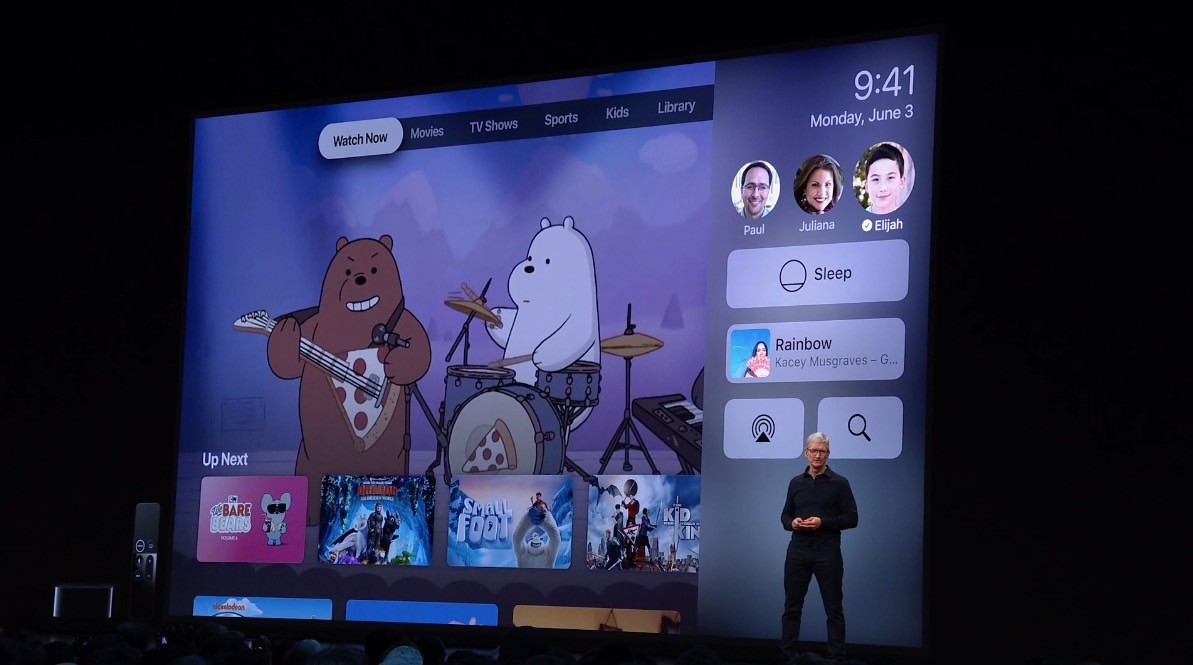 Use your iPhone to enter text faster
Since the iPhone is one of Apple's devices you can use to control the Apple TV hardware, it also acts as a handy keyboard. And you'll need keyboard access on Apple TV and any other streaming box connected to your TV set.
Entering usernames and passwords using the Apple TV remote is hardly a great experience. That's where the iPhone will come in handy. And yes, an iPad would be even better.
The best part about using an iOS or iPadOS device to enter text on Apple TV is that you don't have to do anything to set it up. Simply have the iPhone or iPad nearby when entering text. The devices will get a notification prompting you to use the iPhone or iPad as keyboards.
Balance display color with the iPhone
There's an additional use for the iPhone when it comes to your Apple TV experience. You can use the smartphone to calibrate the display of your TV. As SlashGear points out, you'll need an iPhone with Face ID running iOS 14.5 or later.
Open the Settings app on iPhone, select Video and Audio, and look for Calibration and Color Balance. The Apple TV will invite you to follow prompts that let you use the iPhone to calibrate the color. Bring the iPhone close to the TV, flip it around so the Face ID camera points to it, and hold the phone so it fits a box that Apple puts up.
The iPhone and Apple TV will work together to calibrate the display.
Download the Apple TV app
It's confusing at times, but Apple TV users already know that Apple also has an Apple TV app. You should use the Apple TV app on your Apple TV device to access content from Apple TV+, iTunes, and MLS.
The Apple TV also offers access to streaming services like HBO Max or Showtime, although Netflix is one exception. Once you've logged into these apps using the single sign-on option, you'll have an easier time keeping track of the content you watch.
Make sure to enable Up Next from the Settings app to show up at the top of the home screen. The menu will list all the shows you've started, regardless of the streaming service. Again, Netflix is an exception, as those titles won't appear here.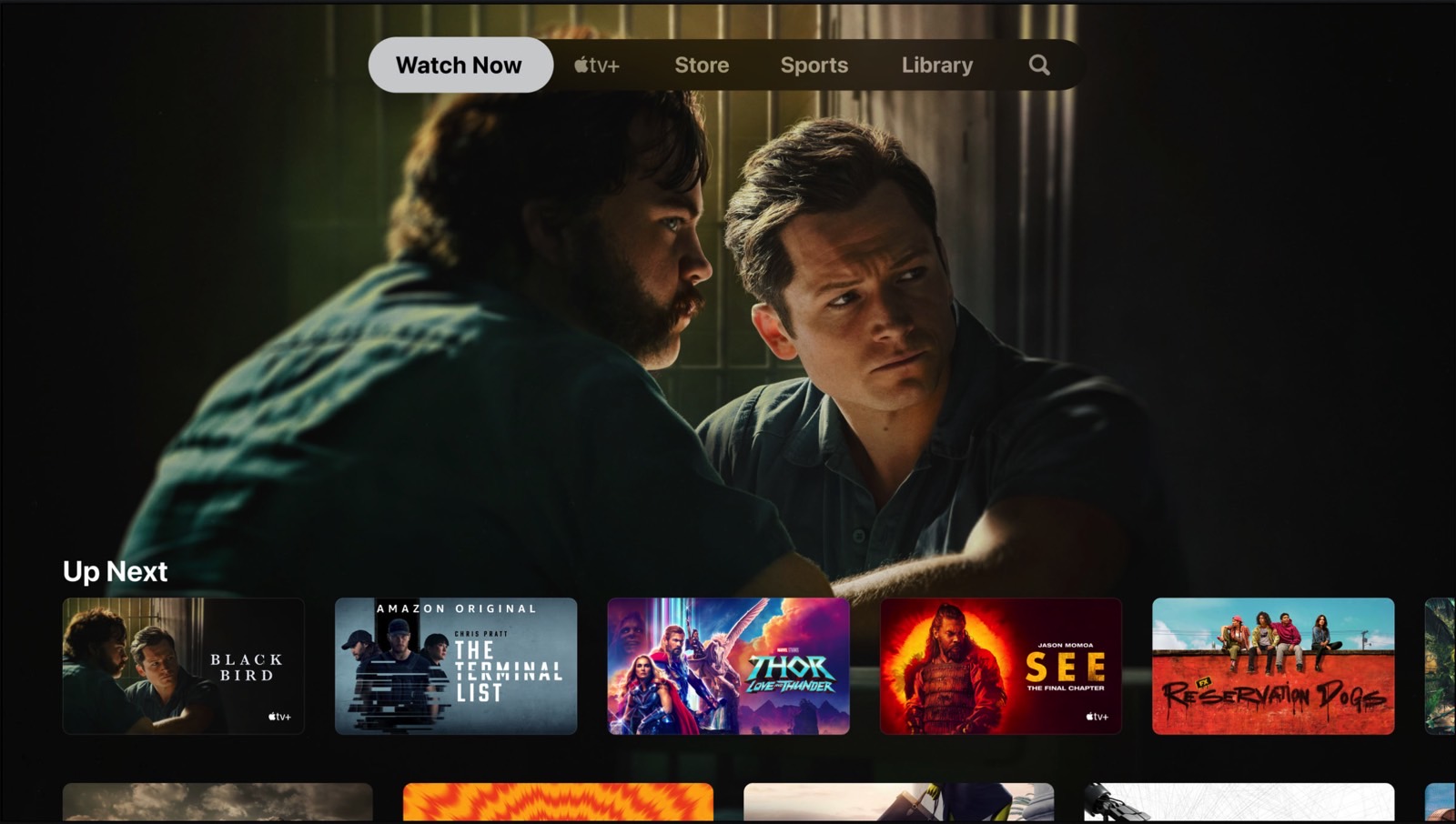 Use Apple TV to upgrade your sound experience
If you own an Apple TV streaming box, you can use it to improve your sound experience while watching content. The simplest way to do it is by adding Apple's smart speakers. The Apple TV supports the HomePod and HomePod mini, and you can set them up from the Home app on your Apple devices or the Settings app on your Apple TV.
But you can go further than that and have your Apple TV play audio from any device connected to the TV. The key thing to do here is to connect the Apple TV via HDMI to your TV using the TV port marked eARC or ARC. Once that's done, turn on the TV to enable HDMI-CEC.
Set up the HomePods as the default audio output on the TV and then finalize the setup inside the Apple TV's Settings app. To complete the setup, you'll be looking for the Play Television Audio option under Audio Return Channel.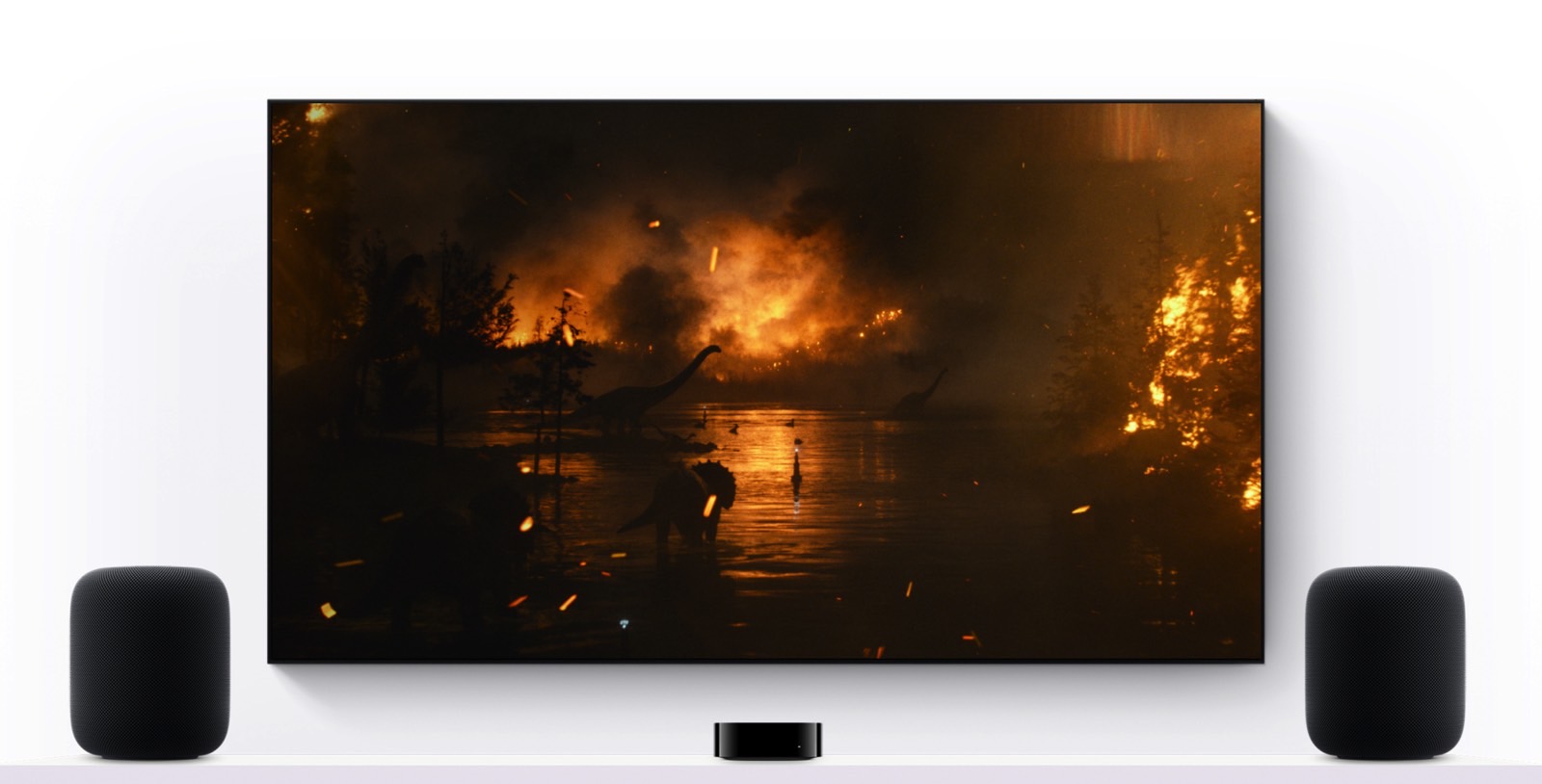 Use Apple TV to manage your smart home
I've already mentioned that the Apple TV can act as a home hub to control your smart hub devices. But you have to ensure you have the proper hardware to do it. Almost any Apple TV 4K 2021 or later will do, except for the $129 2022 model.
The main reason you should use an Apple TV to control your smart home is that it lets you do it from afar. That's an important feature, especially if you're continuously expanding the number of smart gadgets in your home. You'll want to control some of them remotely, like setting up thermostat temperature, turning on the AC, managing your home security system, and having your robot vacuum do its rounds.
Setting the streaming box as a home hub is easy. Go to the Settings app, and ensure you're the default user and that you're using the Apple ID associated with all the other smart devices. Next, look for AirPlay and HomeKit to select a Room for the Apple TV.