If you've read our Apple TV Plus guide, you know that things are really starting to heat up for Apple's streaming service. There are so many great TV shows and movies available to stream now, and it still only costs $6.99 per month. Of course, the best way to stream Apple TV Plus is with an Apple TV 4K set-top box, and Best Buy has some impressive deals on the 2nd-generation model right now.
The Apple TV 4K (32GB) is on sale for $104.99, down from its $180 retail price at Best Buy. Or, you can upgrade to the 64GB version for just $10 more.
Apple TV 4K 32GB (2nd Generation) Streaming Media Player with tvOS
$104.99 (save $75)
Ted Lasso alone is more than worth the cost of an Apple TV Plus subscription. Add in content like Severence, Foundation, CODA, and more, and you've got a pretty impressive lineup for just $6.99 a month.
Of course, Apple offers its streaming service on just about every major platform these days. That includes Fire TV, and there are some terrific Fire TV Stick deals that we told you about recently.
But if you have an iPhone and you're a fan of Apple's software ecosystem, you're probably going to enjoy the Apple TV a whole lot more than a Fire TV Stick or a Roku device.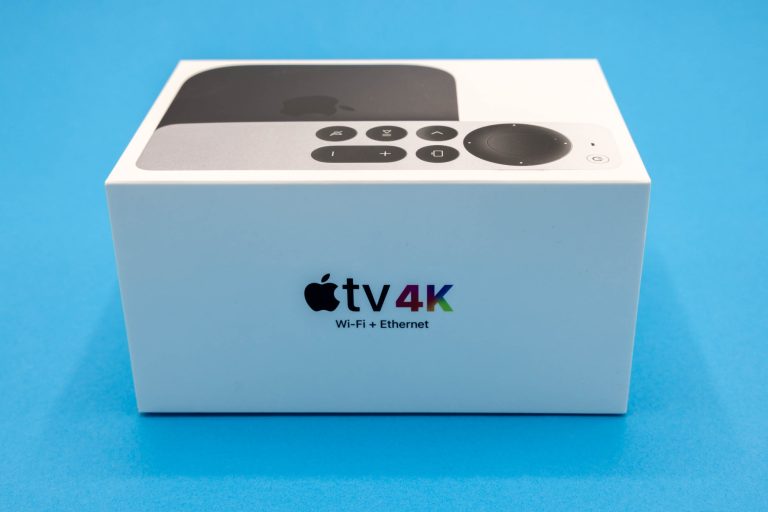 Apple's 2nd-generation Apple TV 4K devices are very popular among our readers. I have several of them in my own home, and I like them so much more than my Fire TV Sticks.
Not only is the UI so much faster, but it also looks just like an iPhone or iPad. You can even use many of the same apps as you do on your other Apple devices. And needless to say, the Apple TV 4K supports every other major streaming service including Netflix, Hulu, HBO Max, Amazon Prime Video, and more.
The 2nd-generation Apple TV 4K still has a retail price starting at $179.99 at Best Buy. Today, however, there's a $75 discount on the 32GB model that drops it to $104.99. Or, as we mentioned, you can double the storage and get the 64GB version for $114.99 instead of $199.99.
Apple TV 4K 32GB (2nd Generation) Streaming Media Player with tvOS
$114.99 (save $85)
The newer Apple TV 4K 3rd-Gen model doesn't cost much more, with a retail price starting at $129.99. It's not a very big upgrade though, so you might just want to save a few extra bucks instead.