On October 14, skywatchers all throughout the central United States will be staring up at the sky, watching as the moon eclipses the sun in a rare annular eclipse known as a "Ring of Fire." But while we're all busy staring up at the sky, some NASA scientists will be busy launching three eclipse rockets to study the atmosphere during this iconic time.
The three rockets that they're set to launch are known as sounding rockets, and they'll take off from White Sands Missing Range in New Mexico, where the rockets will barrel their way into our planet's ionosphere. During the upcoming eclipse, the temperature and density of the ionosphere will drop dramatically, and NASA wants to study those effects in greater detail.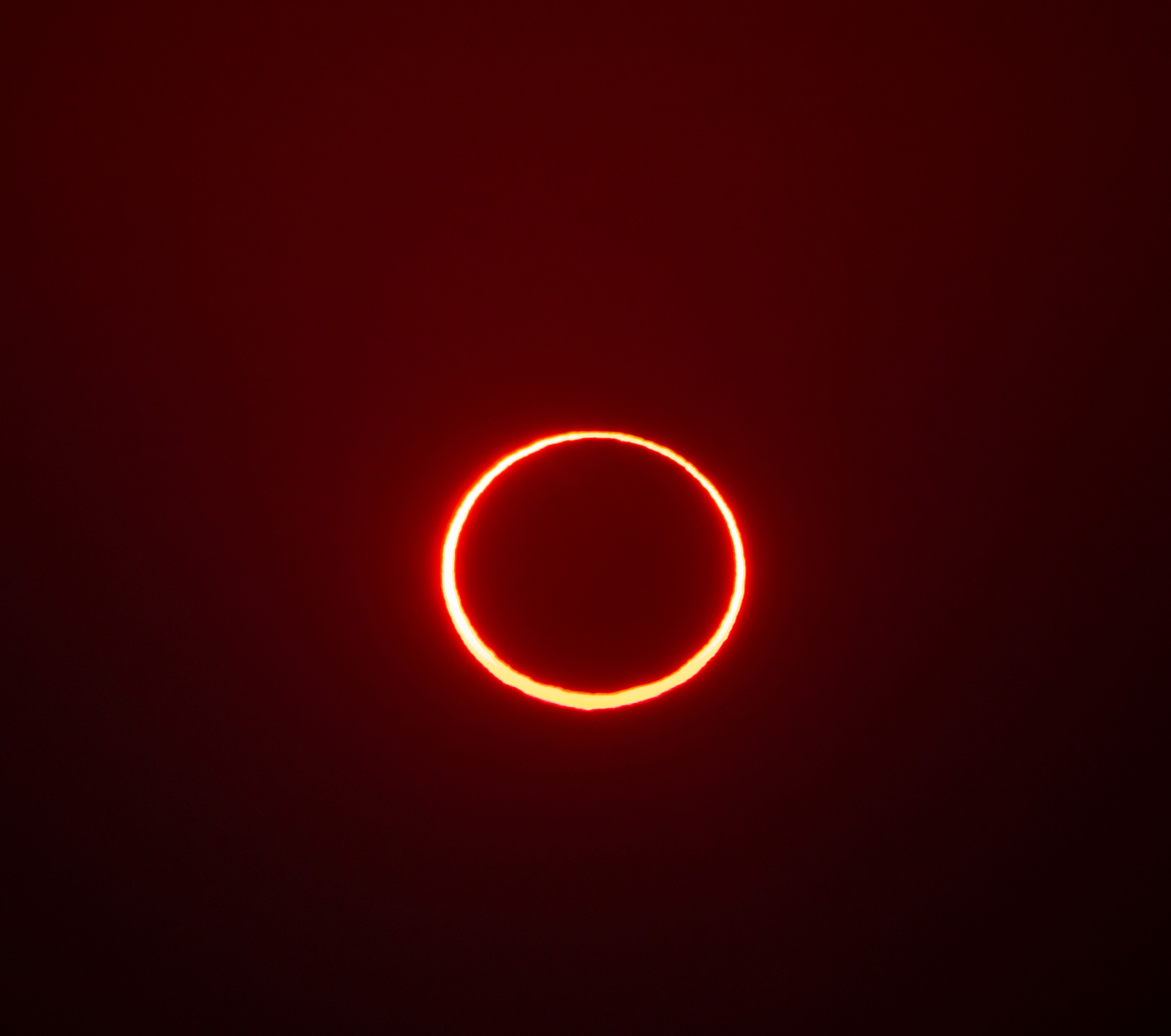 "If you think of the ionosphere as a pond with some gentle ripples on it, the eclipse is like a motorboat that suddenly rips through the water," Aroh Barjatya, a professor of engineering physics at Embry-Riddle Aeronautical University, explained in a statement posted by NASA. Barjatya is one of several scientists who will take part in the eclipse rocket launch later this month.
Barjatya says that the eclipse will create a wake within the ionosphere similar to how a boat passing through water leaves a wake behind it. During 2017's total solar eclipse, several instruments throughout North America saw interference from the intense changes in the ionosphere. Barjatya says understanding how the ionosphere changes, and how it affects GPS and radio signals is going to become even more important as we move further into space-based assets.
The mission that will launch the eclipse rockets into the ionosphere on the day of the eclipse is known as Atmospheric Perturbations around the Eclipse Path, or APEP. APEP is also the name of the Egyptian deity of darkness who would chase the sun god Ra, his arch nemesis, across the sky. Whenever he caught Ra, an eclipse would occur. It's a fitting name and one that will also carry on to a secondary mission for the rockets next year when a total solar eclipse covers much of North America.