The Sonos Move 2 is a little big and bulky, but if portability is second to sound for you, it's an excellent option.
Pros
Sleek design
Excellent audio
Good battery
Reliable connectivity
Cons
A bit bulky
A little pricey
Sonos has arguably become the king of consumer-prices home speakers, thanks largely to speakers like the Sonos One, newer Sonos Era 100, and its soundbars like the Sonos Arc and Beam. But these are all stationary speakers, designed to live in a specific spot, near a power outlet, all the time. Portable speakers are a little trickier. They have to be able to connect to your phone on the go, offer a decent battery life, and even have water resistance for those pool-side listening situations.
And Sonos thinks it has the solution to that too. The original Sonos Move was a solid product, however ultimately it was still better-suited to at home use than a truly portable experience. The new Sonos Move 2 aims to correct that, with an apparently improved battery life, more features, and a slightly revamped design.
How does the Sonos Move 2 do in the real world? I've been using it to find out.
Sonos Move 2 design
The Sonos Move 2 is built to feature the same overall design language as other Sonos speakers. That's to say, it's built from premium metal and plastic, comes in either black or white, and overall, it looks great.
The speaker is a little larger than a speaker like the Sonos Era 100, for example, coming in at 9.53 inches tall, 6.29 inches wide, and 4.96 inches deep. It's also relatively heavy, at 6.61lbs. It's more or less the same size and weight as the original Sonos Move speaker, though.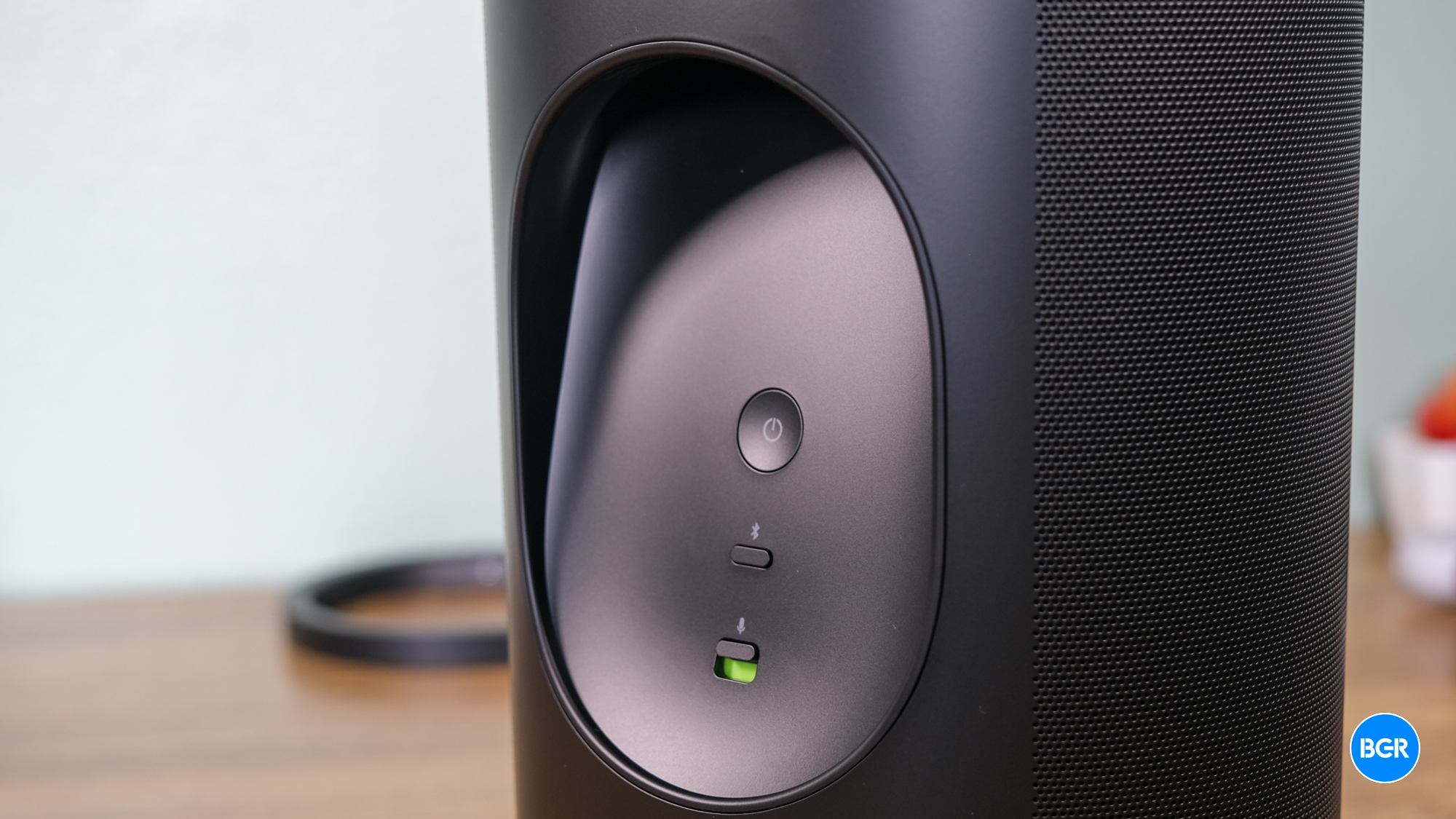 On the top of the speaker can be found playback controls and a button for the voice assistant, while on the back can be found a power button, a Bluetooth button, and a microphone on/off switch.
In the box, the speaker comes with a ring that serves as the charging dock. The ring has two metal pins on the back, and you'll simply place the speaker on the dock to charge it. I found it easy to align the charging pins, and while I do think the base looks a little basic on its own, most will probably leave their speaker on the base most of the time. The buttons and switches all felt clicky and premium, which is always nice. On the back, there's a little handle, which makes it easy to pick up and carry around the speaker.
There's also a USB-C port on the back, which can be used to play wired audio through the Sonos USB-C dongle. Alternatively, you can charge your phone through the port.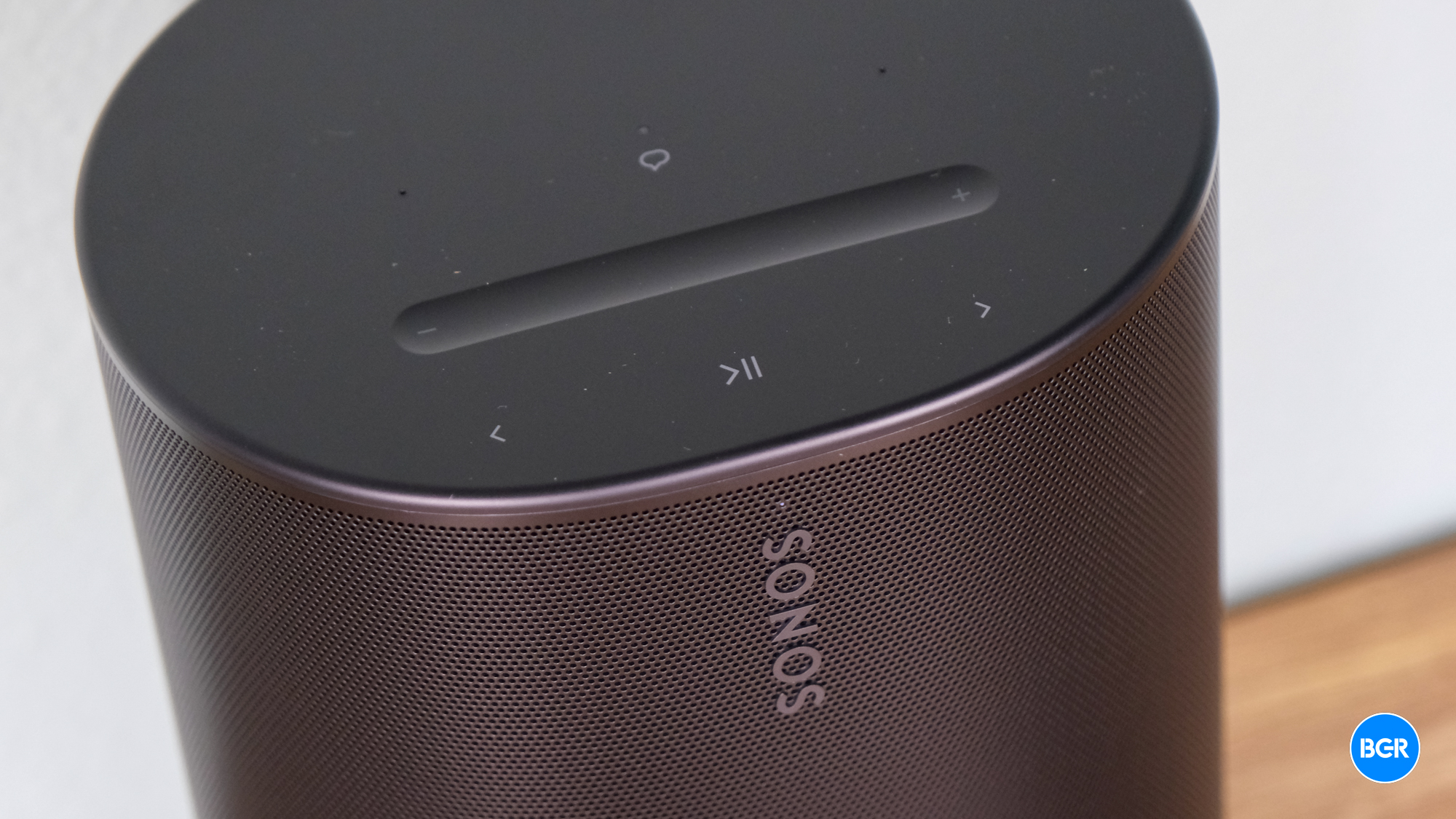 Overall, I quite like the design of the Sonos Move 2. I do think that as far as portable audio goes, many will want something smaller and lighter — and those customers should consider the Sonos Roam instead.
Sonos Move 2 features
The original Sonos Move was relatively feature-rich, and the Sonos Move 2 continues that. Like other Sonos speakers, the Move 2 works through Wi-Fi whenever you're at home, which also enables AirPlay 2. And, it has a Bluetooth radio, so you can connect your device to it when on the go, or allow guests to connect to the speaker — and when doing so, you can sync your audio across your other Sonos speakers.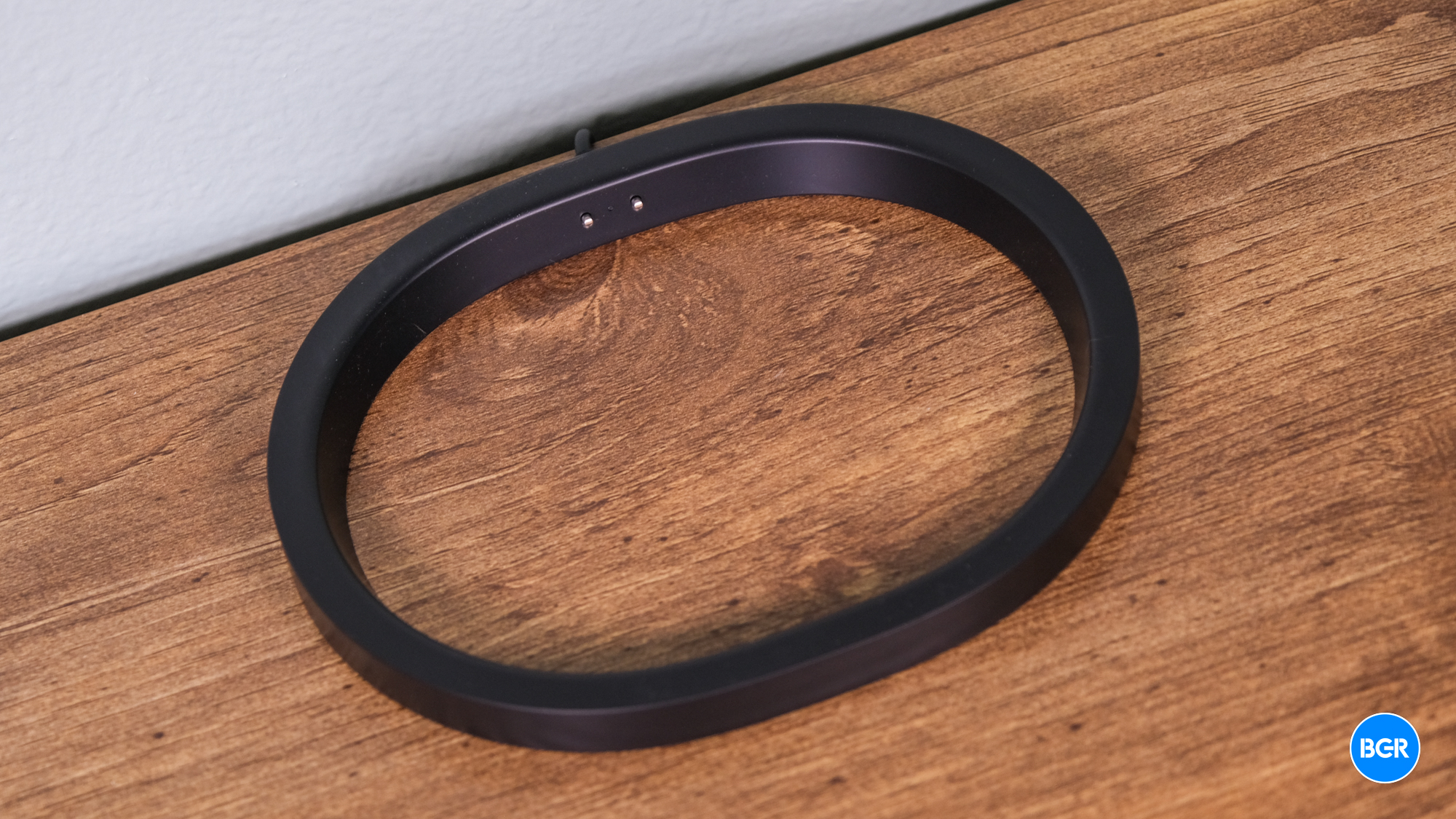 The battery life on the Move 2 is improved too. The speaker now has a battery life of up to 24 hours, which is quite good. That's up from the 10-hour battery life on offer by the original Move — a massive improvement. Of course, the battery you achieve will depend on things like how loud you listen to music, but still, a better battery life is always better.
The speaker supports Alexa and Sonos' own voice assistant, but it does not support Google Assistant.
Sonos Move 2 app
Like any other Sonos speaker, the Sonos Move 2 works with the Sonos app — which I've long found to be a relatively well-designed app. To be fair, the majority of the time, I don't actually use the Sonos app, except to set up a speaker and when I'm testing it. Instead, I usually connect to speakers through AirPlay, using other apps like the Apple Music app.
Still, most will be able to navigate the Sonos app without issues. The app is pretty good at detecting nearby speakers that haven't been set up — allowing you to simply tap the prompt to connect the speaker to your system. Right after setup, I was prompted to update the speaker, and while the prompt said this would take up to 5 minutes, for me it only took one or two.
Within the app, you can also set up things like Trueplay, which works a little different on the Move 2 compared to other Sonos products that are designed to be stationary. Sonos says the Move 2 can calibrate its tuning automatically, which means that the speaker tuning may change a little as you listen. I found it to work quite well, however most won't need it enabled, necessarily.
Sonos Move 2 sound quality
Ultimately, of course, the most important thing to consider is audio quality — and no surprises here, the Sonos Move 2 sounds great.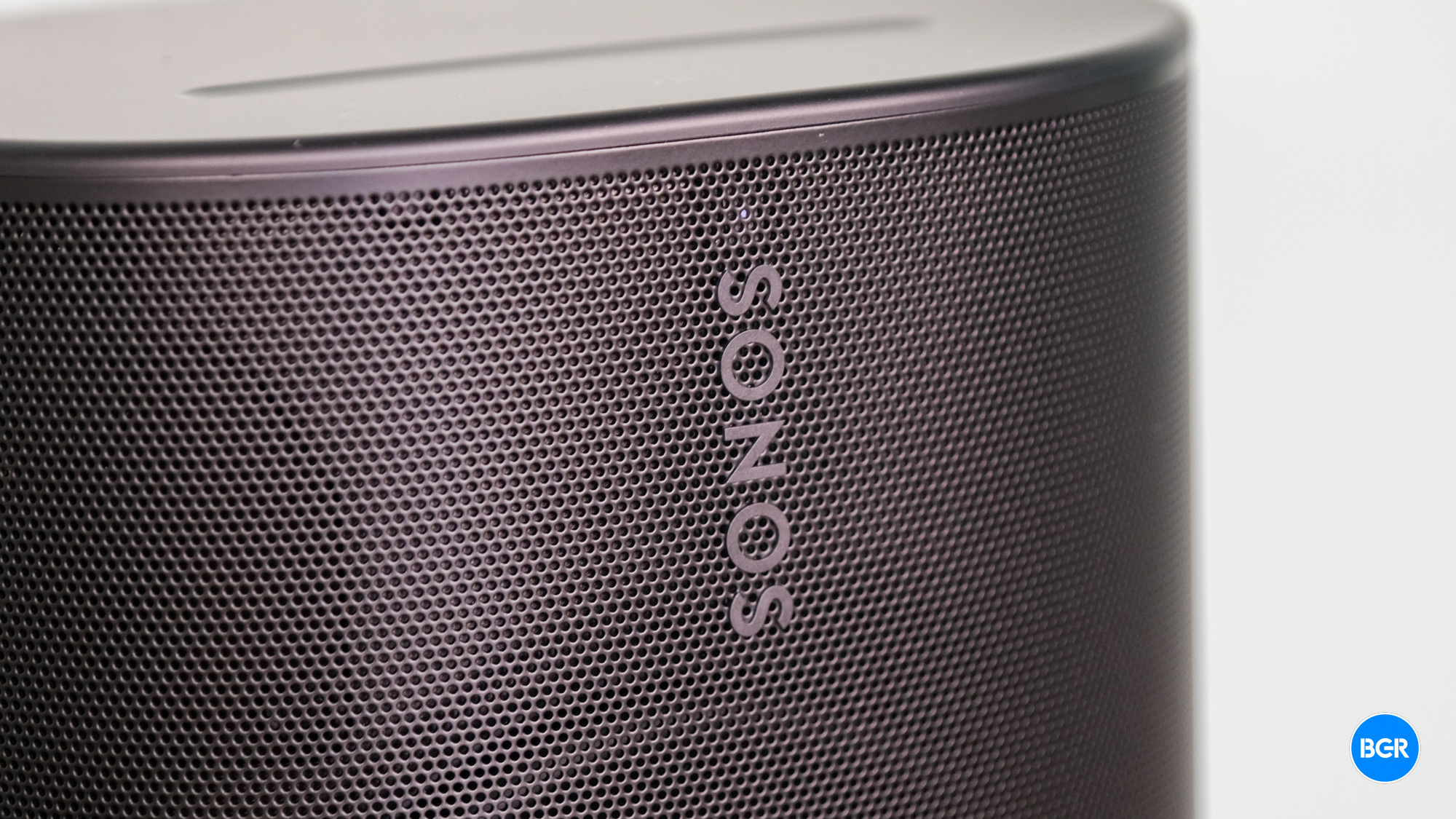 The speaker, for starters, offers deep, booming bass that doesn't get overly muddy, and thankfully doesn't get over-prioritized, no matter what kind of audio you're listening to. On AC/DC's Back in Black, the speaker added a little oomph to the relatively weak kick drum, while on something like Kendrick Lamar's Alright, the bass was full and heavy.
The mids were pretty well-tuned too. Like many other consumer products, the mids felt slightly scooped — meaning that they were a little de-emphasized compared to the bass and high-end. Thankfully, however, it didn't feel to me like the audio was overly tuned though, and the mids were still more accurate than much of the competition.
The highs were relatively detailed and crisp, though to my ear, perhaps not quite as crisp as the similarly-priced Sonos Era 300 speakers. Still, I found the speakers to generally offer a good amount of clarity, which always helps make for a better sound overall.
Conclusions
The Sonos Move 2 is another great speaker from Sonos. As far as portable speakers go, it's a little heavy, a little pricey, and a little big — but if you're looking for a speaker that can mainly live in the dock, and occasionally come out with you, then it may be worth considering. If, however, you're more in the market for a true portable speaker, then it may be worth considering the Sonos Roam 2 instead.
The competition
If you have a Sonos system and want a powerful portable speaker, then there really isn't all that much competition — the Sonos Move 2 is the way to go. If you're just looking for a portable speaker, however, there are tons of great options out there. For example, there's the JBL BoomBox 3, which is also relatively heavy, but also produces an excellent audio quality at a lower price. Ultimately, I find the Move 2 to be a more elegant solution overall, though.
Should I buy the Sonos Move 2?
Yes. It's a great speaker with an excellent audio quality.