The Hisense U8K isn't perfect, but it is the best-looking TV in the sub-$2,000 price range.
Pros
Stunning image
Improving audio
Google TV works well
Inexpensive
| Buy From | List Price | Sale Price | |
| --- | --- | --- | --- |
| | $1,399.99 | $999.99 | See It |
Hisense has been on a roll. While the likes of Samsung and LG still offer the best TVs in the upper price ranges, in the midrange and low-end, it's TCL and Hisense that are in a years-long battle for supremacy. A few years ago, TCL was well and truly the winner there — but over the past year or so, that has been changing, especially with the development of Hisense's U8 series.
The latest in that series is the new Hisense U8K, which takes everything that was great about the U8H, but adds more dimming zones, more powerful speakers, a higher brightness, and more. It offers a mini-LED backlight like all Hisense TVs from the U6 series and up, and it continues the use of Hisense's ULED technology.
So, for this generation, does Hisense continue to reign supreme in its price bracket?
Hisense U8K design
The overall design of the Hisense U8K remains mostly unchanged compared to the last-generation U8H, though that's not necessarily a bad thing. I've been using the U8H for the past year, mounted to the wall, so for the most part, the design of the feet, for example, hasn't really mattered to me. I still quite like the design of the feet on the U8K, though. They have cable management clips for a cleaner look, and they can be mounted in two positions. In the wider position, I was easily able to fit a Sonos Beam soundbar between them — but not the much wider Sonos Arc.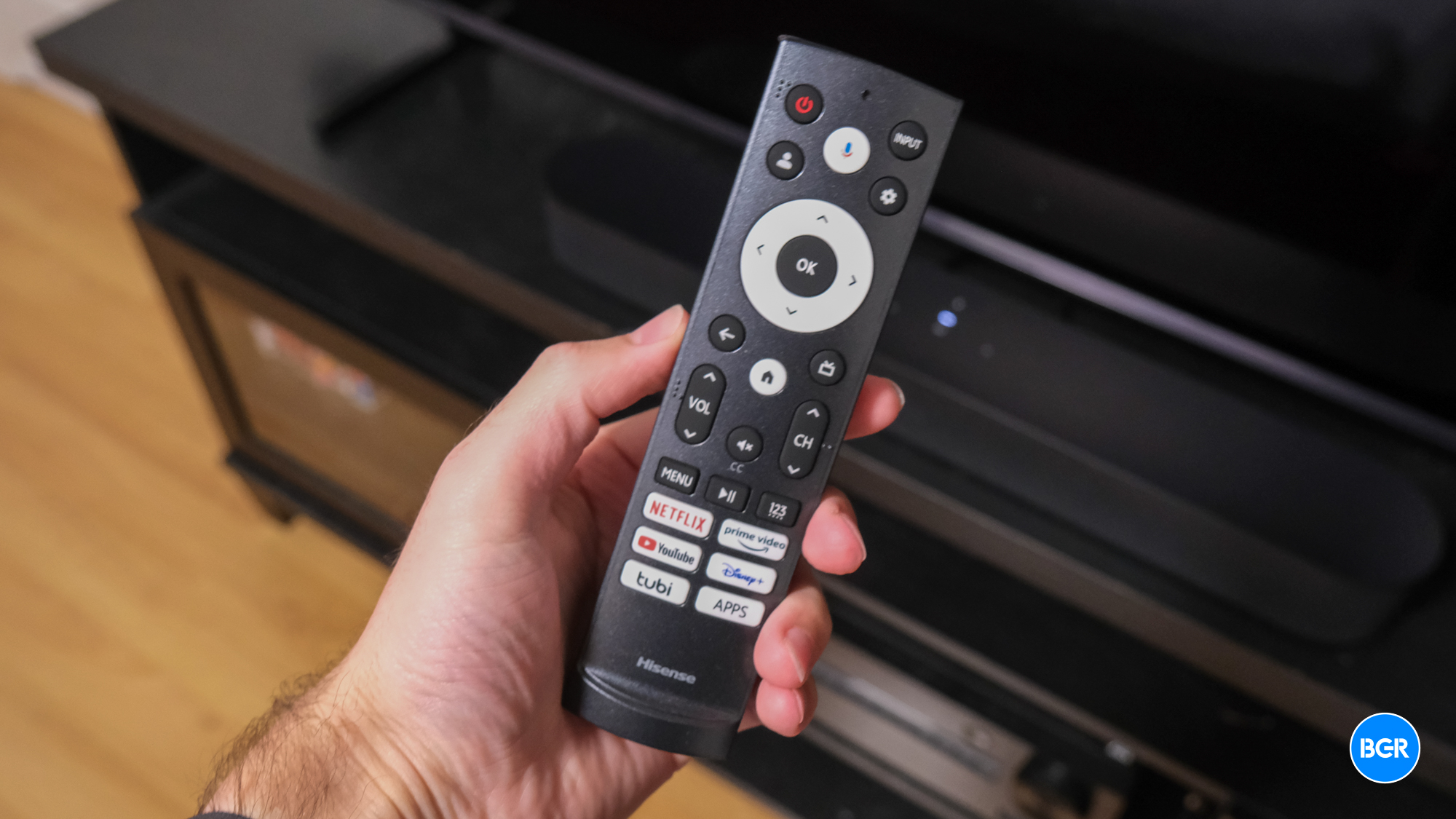 Everything else about the TV's design is mostly to be expected. It has relatively thin bezels around the screen, with a thicker bezel along the bottom. Like other Hisense TVs, there's a small module in the center of the bottom with a microphone array, which can be used to access Google Assistant even when the TV is off.
On the back of the TV, facing the left side of the screen, are the selection of ports. Here, you'll get four HDMI ports, with two of them being HDMI 2.1 ports that support 144Hz — and one of those is the eARC port. The other two are limited to HDMI 2.0. I hope that Hisense starts including four HDMI 2.1 ports in the near future — especially considering the fact that many high-end models these days have four of the latest-gen ports.
The design of the remote isn't really anything to write home about. It's mostly aimed at controlling software, and it's built out of plastic. It does have a hefty six quick access buttons, including Netflix, Prime Video, YouTube, Disney+, Tubi, and an apps button, which I like.
Generally, the Hisense U8K's design isn't necessarily all that interesting, but it still looks mostly premium and well-designed.
Hisense U8K software and features
Like most of Hisense's modern TVs, the U8K comes pre-loaded with the Google TV operating system, which has gotten better over the years. These days, it's full-featured and easy to navigate.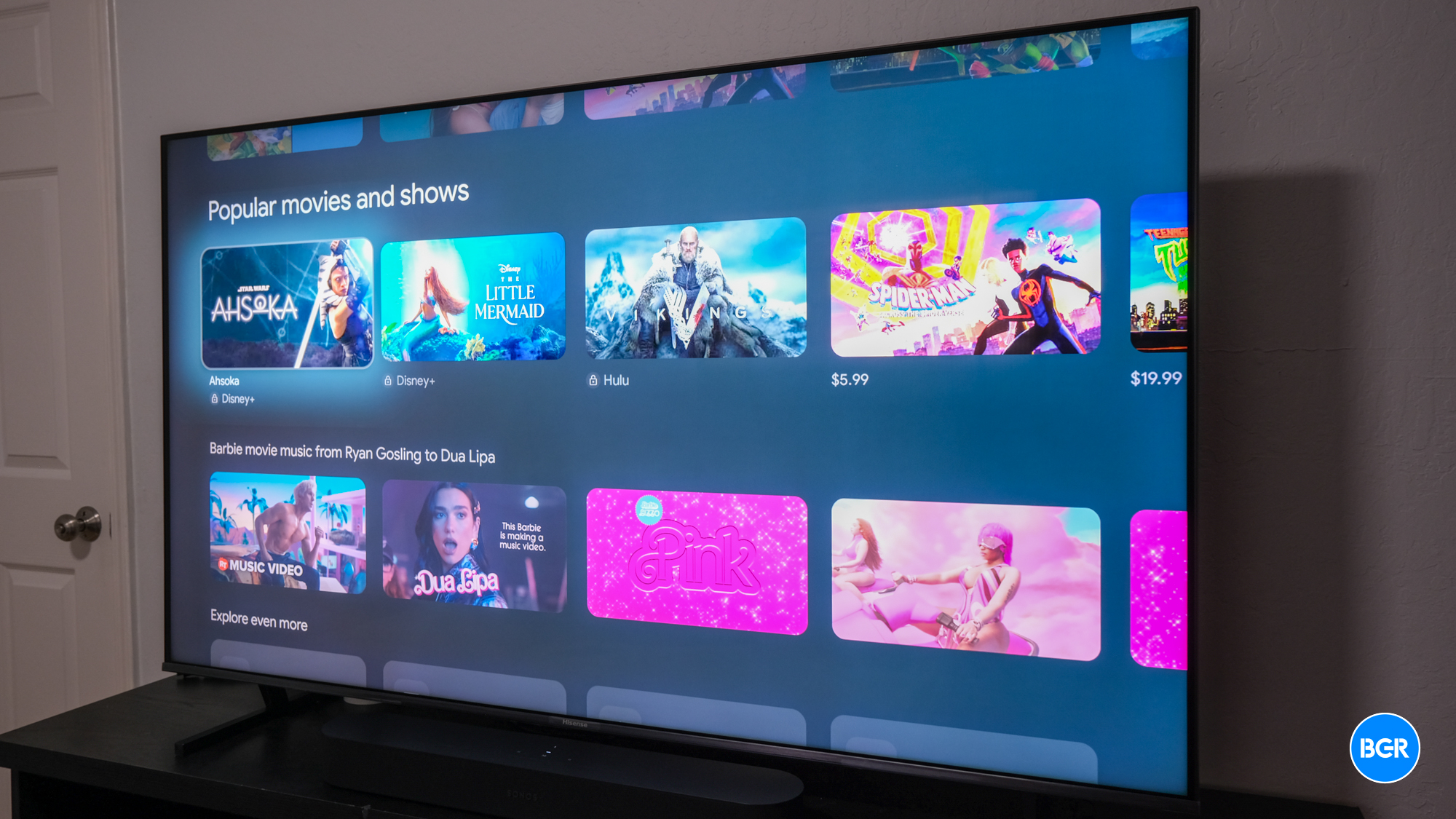 Google TV is generally good at offering suggested content recommendations, with rows of apps and their content further down the interface. For the most part, I found that the TV was able to navigate Google TV smoothly, however, Google TV is still a relatively processor-intensive operating system, and at times it did stutter a little.
The TV also offers some features for gamers to tweak their gaming experience. When you first connect a console, you'll be able to adjust things like refresh rate, HDR, and more. It was relatively easy to use and worked well.
Hisense U8K performance
Of course, ultimately, it's the TV's performance that matters most — and this TV performs excellently. The Hisense U8K has a 4K resolution (despite the product name) and supports Dolby Vision. We're reviewing the 65-inch model, which has an impressive 1,008 dimming zones. According to Hisense, it has a maximum brightness of 1500 nits. However, it has been measured as offering a higher peak brightness in many situations. Safe to say, this TV gets very bright.
In standard dynamic range, the TV was indeed able to deliver a very bright viewing experience overall — and at times, you might find it to be too bright. In SDR, there are a number of different picture modes to choose from, including a Filmmaker Mode that's built to offer better color accuracy.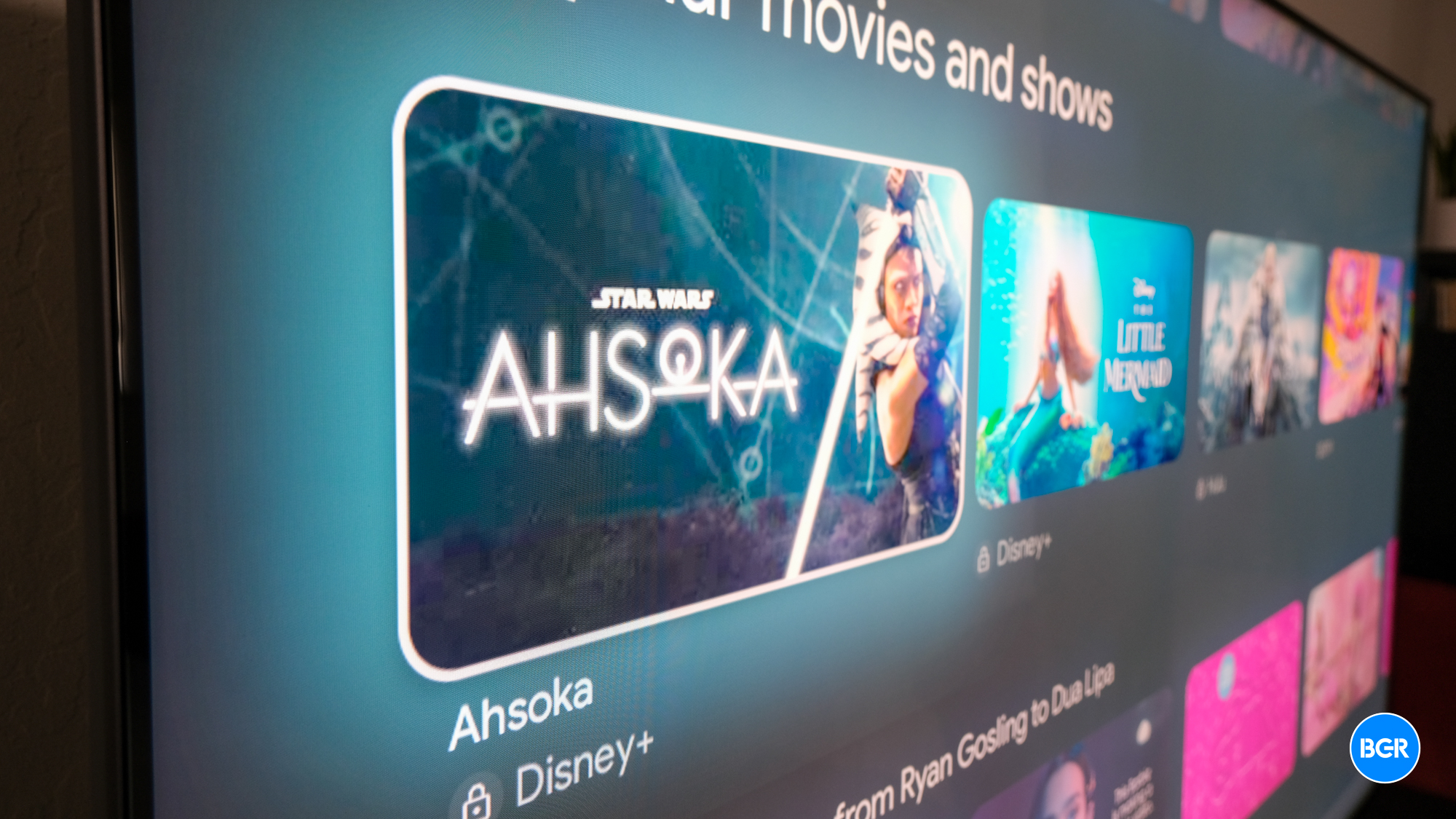 Of course, the real advantage of all that brightness is for better contrast in HDR mode. In HDR modes, the TV is able to deliver sizzling highlights, and when combined with those deep black levels, thanks to the many dimming zones, you'll get a more realistic image overall. Those black levels really are quite good and well-controlled. I never really experienced much in the way of blooming.
The TV was pretty good at handling motion as well. You will want to tweak motion settings out-of-the-box, but overall, it was relatively good at removing judder. And it was good at upscaling lower-resolution content.
The Hisense U8K is an excellent option for gamers who want a high-performance TV, too. It supports a VRR and up to 120Hz on modern consoles, ensuring that gameplay is relatively smooth at all times.
Ultimately, the Hisense U8K is able to deliver incredibly well in the performance category. In fact, it outperforms many of the much more expensive options out there, and while the most expensive TVs are still better, if you're looking to spend $2,000 or less, then the Hisense U8K is probably the best performer.
Hisense U8K audio
Hisense has upgraded the speakers in the U8K, to a 2.1.2 speaker system. Indeed, the speakers on the TV were quite powerful, and I found that they easily got loud enough to fill a medium-sized living room.
The bass was deeper than many other built-in TV speakers. However, it still wasn't as pounding as you would get from an actual subwoofer. Likewise, the highs weren't bad — but they weren't as detailed or clear as those you'll get from even an entry-level soundbar.
Conclusions
The Hisense U8K, once again, is an incredible option. The TV boasts an image that punches far above its class, and while its design isn't as premium as some of the more expensive options, and its audio quality is only fine, it excels where it matters.
The competition
For the price, the Hisense U8K offers the best performance of any TV — and it beats many TVs more expensive, too. TCL's similarly-priced TVs are also excellent and offer great value — but they don't quite match the level of performance offered by the Hisense U8K.
Should I buy the Hisense U8K?
Yes. It's one of the best TVs you can get for under $1,500.