An electric chariot with excellent performance, safety, and connectivity.
Pros
Great performance
Love the single brake for front and rear
Smartphone connectivity
Amazing battery technology
Cons
A bit heavy
Handlebars could be a bit more comfortable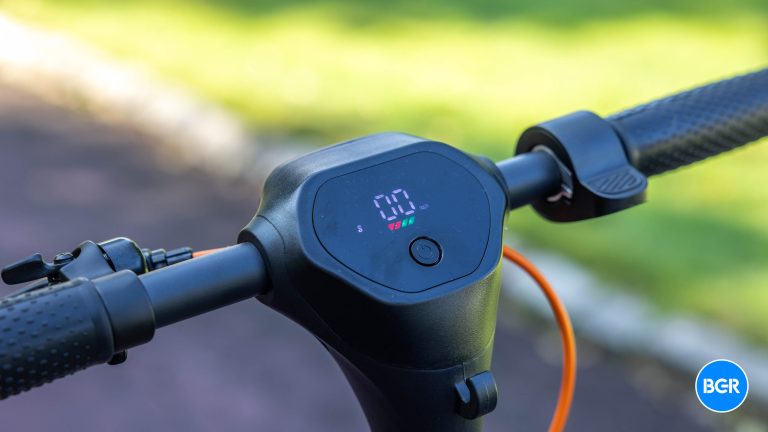 Design and Build
I'm going to be honest — this is the second electric scooter I have ever rode. I don't use it for commuting, I don't use it as a car or bike replacement, I use it for fun around the roads by our house, so my review and perspective is doing to be based on that, but oh do I have thoughts!
To start, the HiBoy S2 Max electric scooter strikes a pretty decent balance between form and function. Defined by a somewhat minimalist aesthetic, the HiBoy feels and looks sturdy, modern, and a bit understated. Cloaked in an all-black chassis punctuated with orange details like the brake cord, the scooter exhibits a sleek appeal, and I like the dark gray tones vs some of the lighter options you see sometimes.
However, the S2 Max's design is more than just visually appealing. Each detail feels purposefully thought out, a nice change of pace from the white label mania of every brand using the same hardware and slapping their logo on it, and each component is placed appropriately, easy to use, and in reach.
Built with high-quality materials, the scooter's solid metal frame and sturdy platform offer a secure feel when you're riding the unit.
The scooter weighs a relatively light 28lbs, making it one of the more portable options in its category. Some electric scooters can range from around 15lbs to 100lbs, so this seems like a great weight.
This, coupled with a really great seamless folding mechanism offers riders relatively easy transportation and storage. It's a feature that will most likely resonate with city dwellers living in apartments where space comes at a premium, and even though I store it unfolded, it's a cinch.
On the weight topic, the lightweightness of the scooter does not compromise its strength according to HiBoy, supporting riders up to 220lbs. Thankfully I lost some weight recently, but the high-powered motors probably could have handled it.
Performance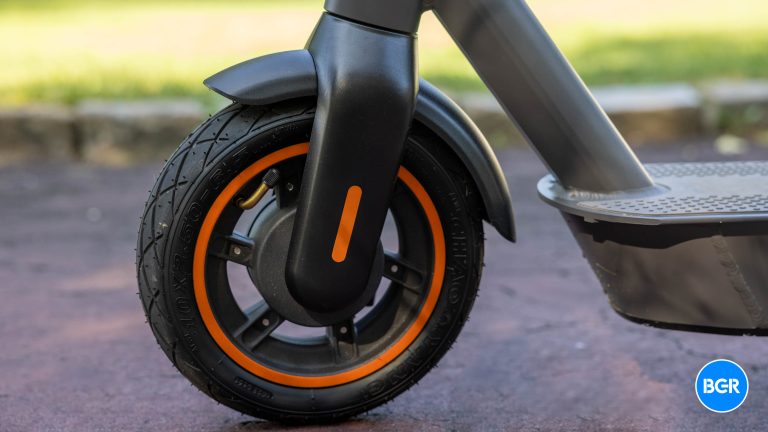 Featuring a 500W motor that powers the HiBoy S2 Max electric scooter, it delivers solid performance, combining both speed and range into a well-rounded package. With a top speed of 18.6 MPH, it may not break any speed records, but it delivers just the right amount of torque to efficiently power you through urban hills, roads, and streets.
The HiBoy S2 Max's range is where it shines, with up to 40 miles of travel distance on a full charge! Compared to another high-end scooter I am reviewing, this is about double so it seems very impressive.
It's important to keep in mind that these performance numbers fluctuate depending on various factors such as the rider's weight, type of terrain, and the rider's driving style.
Nevertheless, my testing showed that the HiBoy S2 Max consistently delivered performance close to the manufacturer's claims, making it a reliable scooter for your needs. I haven't once had an issue with the battery, battery charge state, or anything like that.
Battery and Charging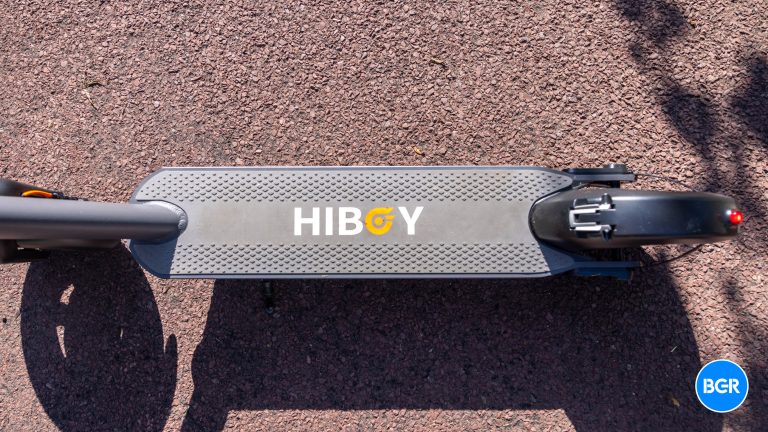 Powering the HiBoy S2 Max's motor is a robust 48V/11.6Ah high-capacity battery. This is the powerhouse that enables the scooter's great speed and range. You could complain that the tradeoff here is a lengthy charging time. And it can take up to 6 hours to charge the battery from 0% to 100%, but honestly, I have electric vehicles and this is completely a non-issue for me personally.
It's also worth noting that the charging time is pretty standard among electric scooters in this performance class.
Ride Quality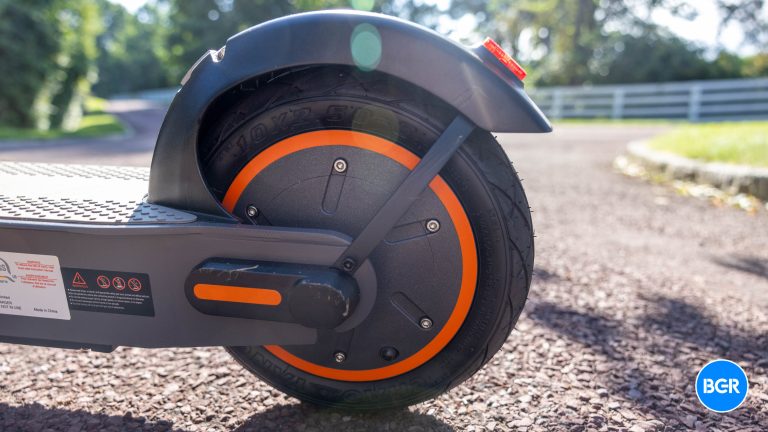 The HiBoy S2 Max places a solid emphasis on a comfortable riding experience, and it's 10-inch pneumatic tires are very comfortable and offer a great ride. Paired with an advanced shock absorption mechanism, it works together to provide a ride that is as smooth as possible.
On uneven roads and surfaces, I haven't once felt like the scooter was unstable or unsafe.
The dual braking system adds to the quality of the ride by offering some reliable stopping power. This not only contributes to the ride's smoothness but also is a bit easier than a front and rear brake levers. When I'm cruising at high speeds and need to stop quick, the ability to come to a controlled stop without thinking about what brake to use is fantastic.
App Integration and Features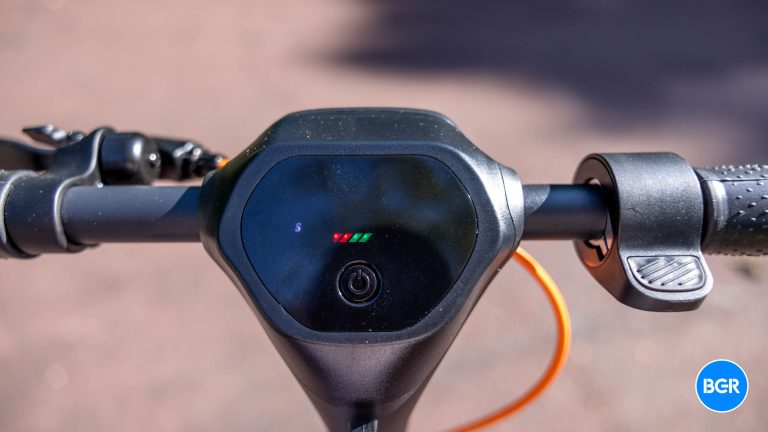 Obviously, there's an app. With its dedicated HiBoy app, available on both iOS and Android platforms, the app lets riders access real-time information about their trip, including current speed, remaining battery life, and ride statistics.
Beyond providing data, the app also gives users control over various features of the scooter. Riders can toggle between different speed modes, lock the scooter with a PIN for security, and also control the integrated front and rear lighting system. You can also control these from the center console using the power button, but it's a nice feature to have on your phone.
What do I really think?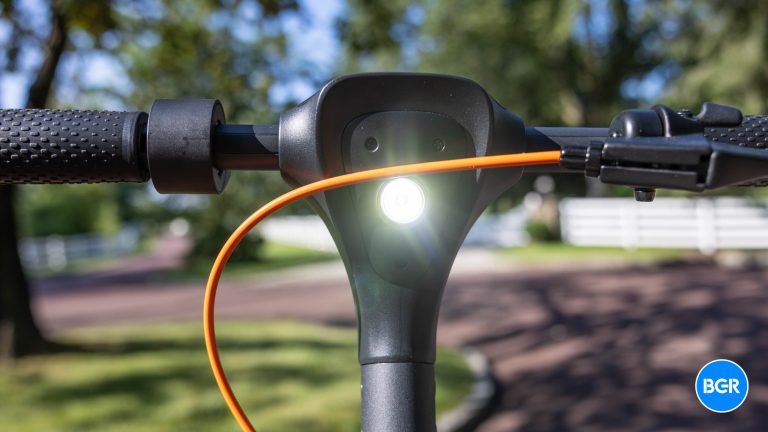 In a market with tons of competition, I think the HiBoy S2 Max electric scooter stands out as a well-rounded contender. It may not bring completely revolutionary features to the table, but it does exceptionally well in all the areas that matter the most to me and my use cases. The design is modern yet functional, performance has been reliable and consistent, and the addition of smart features brings it up to speed with a tech user's expectations.
It offers a great blend of design, performance, utility, and price.