Have you ever been lost, trying to figure out a way to find your friends? You're either driving or walking and can't seem to locate them. Maybe you're tailgating a sporting event and need to find the car around a stadium. There are plenty of situations where you need to know the exact location of something. When you're using Google Maps, dropping a pin to mark the location or building can make it easier to get there. It will give you information as to what is around your pin so you can find it more easily.
If you don't know how to drop a pin in Google Maps, you've come to the right place. We'll show you how simple it is, so you can get to where you need to go quickly and efficiently.
How to drop a pin in Google Maps on your phone
How to drop a pin on any location
Open up the Google Maps app on your phone.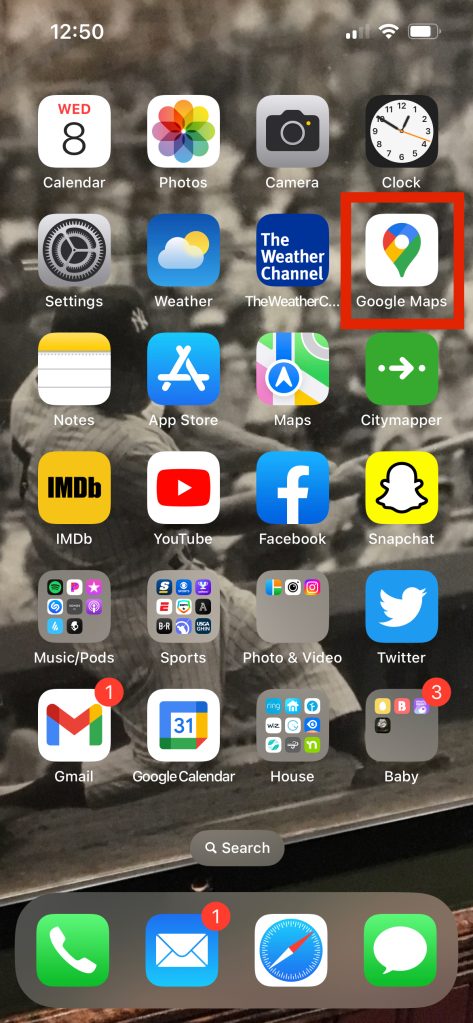 Hold on a specific location with your finger and a red pin will pop up.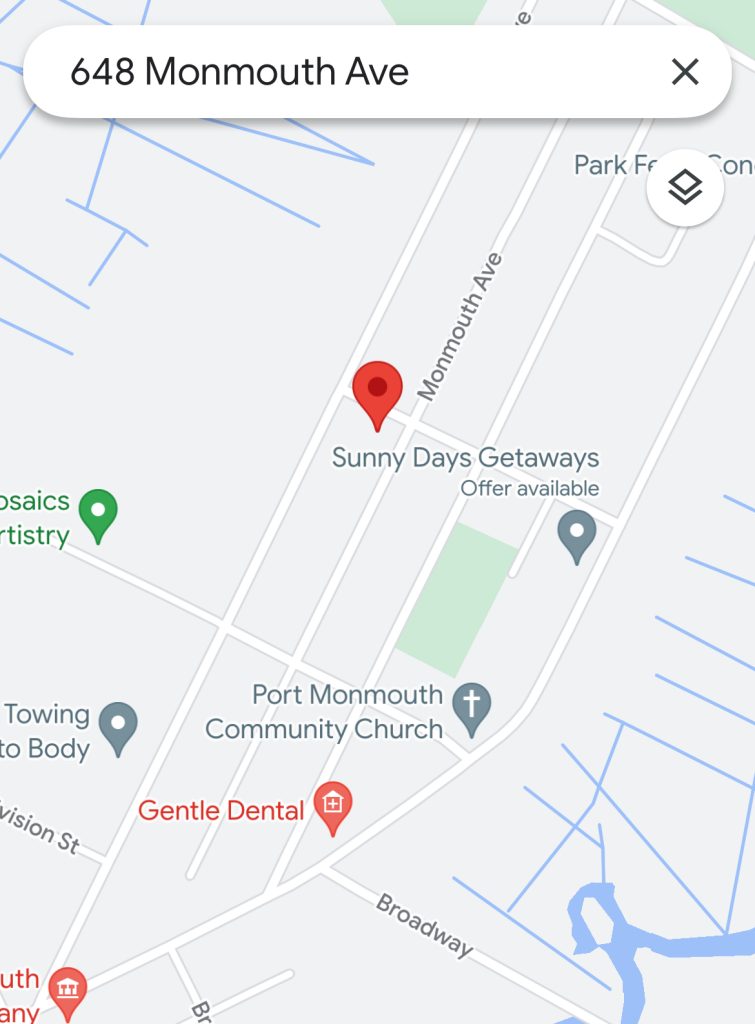 Now that you've dropped a pin, the bottom of the screen gives you ways of interacting with the pin. It'll show you information about the specific location, provide you directions from there or to there, and allow you to save it, share it, or label it. You can also add a business to the spot if you're a business owner or suggest an edit for this spot. This is the same for both Android and iOS devices. You'll see images of the area (via Google Earth) and the coordinates of the pin.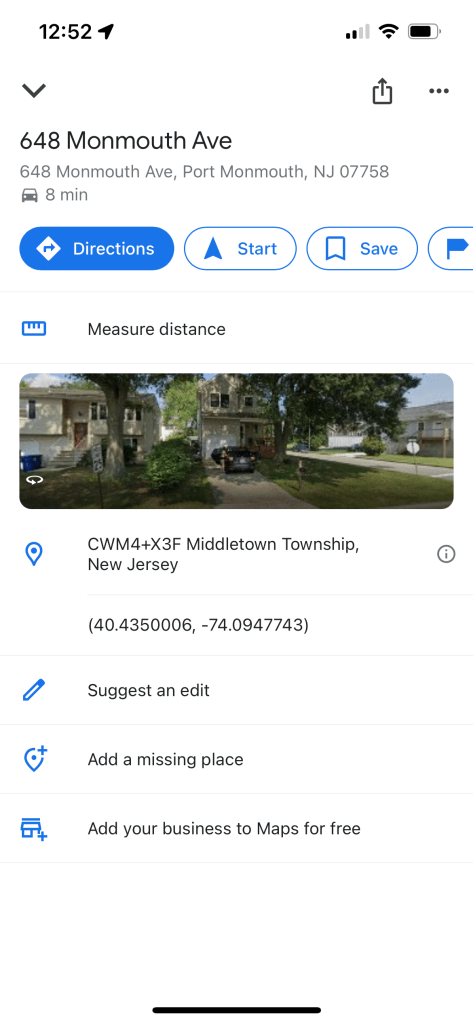 How to drop a pin on a major point of attraction
If you're searching for a point of attraction, you can find it easily and drop a pin on it. This is different than just dropping a pin wherever you are. Such attractions include restaurants, bars, schools, movie theaters, hospitals, stadiums, and amusement parks. Dropping a pin on a major point of attraction differs from dropping a pin at a random location.
If you're near the point of attraction, just open the app and tap the attraction. If you want to search for it, you can search in the search bar.
Interacting with dropped pins on points of attraction
Once you drop a pin in Google Maps on your mobile device, tap it. Then, you can interact with the pin by swiping up from the bottom of your screen.
You'll see more information about an attraction when you swipe up. There are reviews, photos, pricing, menu, hours of operation, website, phone numbers, and more information. There's even a way to check the vibe of the neighborhood.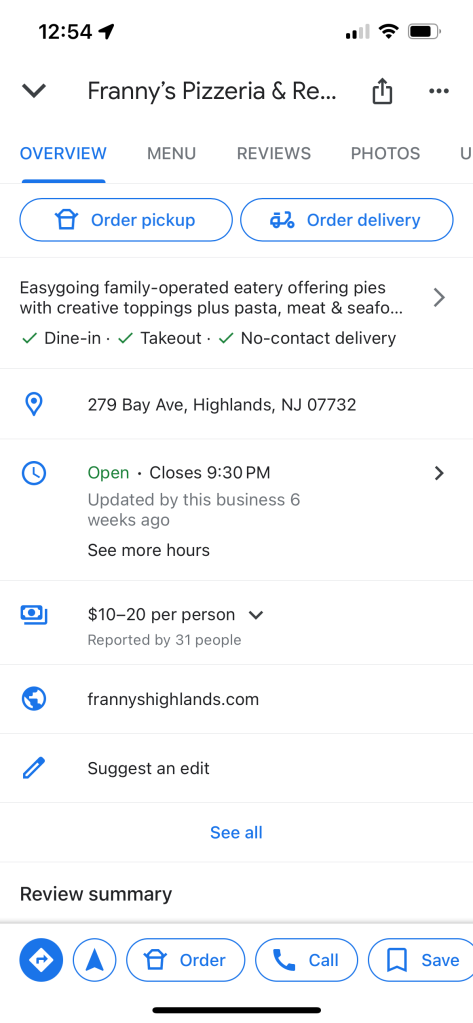 How to drop a pin in Google Maps on a computer
Method One: Clicking on a point of attraction
Click on a point of attraction that's near you.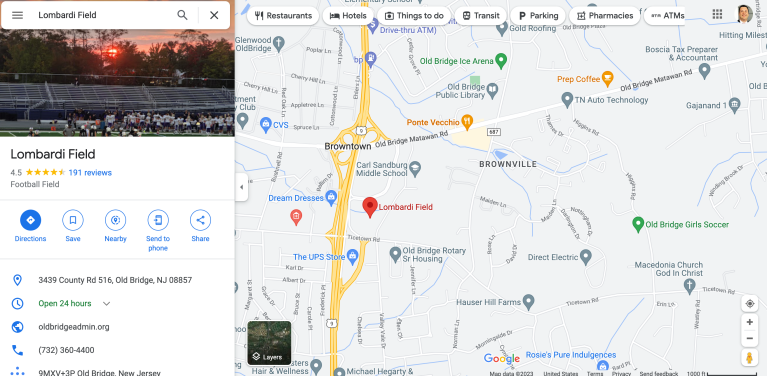 Click on the point of attraction brings up a side menu that lets you see information about the attraction, similar to swiping up from the bottom on your mobile device.
Method Two: Using the search bar for dropping pins on the desired location
In the search bar, type in an attraction or address.
Click on one of the relevant search suggestions that pop up.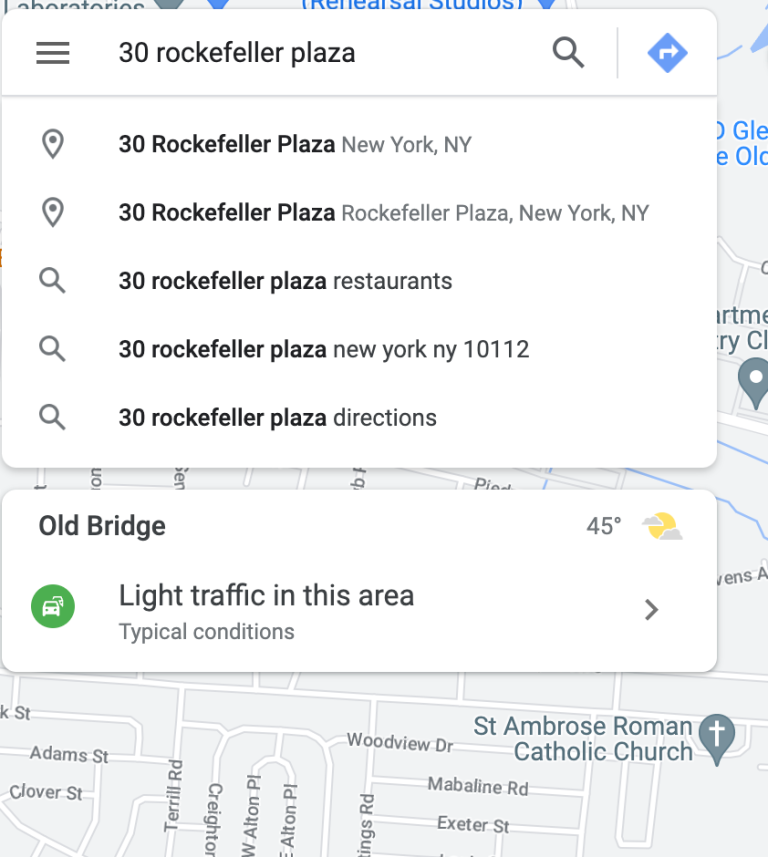 Once you click on one, a pin automatically drops on the location.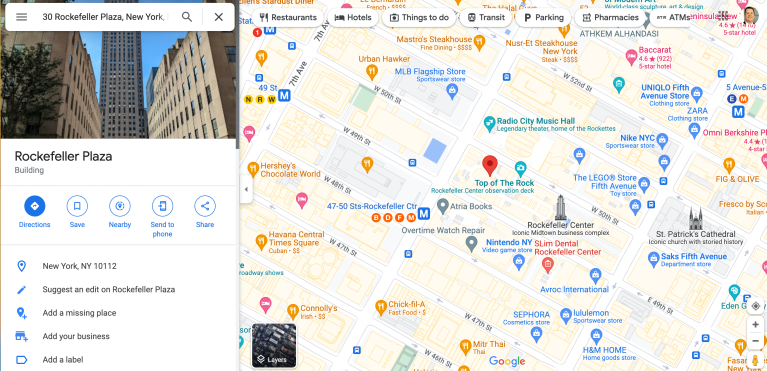 Note: Clicking on a random spot will open up information about that spot. It will automatically drop a pin there and you'll learn more about it.
How to save a pin in Google Maps
You can save an important pin in Google Maps to easily recall a location later. As you see any time you drop a pin on a location, there are multiple buttons, including Directions, Save, Nearby, Send to Phone, Share, Label, and more.
Click the Save button when you have a pin's information box up. That will allow you to save to a list of your choosing.
You can also create your own lists by hitting the New List button.
You can go back to revisit any of your saved pins or starred places whenever you want. It's the same process for mobile and desktop.
To access saved pins on your mobile device, at the bottom of the app when you open it, there is a Saved icon. For the desktop version, the three verticle lines menu is at the top left corner. Click that and Your Places is where your saved pins will be.
FAQ
Can you drop more than one pin on Google Maps at once?
No. You can only drop a pin at a time on Google Maps. If you want to add multiple pins to Google Maps, you'll have to create a custom map by selecting the Create Map tool.
How do you send a pin drop on Google Maps?
After dropping the pin, choose Share and either email or text it to whoever you want to send it to.
How do I mark a location on Google Maps?
You mark a location by dropping a pin. From there you can save it, share it, or get directions to or from it.
How do you add a pin on Google Maps on iPhone?
Touching and holding a location in the Google Maps iPhone app will drop a pin.