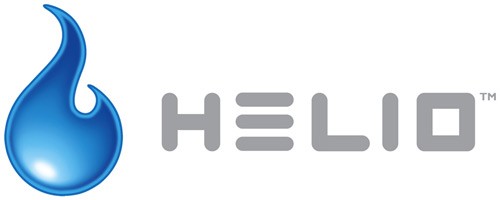 If you haven't heard by now — Virgin Mobile is acquiring Helio for $39M — you're really living under something… In any case, what's going to happen to Helio's 170,000 subscribers? Well, we've go a hold of an internal Helio Q&A which answers some of those concerns. A couple highlights? Helio subscribers service will not be interrupted, Helio, believe it or not, is still accepting new activations, and the Helio brand will be dissolved into Virgin Mobile over time. The whole thing is after the jump.
Thanks, Ryan P.!

HELIO + Virgin Mobile USA= J
Two great companies team up to bring you more.
HELIO and Virgin Mobile USA are teaming up to combine our strengths and deliver a better mobile experience. On June 27th Virgin Mobile USA announced that it had signed an agreement to acquire HELIO.
HELIO would gain access to Virgin Mobile USA's extensive distribution network and broad customer base, while Virgin Mobile USA would gain access to HELIO's exclusive, high-end devices and premium services. Both companies look forward to coming together to bring exciting prepaid and postpaid opportunities to their customers.
Q: What does this mean for current HELIO members? Can I still use my HELIO device, while keeping my HELIO service plan and number?
A: Current service plans will continue without interruption. HELIO members are at the center of this transaction and we'll continue to bring them the innovative mobile services they've come to expect.
Q: Can new members still sign up for HELIO service?
A: Absolutely. HELIO will continue to offer exclusive, high-end devices and our innovative All-In plans.
Q: Will the HELIO brand be retained, or will everything migrate to Virgin Mobile USA?
A: Over time, we expect that all aspects of the customer experience will be integrated under the Virgin Mobile USA brand. Integration of the direct sales channel will begin immediately, and we expect that existing HELIO products and services will soon be offered through the Virgin Mobile USA website at http://www.virginmobileusa.com.
Q: So what's next?
A: We're excited by the possibilities our new, combined team offers. We have some big ideas, but as you can imagine, a little bit of housekeeping is in order before we share them. Stay tuned!
Q: Does this affect my current contract with HELIO in any way? When Virgin Mobile USA does acquire HELIO, can I end my current contract without paying an early termination fee (ETF)?
A: HELIO contracts remain in effect and unchanged by this transaction. HELIO members who wish to end their contract early will still be subject to an early termination fee (ETF).